Understanding Fashion Trends
How to understand how long a fashion trend is going to last and whether it worth spending the money on? There is no exact answer to these questions, but we can see some patterns and make make predictions. This is a bit similar to weather and stock market's forecasts – you can't rely on them 100%, but you can get an idea of what is going on out there.
We can roughly divide trends into four categories – one season, few seasons, long lasting trends and timeless. Let's see how we can distinguish them.
1. One season trends:
In this group fall very recognizable prints and items. One can instantly say what fashion house created it and when. This can be a downside for some people, but if that doesn't bother you, go ahead and get into them!
Moschino 
Gucci FW 15
Celine Fall 2013;   Chanel SS 14,  Prada SS 14
Prada SS 12
Dolce&Gabbana 
2. Few seasons trends:
In this category I'd place certain cuts, accessories and ways to combine items that become fashionable. Here are some examples that were popular for a few seasons and are currently out.
Detachable collar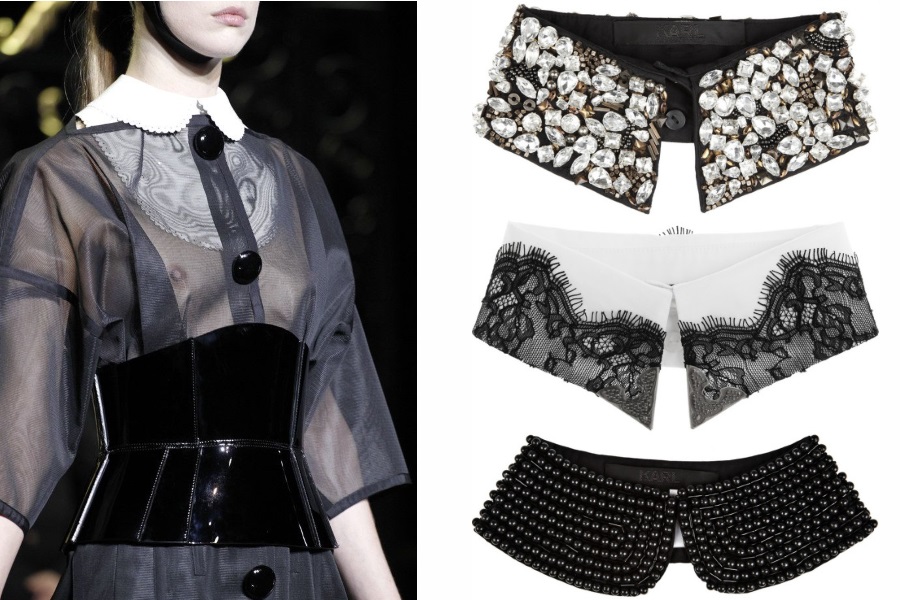 Louis Vuitton Fall 2011, KARL by Karl Lagerfeld Fall 2012.
Leather sleeves
Pins and Patches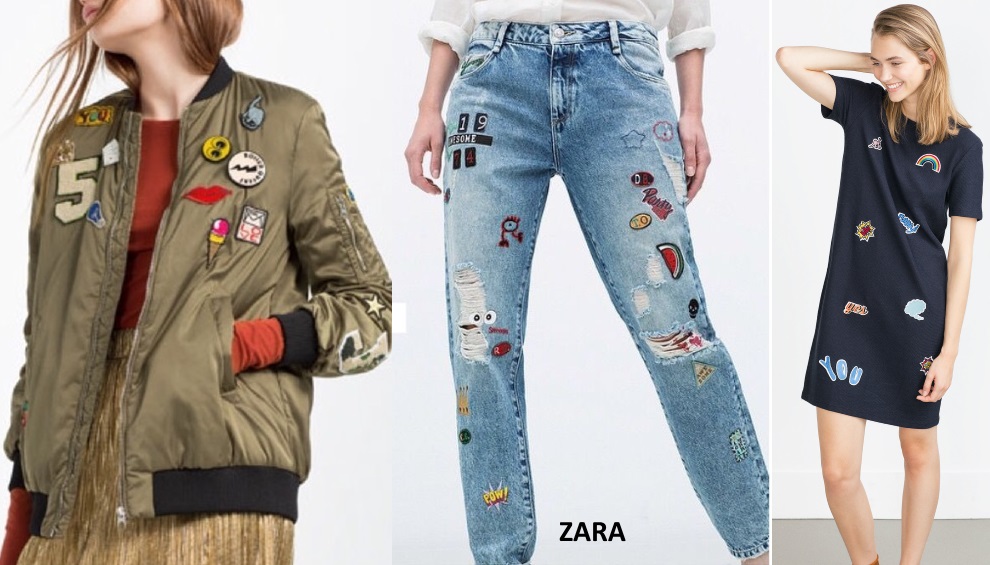 These types of statement necklaces are also out of fashion. Plus here are a few examples of dated combinations.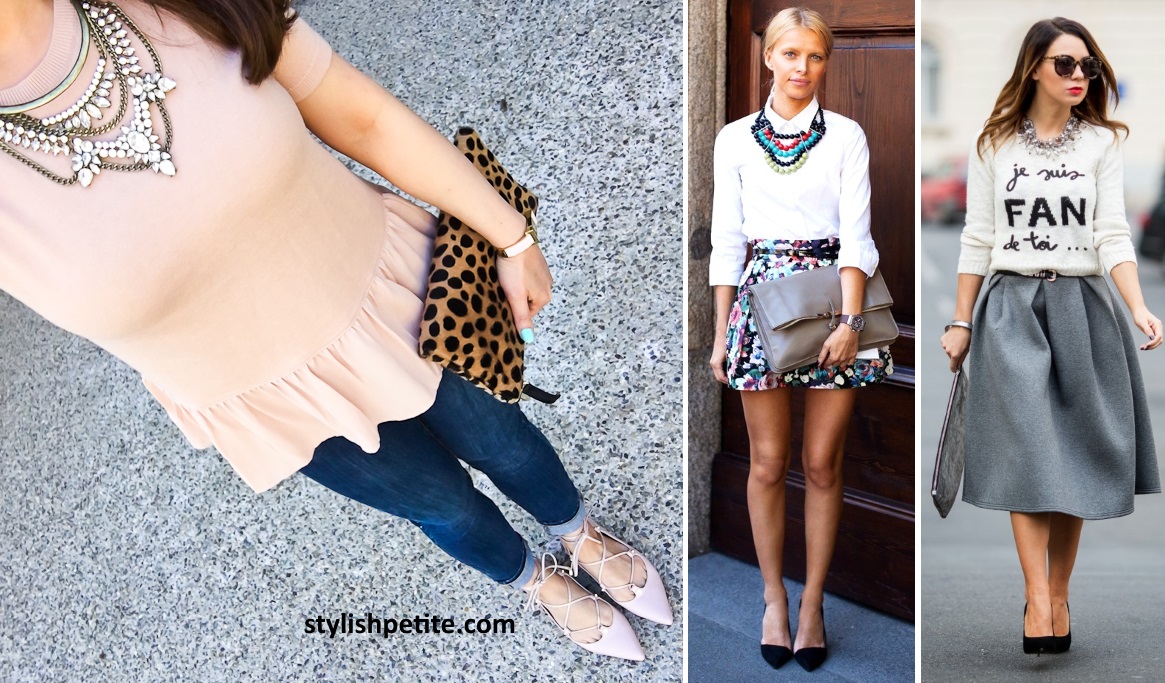 3. Long lasting trends:
Here are trends that will define the whole decade in the future, such as general fit and silhouette, proportions, hair and makeup.
For example, this decade has following long-lasting trends:
Effortlessness and consept "I woke up like this" – low maintenance looking hair, invisible natural makeup. It might take real effort to create this look, but it shouldn't be noticable.
You may argue about the Kardashians, but they are still trying to keep it real. Of course, some Instagram beauty trends favor overly done faces, but I wouldn't consider them as mainstream: they're closer to a subculture.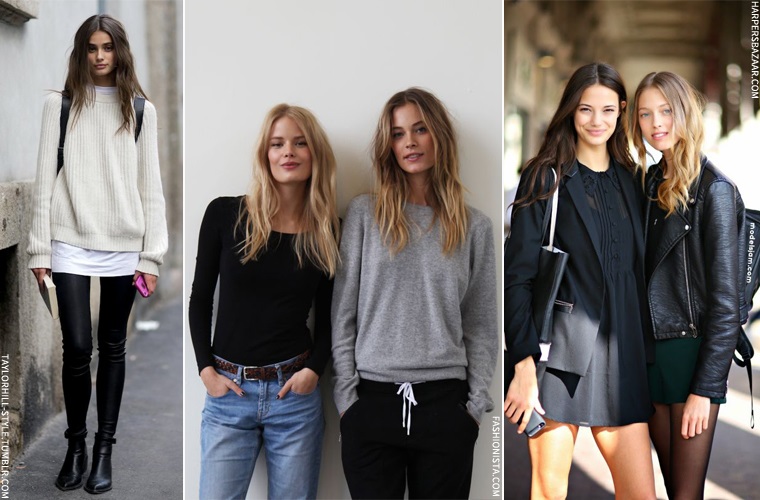 Midi length – came back a while ago and will stay for some time.
 Loose oversized silhouettes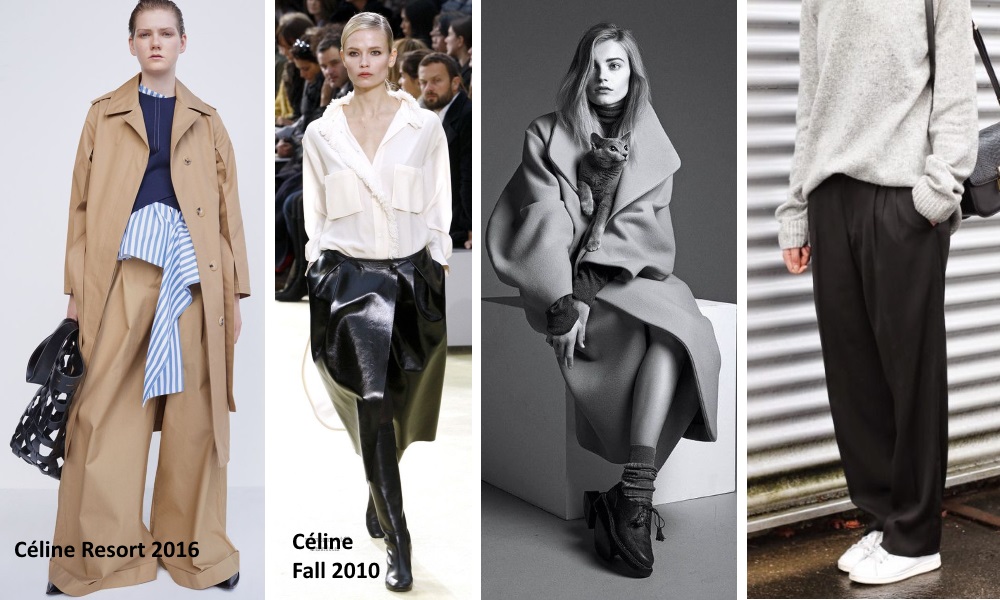 Flat shoes and sneakers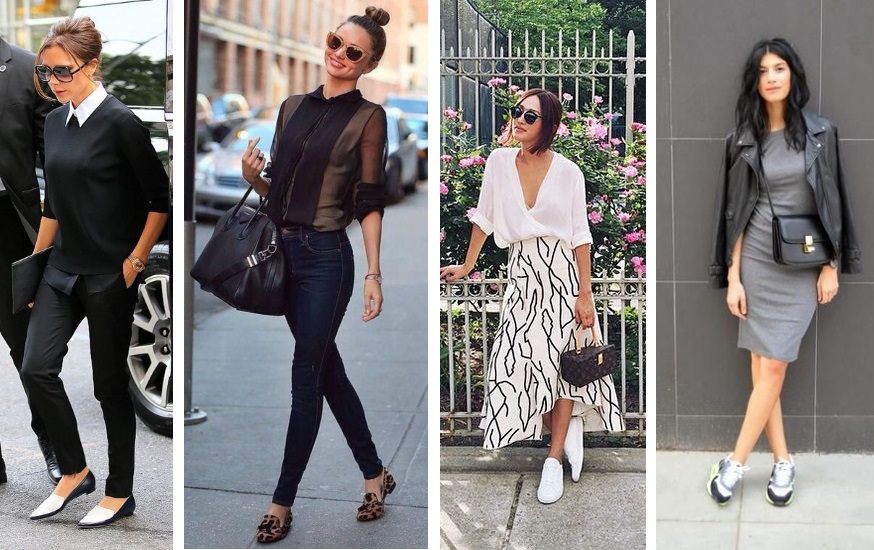 Sportswear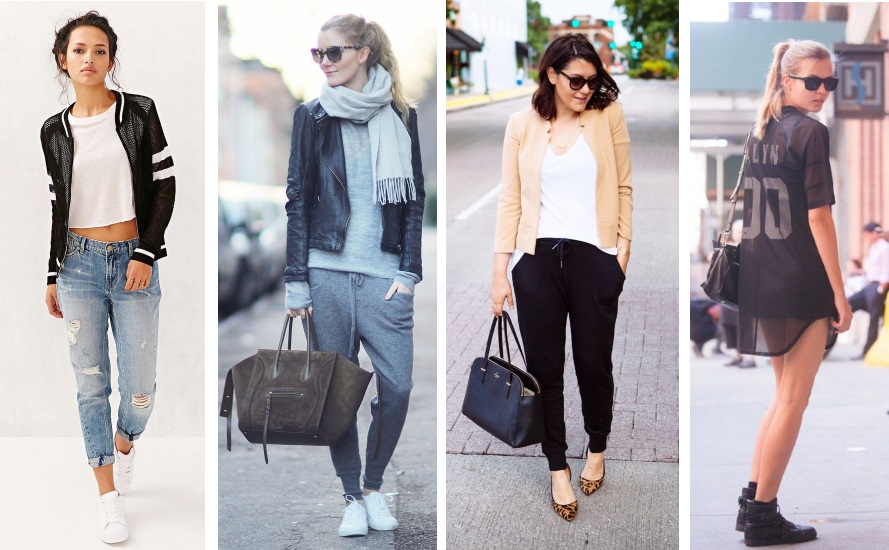 4. Timeless Trends
Colors, prints, fabrics and timeless garments fall into this category. These things never completely go out of style, but sometimes, they just become trendy.
These include:
Colors: Brown was popular about 10 years ago and then its popularity peak passed. You still could find it in stores, but the variety wasn't that wide. Right now, brown, beige and light blue are super popular again, which means that you can find anything in this color: from socks to coats. When the trend dies, it will be harder to find what you need. Another example is pink: a few years ago, outerwear in this color was on peak and now it is much less common.
Prints: Animal prints currently dominate the fashion scene. Again, you can find anything with them: from t-shirts to coats.
Fabrics: Leather is one of the most popular fabrics right now: there are leather shorts, shirts, dresses and coats. This summer 2019 we will see plenty of Broderie Anglaise as well. Corduroy has also made a comeback. In contrast, the velvet craze that started a few years ago has almost faded.
Specific items: Timeless fashion items can become trendy from time to time. Bomber jackets, for instance, were a hit a few years ago. The jacket itself never goes out of fashion, but you could find it in all possible colors and fabrics in every store. Now they are gone again, but I believe a new wave will come soon… Some items that are currently trending are vests and Bermuda shorts. If you like them, it's the perfect time to replenish your stocks and wear them!
Historical periods: From time to time, different historical fashion periods become more popular. A few years ago there was a rise of the Baroque period. The Victorian/Edwardian style is still quite popular, as well as the 70s, 80s and 90s. Some fashion brands do actually have certain periods as a part of their DNA, while some take specific eras as an inspiration: Alexander McQueen and Zimmerman base their collections on the Victorian era, while Chanel used different periods in their Métier d'Arts and Cruise collections.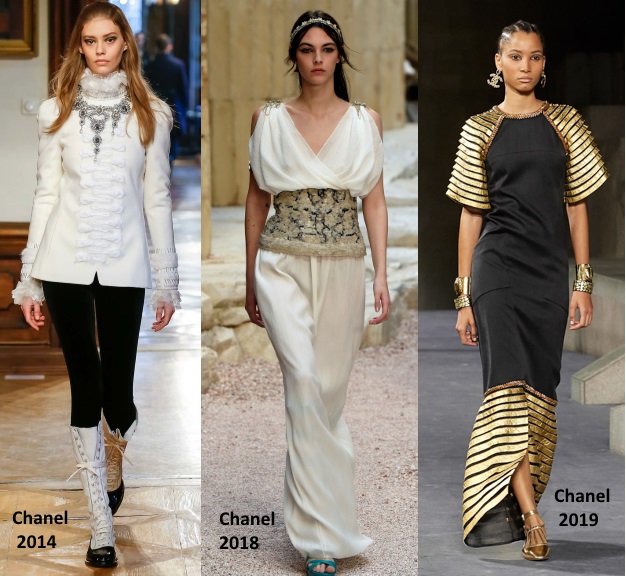 How Can I Take Advantage of Trends?
If any of these things are a part of your personal style, you should continue wearing them despite what is trending. Just make sure you choose timeless items so that you can use them for many years.
If your favorite color, print or fabric becomes trendy and you know that you'll never get tired of it, then it is the right time to buy it in different variations, as it will be more difficult to find it when it becomes less popular.
If you want to wear a specific item for years, then look for plain basic garments that never go out of style (download my list here). If you're going to wear it just for a couple of seasons, then you can buy something trendier.
What are your favorite things that you never get tired of despite fashion trends?