Trends: "Barely there makeup" spring summer 14
I was pleasantly impressed by how many designers showed natural makeup on their models for this ss14 season.

I hope there will be less women who think that visible adjustments of their bodies are still attractive.  OK, it was popular with fake hair, lashes, nails, tan and boobs for about 10 years ago (google Cristina Aguilera, Paris Hilton, Victoria Beckham 2002-2004), but it's long gone!
However, this is how one of the most popular Swedish bloggers looks like.. (well, she's not that orange these days), and I pretty often can see quite adjusted Swedish girls outside. Many Russian celebrities also still look like that..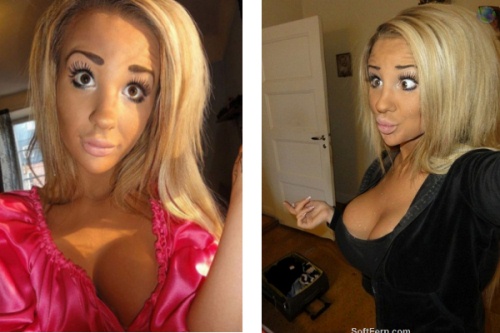 Need to say that I don't mind face and body improvements but they shouldn't be visible or noticeable. It needs to look like you were born like that.
Now back to our topic – natural makeup!
This is how it looked on the catwalks (note how naturally their eyebrows look like).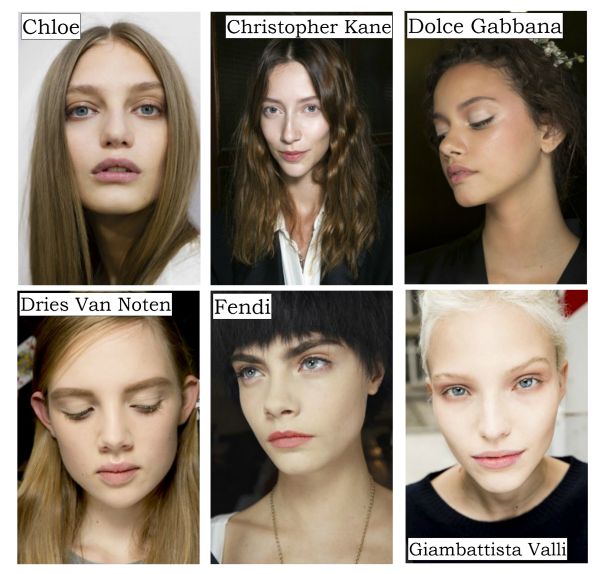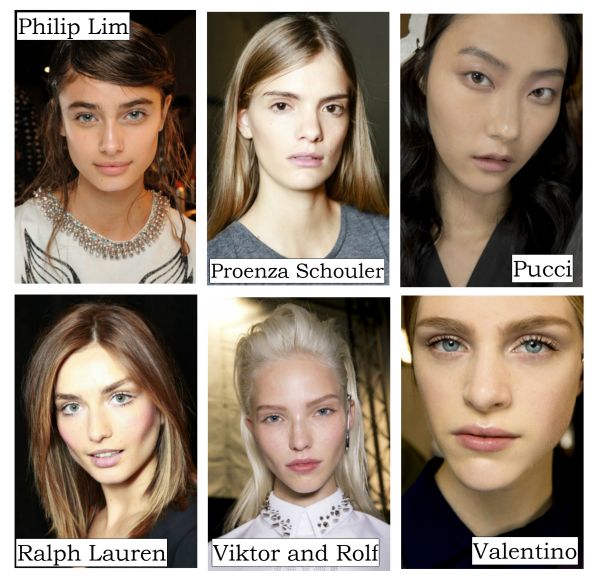 Here is tutorial from Pat McGrath about how to create that Dolce Gabbana glowing, sun kissed look.
The technique Pat showed works perfectly for almond shaped, small, deep set and close set eyes.
For wide set eyes draw the eyeliner to the inner corner of your eyes.
For prominent eyes (as I have) apply a darker matte shade along the lash line and bring the colour all the way across the lid and up into the crease. Highlight the area under your eyebrow. Remember that thin eyebrows make your eyes look larger.
For down turned eyes draw the liner slightly upward to lift an outer corner of your eyes.
Are you in trend this season?
If you have questions or noticed some mistakes, please don't hesitate to contact me or leave a comment.