Inspo: How to Wear a Satin Skirt
If you have been following me for a while then you have probably noticed that I'm a "base wardrobe believer".

Having a good base wardrobe allows you to play with any trend and not to worry about "what I'll wear it with". You can download Base Wardrobe List here.
I'm currently obsessed with satin skirts (slip dresses are also fine ) So I've collected some ideas about what to wear them with.  Many of the items are from the Basic wardrobe list ;)
With basic t-shit, silky top or button-down shirt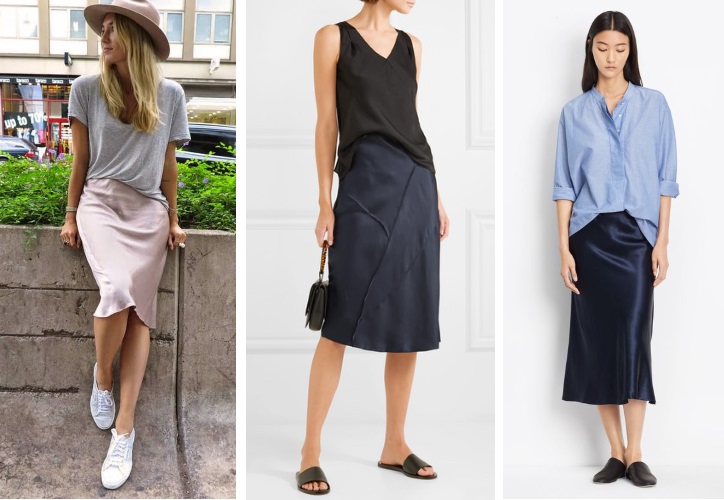 With Breton  top or a simple jumper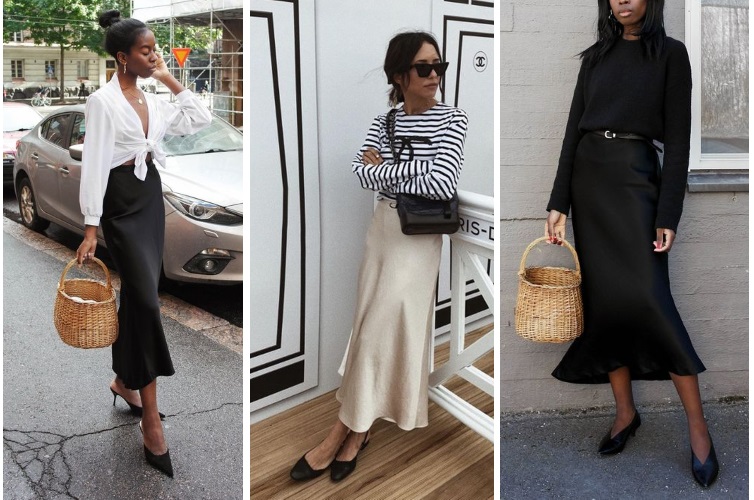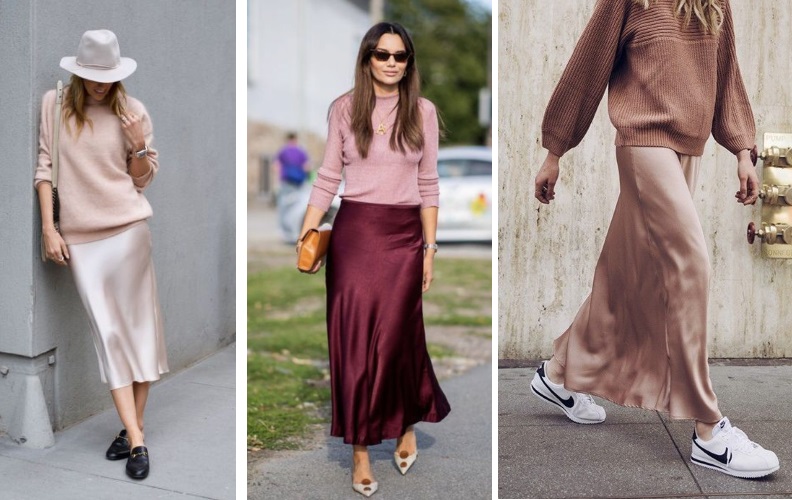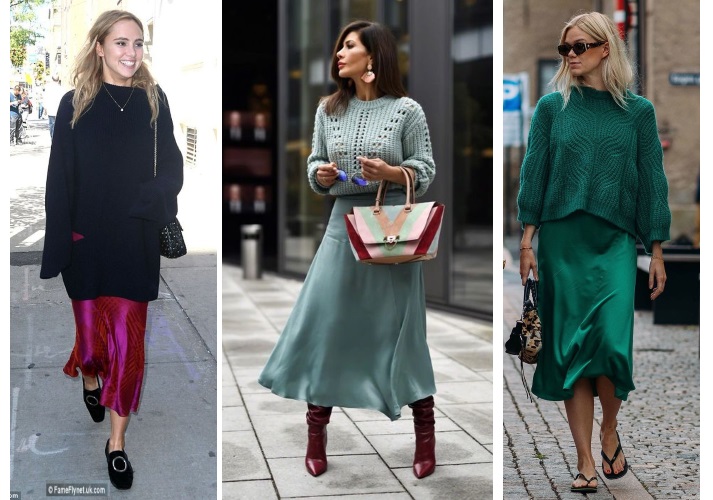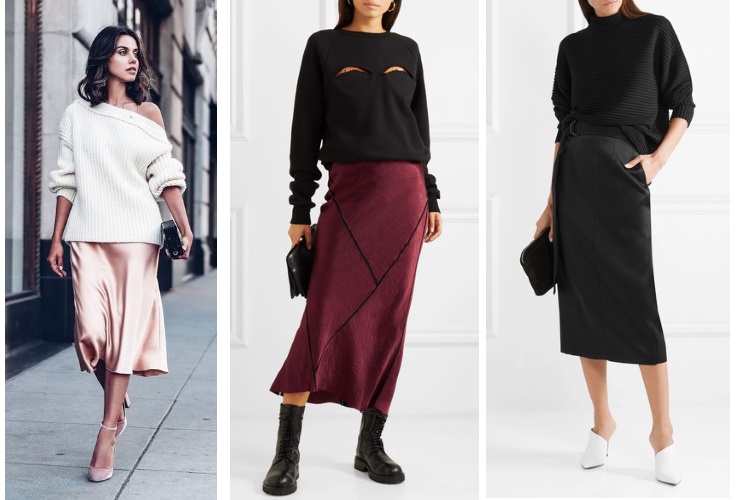 With blazer or biker jacket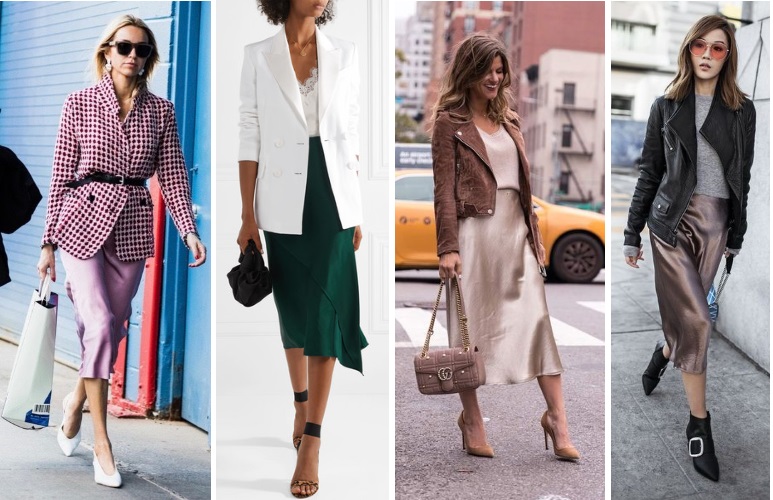 You can also wear a satin skirt with a sweatshirt, denim or bomber jacket, and add a longer piece of outerwear – a coat or trenchcoat, for example. Read the post "The Only 2 Pieces of Outerwear You Need"
The same applies to satin slip dresses. I personally don't own a skirt, but I have a dress, which I'm intended to combine with all the items above :)
Have you tried this trend? Interested in trying?  Just don't wait too long ;)