Ok, we have all heard and hopefully tried to layer tops over tops and tops with dresses, but how about layering 2 dresses at the same time? ;)  Let's give it a try!
I have these five dresses in my wardrobe. (I later realized that I could add my shirt dresses here, but it was too late. Next time then…  )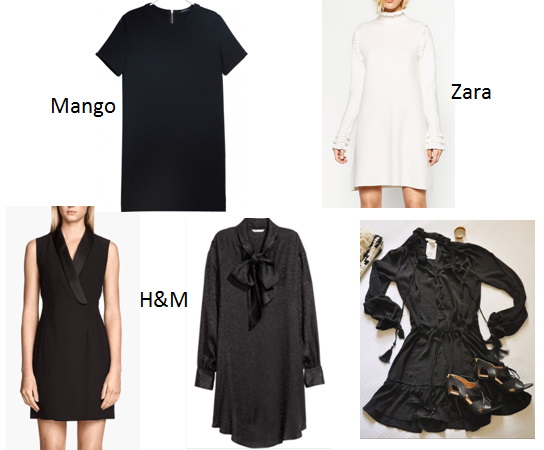 Let's start with the white one and wear it beneath the other four.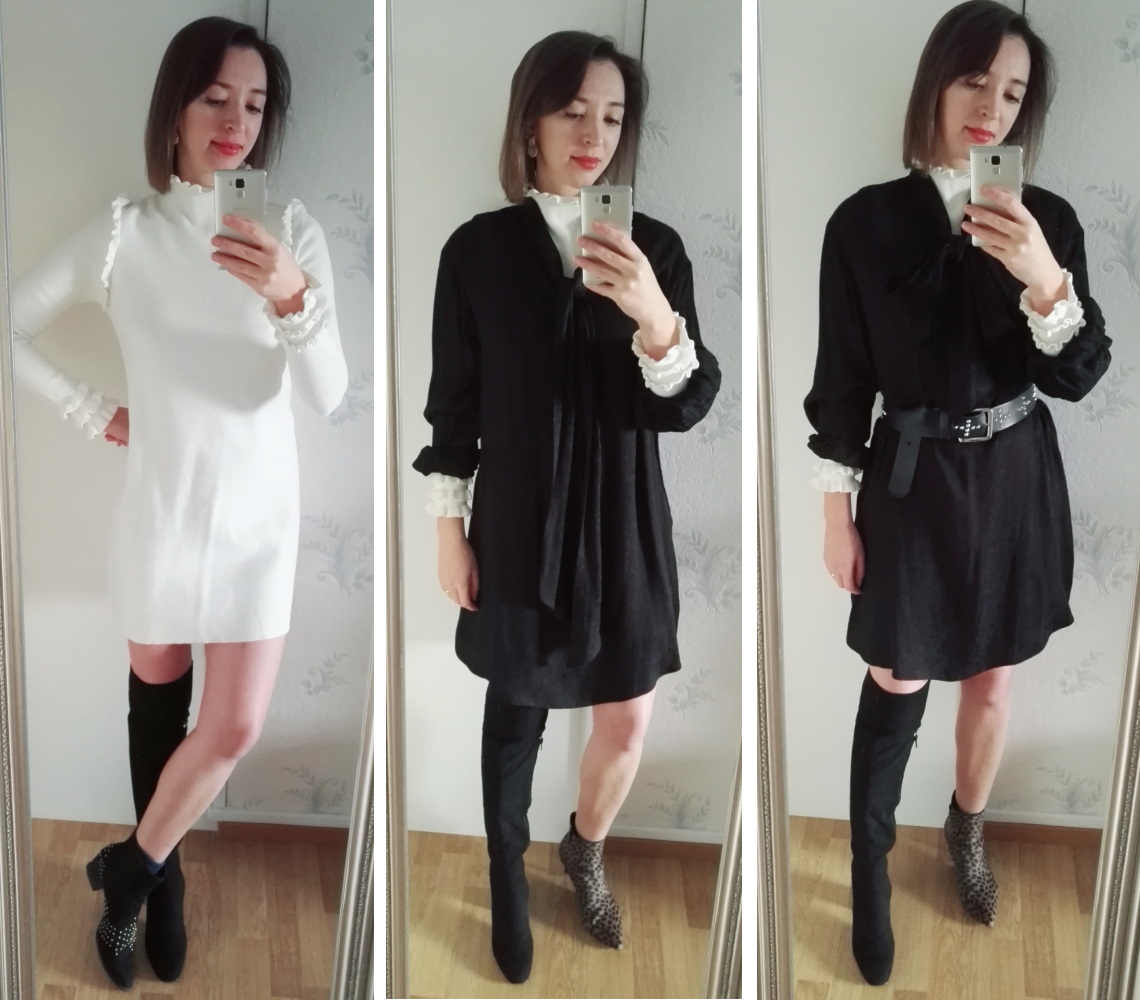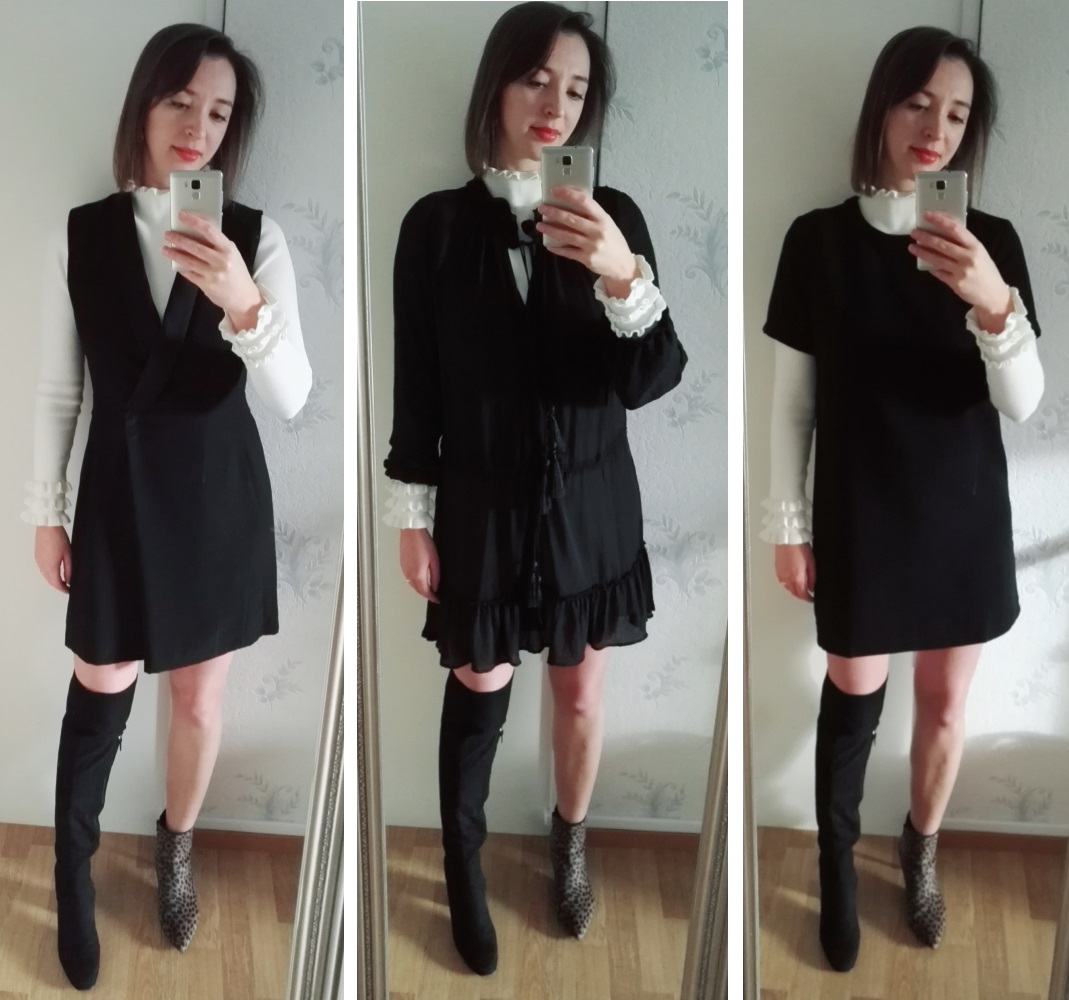 Of course, we can also layer it with blazers and vests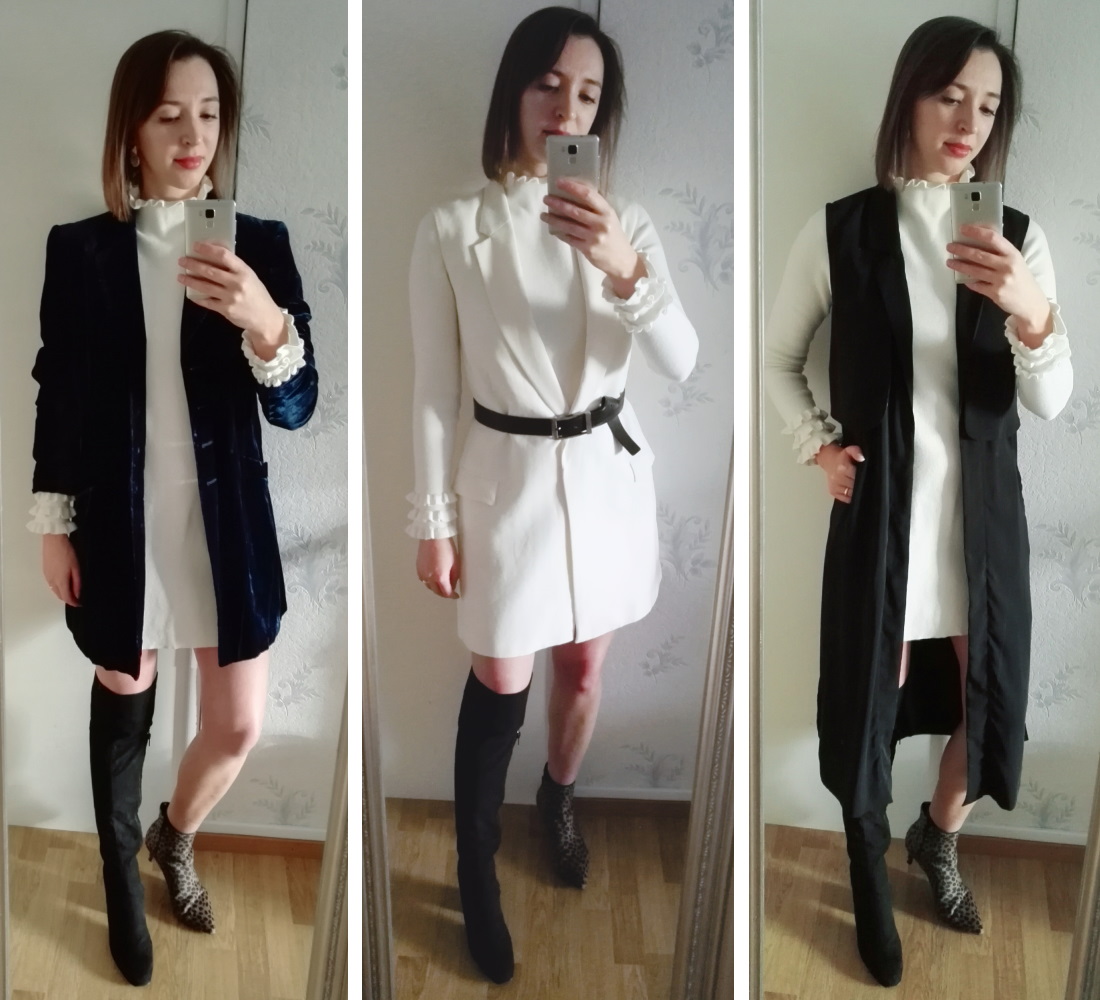 Let's see what we can do with that pussy-bow dress from H&M.
On the left, I'm wearing it backward, so the bow is on my back and it looks like a high-neck collar on the front. Unfortunately, I didn't manage to take a picture from behind.
In the other two pictures, this dress adds sleeves and a bow to my other black dresses. By the way, here is my post about 5 ways to style this shift dress from Mango (on the right)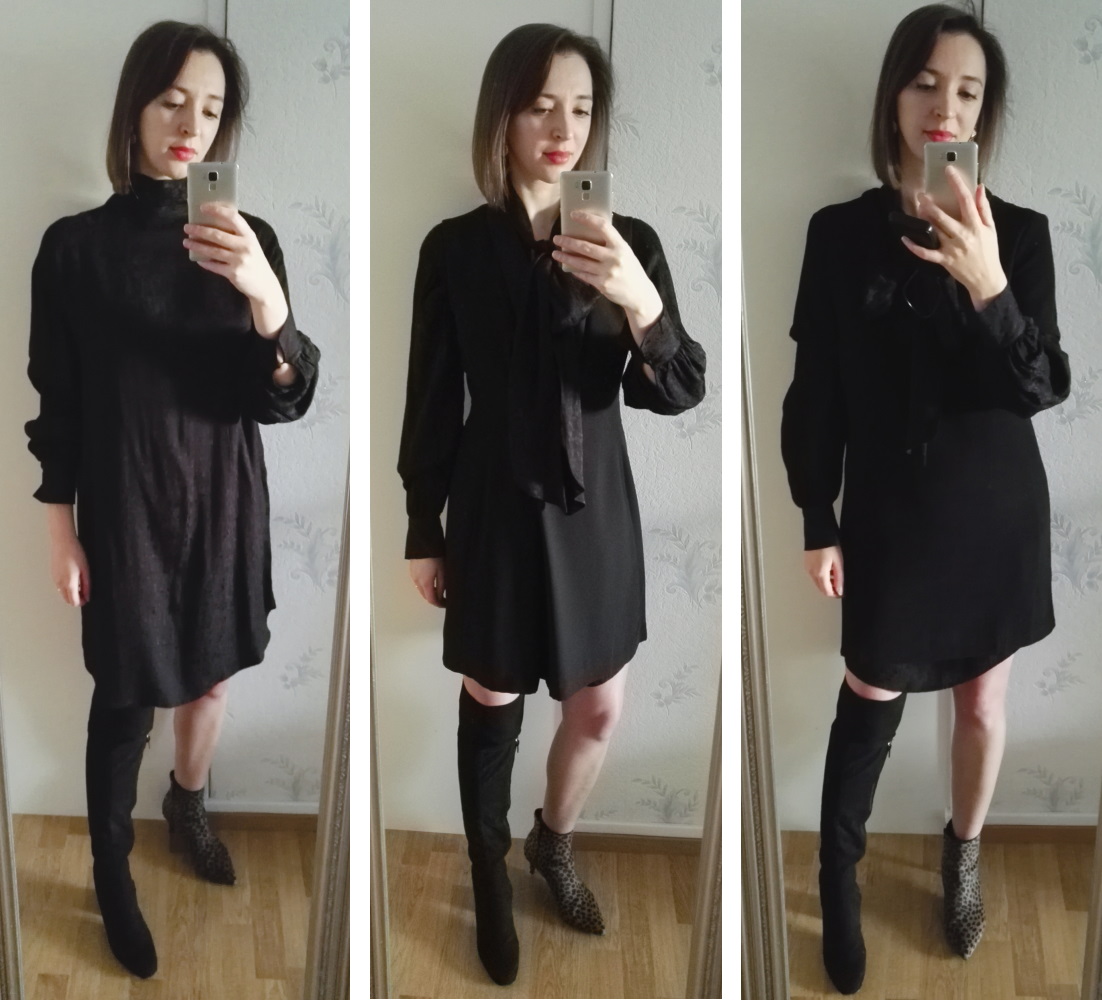 And again with the white vest… plus we can wear a skirt over some dresses.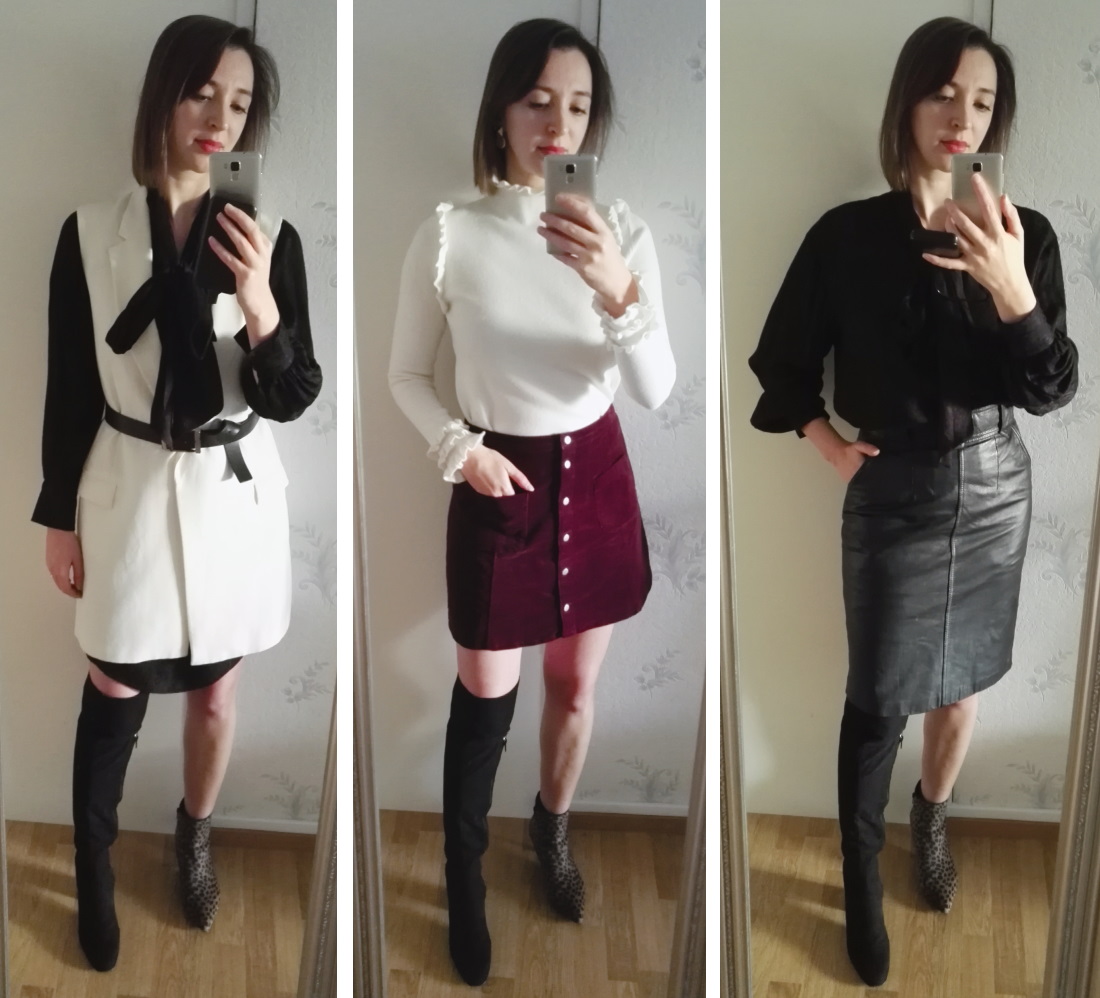 To be fair this trick cannot be applied to any dress, but check your wardrobe, maybe you have a few dresses that will complement each other nicely, so you can get more options without the need to buy anything.
Otherwise, you can always maximize your dresses' potential by wearing them with t-shirts, shirts, sweaters, cardigans, blazers, and vests. 
Have you tried it yet? ;)