5 Ways to Style a Little Black Dress
You don't need a lot of clothes to look different every day. In fact, the more clothes you have, the more difficult it becomes to make a decision about what to wear today.
To get a versatile wardrobe where everything goes together you need to have a good "base wardrobe". Click here to see my suggestion of basic items you can choose from.
Below are my 5 ideas about how to style a basic little black dress, but possibilities are almost endless.
I struggle to take good pictures and my editing skills make them look even worse :s , so I added Polyvore versions as well.
1. Rock
Mind my sleepy face ;) You can regulate the amount of "rock" by adding or removing accessories. Skulls, spikes, chains, mesh, black or grey denim and black leather are all belong to this style.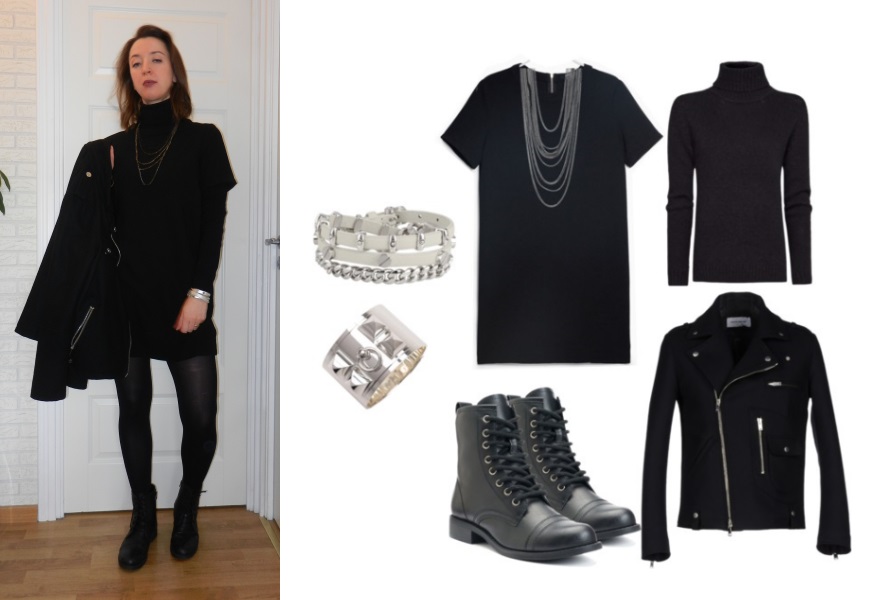 2. Good/School Girl
Check my Pinterest board for more inspiration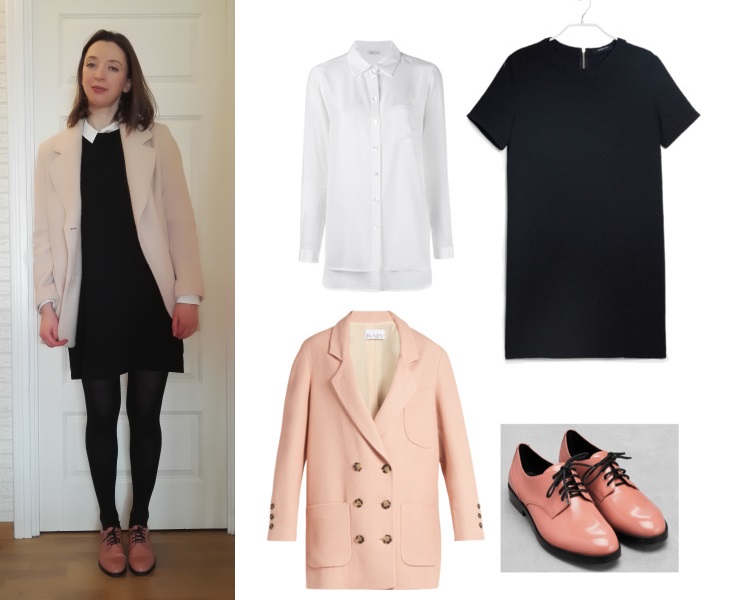 3. Sporty
More inspiration here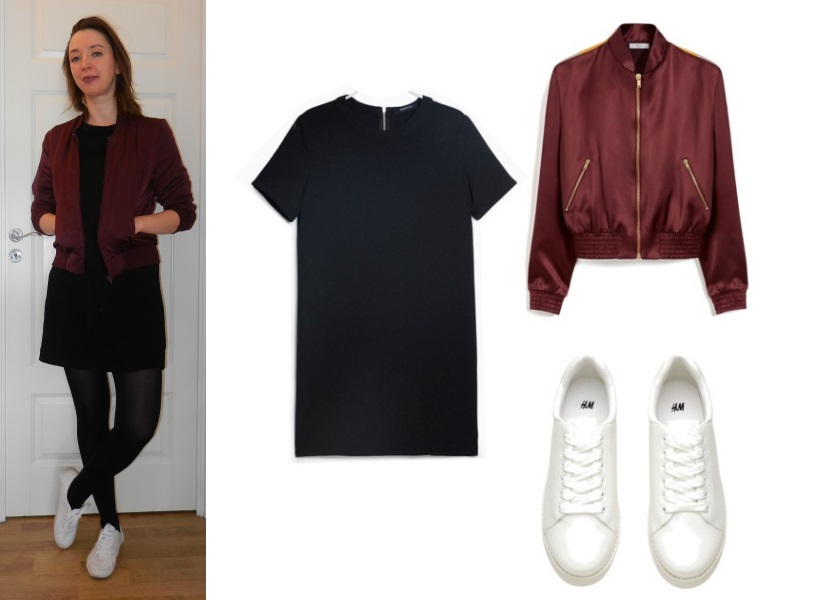 4. Office appropriate
Since the dress is quite short I wouldn't wear it to office as is, but over classic trousers it looks proper enough.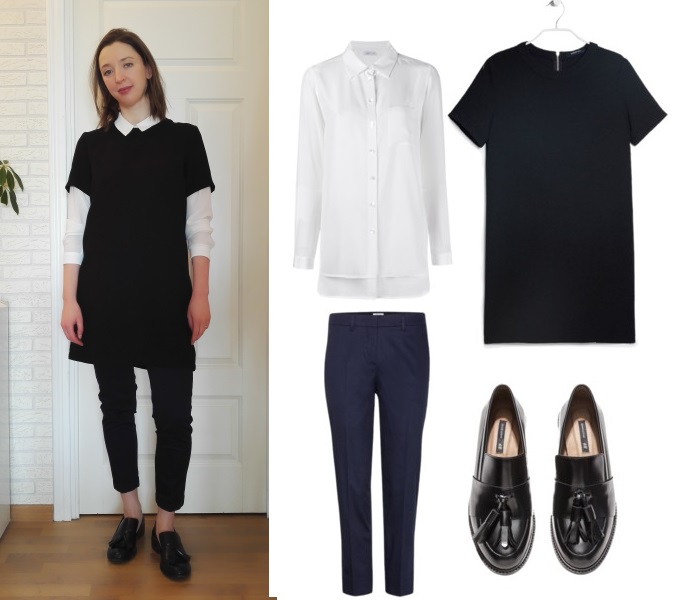 5. Dress over dress
Why not? ;) Depending on how thick the fabrics are it can be a good option for colder periods.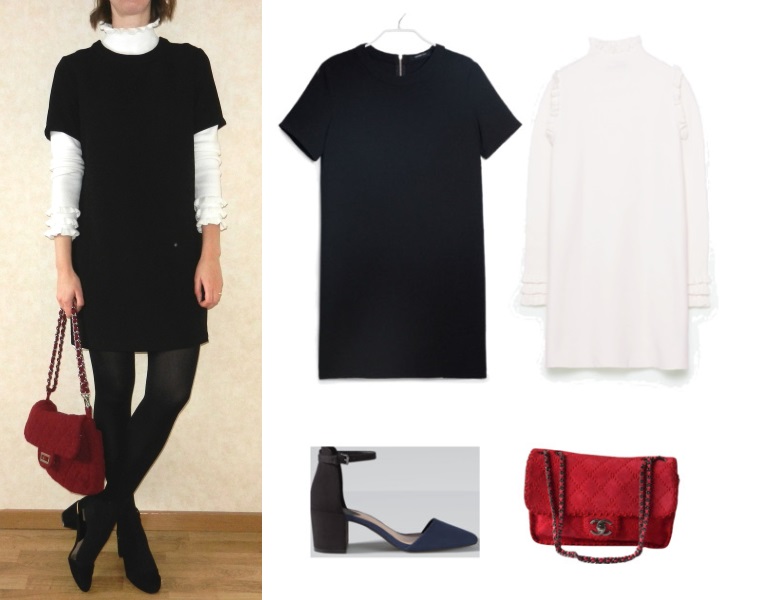 As I said possibilities are endless. You can wear your dress over jeans, shirts, blouses and turtlenecks of different colors.
In this post my dress, shirt, trousers, turtleneck, shoes, biker and bomber jackets are all basic items, which means they can be combined together in different ways.
You can use your imagination and create at least 5 more outfits interchanging garments. Use the chance to train your ability to create outfits ;) If you wish, you can write your suggestion in comments below.