24 Ways to Wear a Bandeau Dress
I bought this dress second-hand, and you probably have a similar one in your wardrobe. You can also use the following tricks for any sleeveless dress that you already own. You don't have to buy a lot of new clothes for this to work.
Wear your dress as is or with a t-shirt/turtleneck underneath. You can also try wearing it over a button-down shirt or fine knit jumper.
I paired it with different shoes to show that you can either dress it up or down. ;)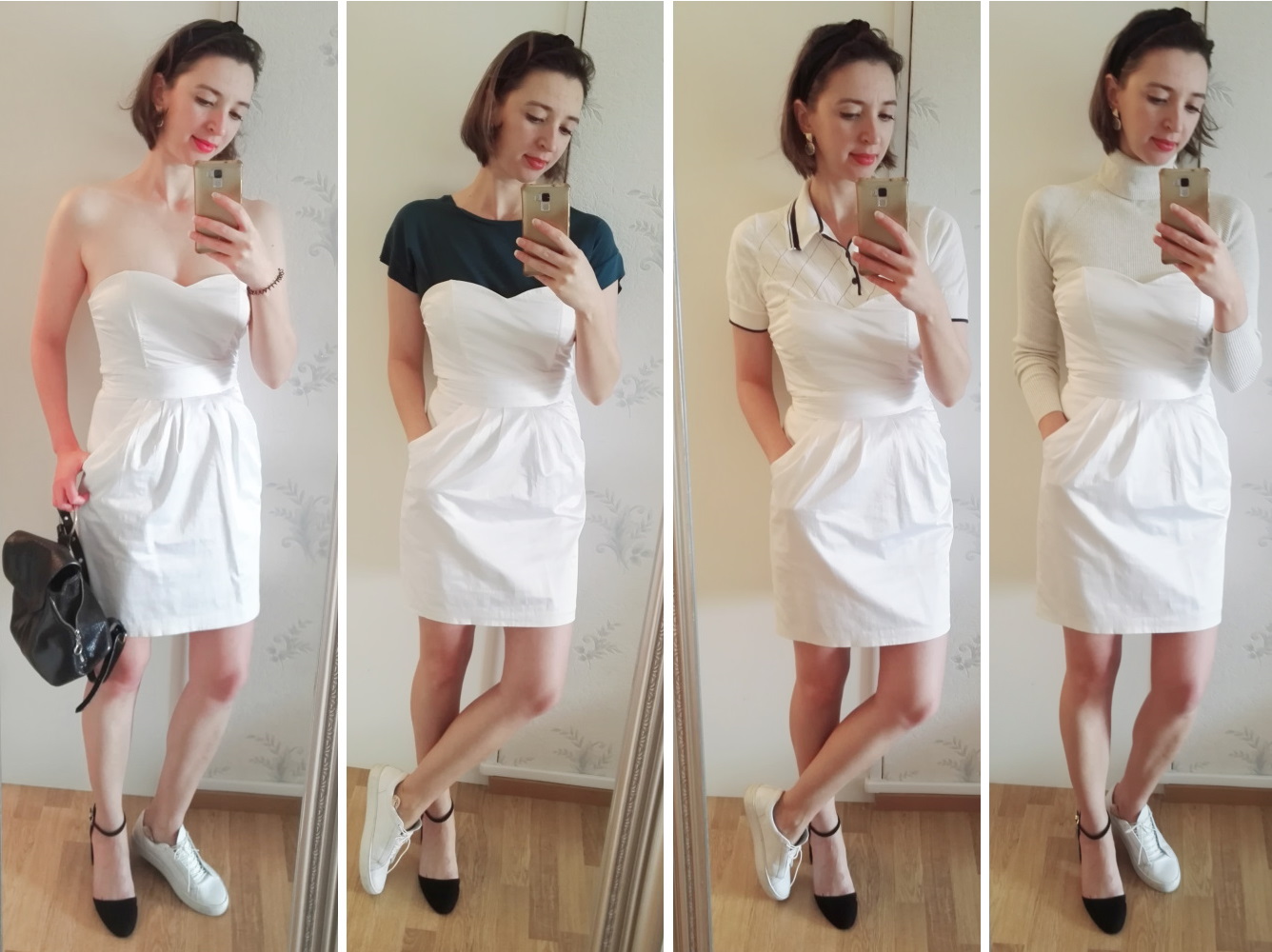 Wear it with a more or less formal shirt, which you can either tie at the waist or wear with a belt. (You can still keep some of the previous layers.)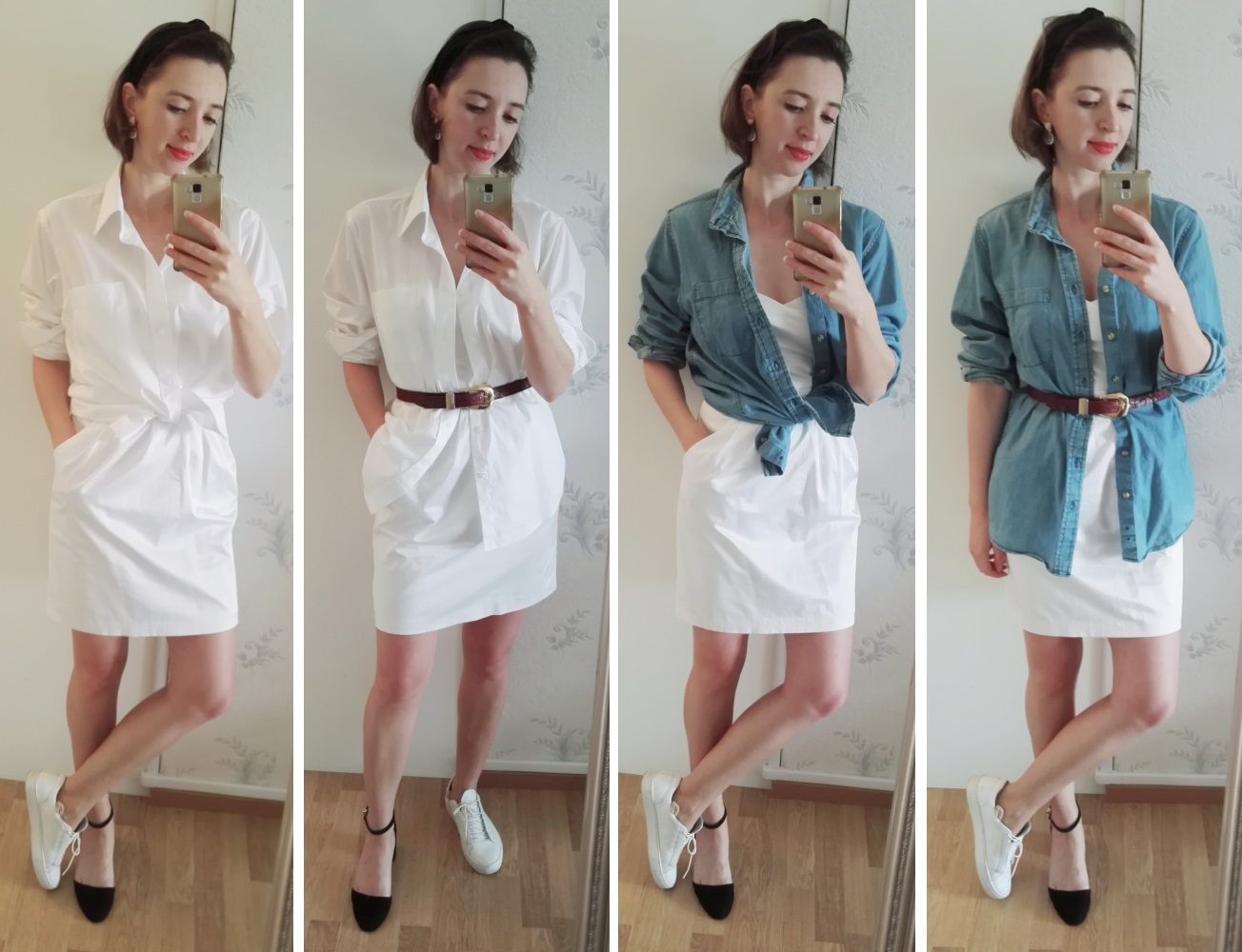 Any type of blazer or jacket will also work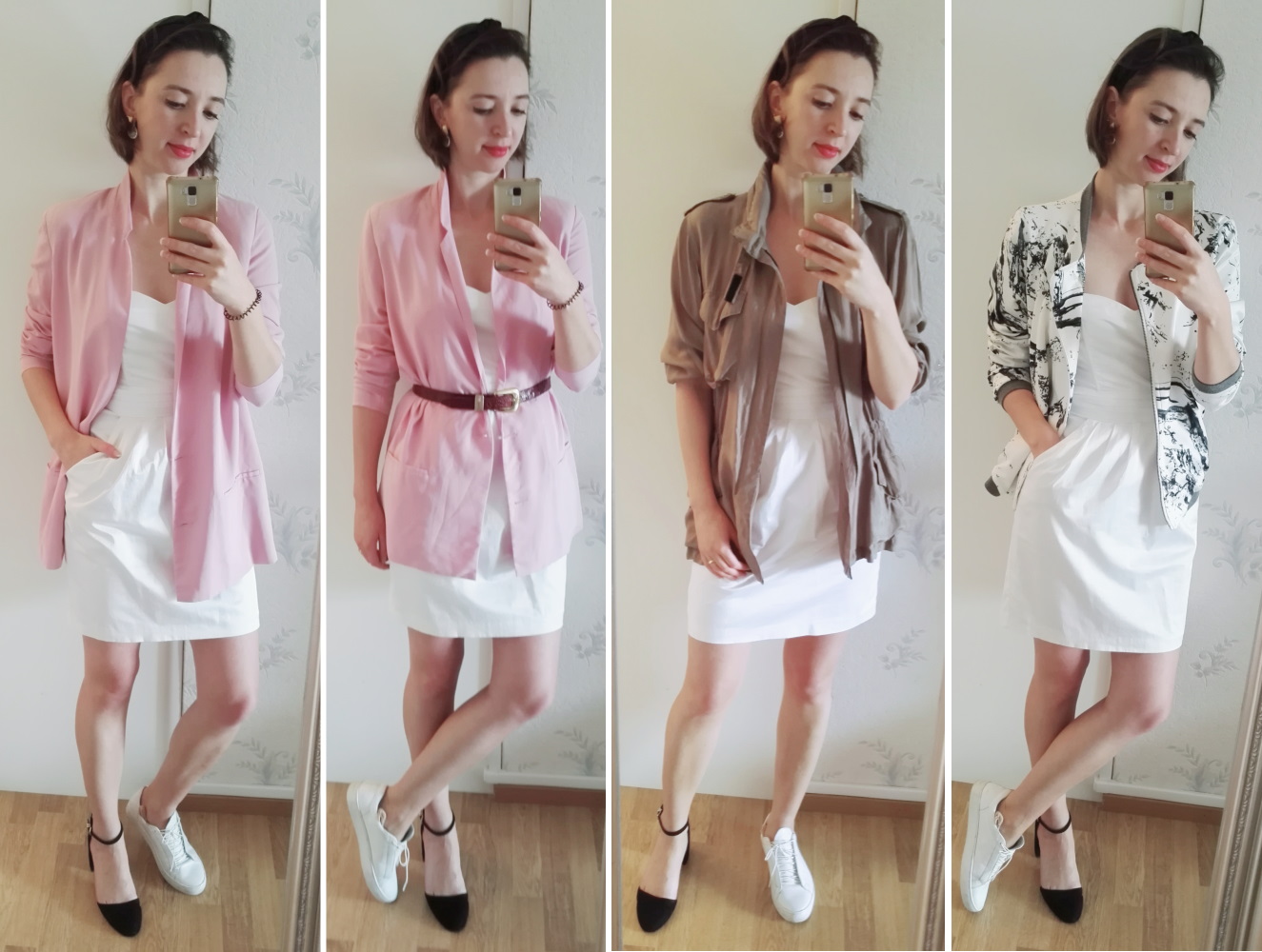 A shirt dress or a longline cardigan can double as a summer coat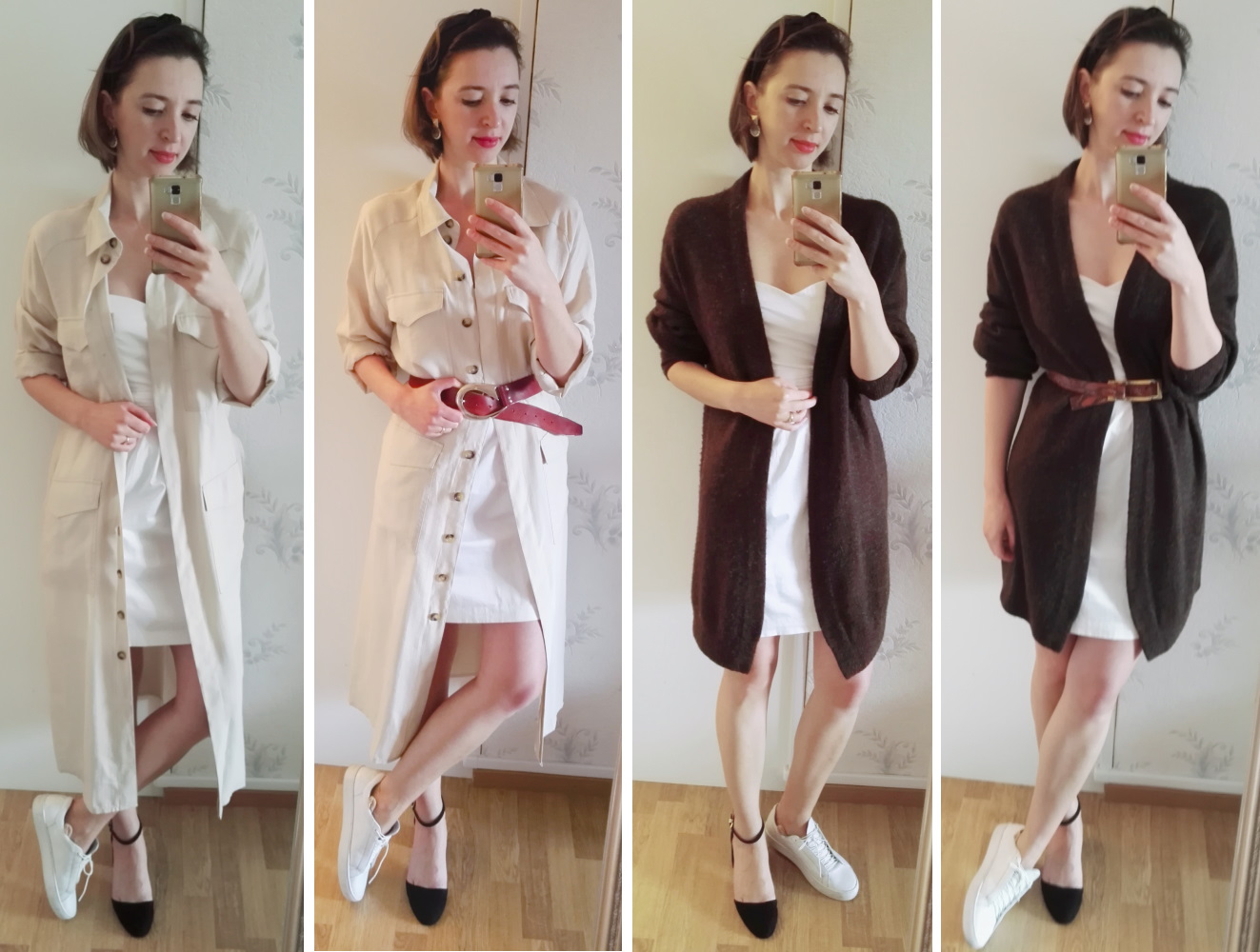 Vests are perfect for extra coverage and adding more layers.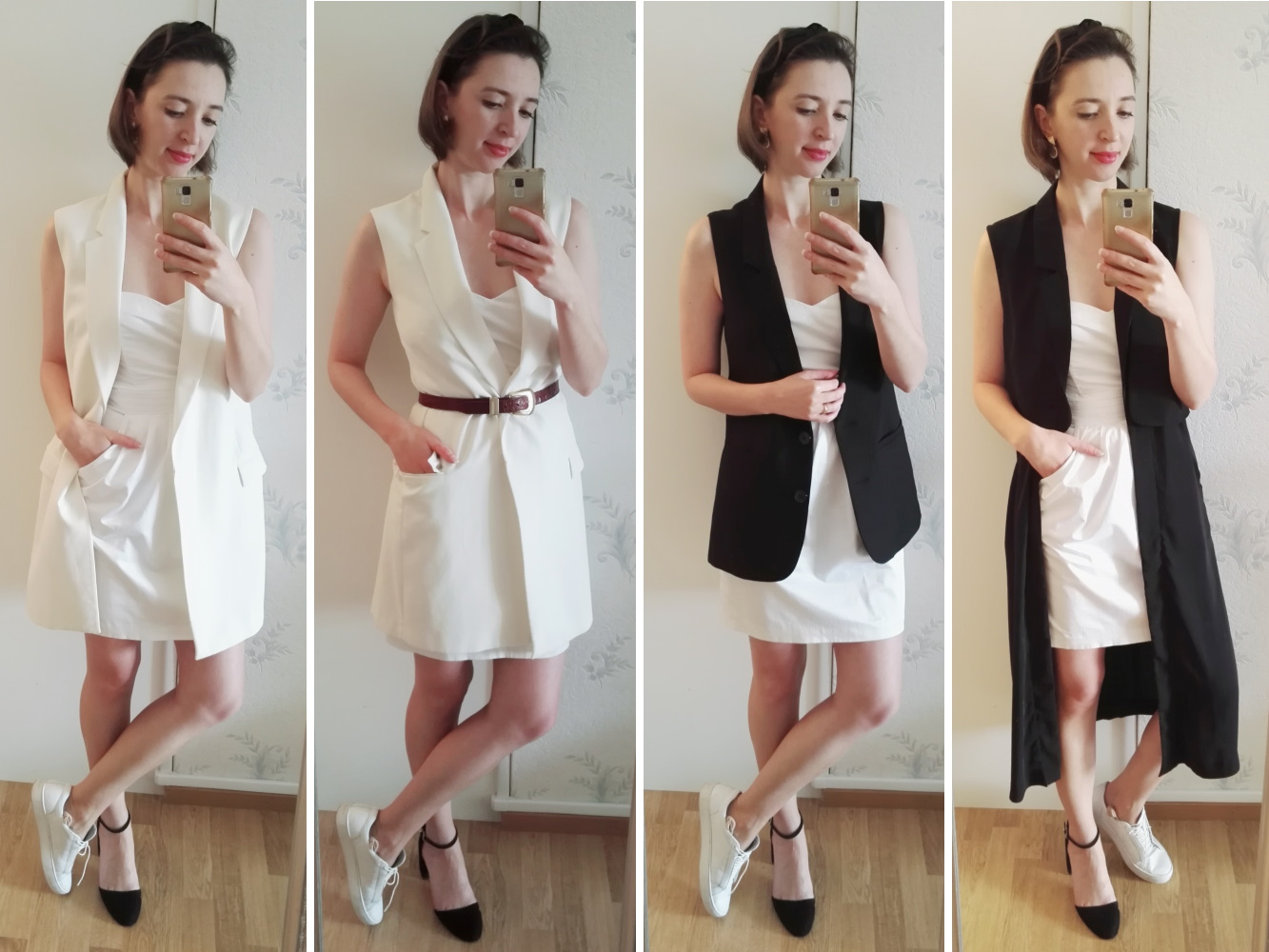 You don't need to pack the dress away when it gets colder. Simply add a turtleneck/jumper and boots, and layer your outfit in the same way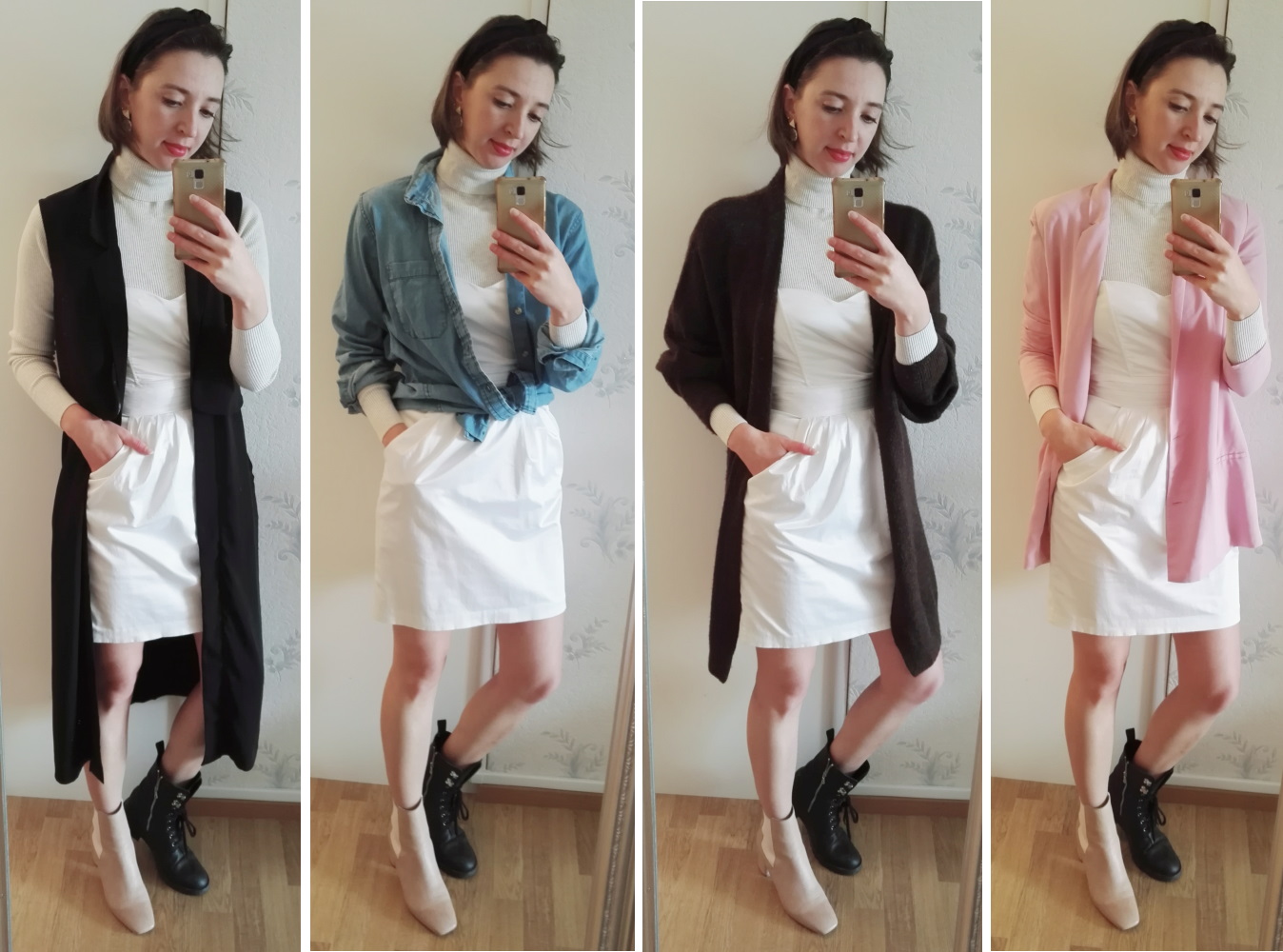 Got your own idea? Share below!
Have you tried any of these styles before? :)