An alternative way to weed your wardrobe
"Wardrobe weeding" is an important part of developing your own style and minimizing a common problem: "having nothing to wear and nowhere to hang it."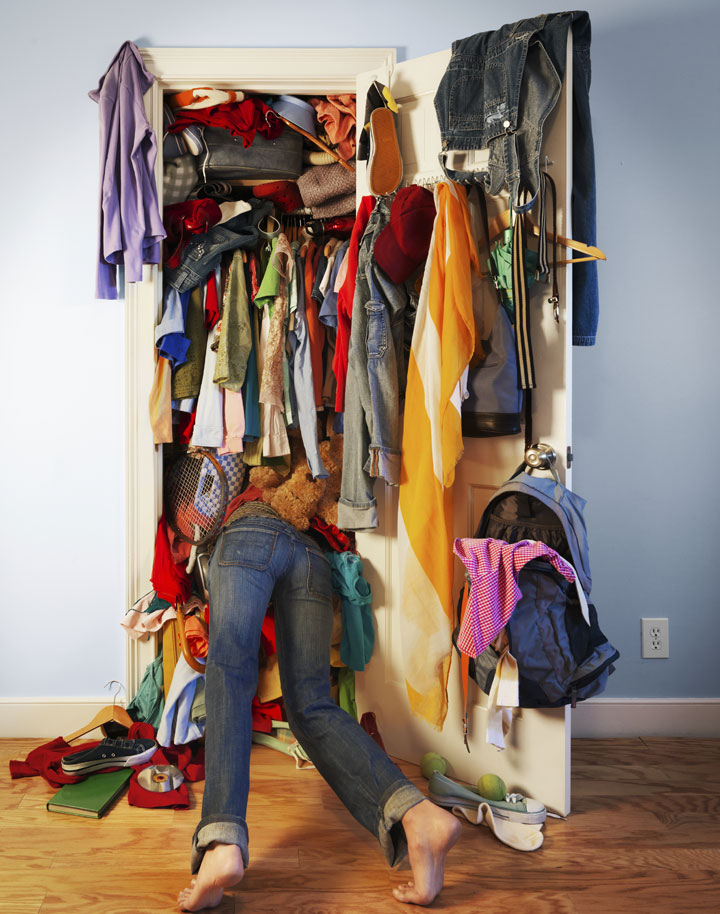 Usually, it's recommended to do a full-scale, classic "wardrobe weeding" as a solution. Which means that you need to pull everything out and go through these steps:
– Try everything on
– Sort your clothing based on what is and isn't possible to wear anymore
– Create outfits of what is left that you're going to keep
– Take pictures of the outfits
– Understand what new items you'll need
– Make a shopping list
This method is more suitable for owners of a small wardrobe; otherwise, it may take a long time. Often, when we imagine how much work we need to do, we might be tempted to give up even before we start. In this case, you can try two options: invite a specialist or try a "step-by-step" approach to weed your wardrobe.
With a little availability of time and inspiration, you can really work wonders with this kind of wardrobe analysis, which has several steps. If any of the steps aren't relevant to you, just skip that one and go to the next.
Shall we get started?
1. Separate your clothes from the clothes of anyone you live with, such as husbands, children, or other relatives. If you live alone, skip to #2. Next, choose a few shelves and some space in the closet only for yourself.
2. Divide your wardrobe for the warm and cold seasons or based on your particular climate. Off-season clothes can be put in bags, including vacuum bags, plastic storage containers, or travel bags. You can put them, for example, under the bed. You can also find more ideas for storage if you search online for "seasonal clothing storage ideas."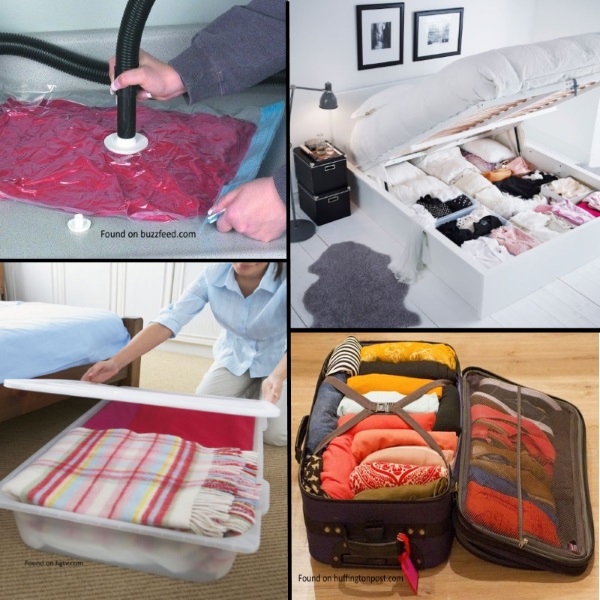 Here we go! The first half is done, and it wasn't so terrible, was it? :)
3. Take a few empty boxes, bags, or baskets and mark them in this way:
– "Memorial" – All that you will definitely not wear, but cannot let it go. For example, a wedding dress, panties from a first date, and similar items.
– "I will wear it when I lose/gain some weight" – If both categories are relevant to you, you can get two separate boxes for each.
– "Ditch it" – Clothes that are definitely impossible to wear. Please note, some stores, such as H&M, take old clothes and any rags for recycling.
– "Give away/Sell" – This category is for items to give to friends, family, or even to sell. There are used clothing stores in many areas that will pay cash for your old clothing.
– "Alter/mend" – Any items that you're able to sew, stitch, or otherwise mend can go here.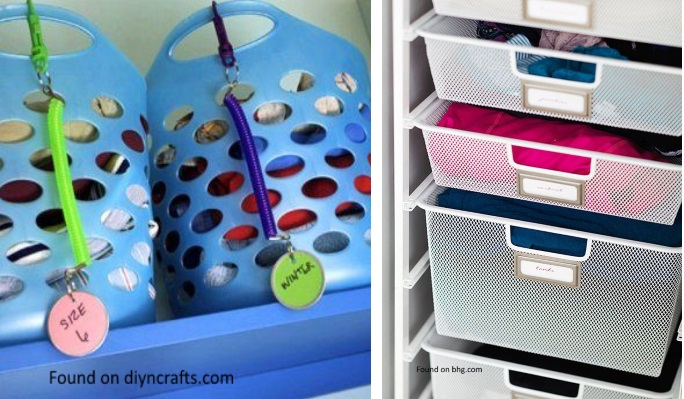 You have the choice though and can create however many different baskets you need. This are merely suggestions.
4. Put the baskets on the bottom of your closet or in another easily accessible place, but where they will not interfere or annoy you.
5. Place clothes that you have no doubts on in their appropriate basket. For example, in the above mentioned "memorable" or the "lose/gain weight," etc.
To sort the wheat from the chaff, you can use the following tips. They'll help us to gradually deal with the remaining clothes.
1. After wearing an item, throw it in the laundry, but do not wash it.
2. Another way is to wear items, wash them, but put them down in a pile on a shelf. Those ones that hang on hangers, place at the right or left corner of the closet, as you prefer. You can separate them with a couple of empty hangers or hang the turning the hooks in opposite directions. Try not to take items that you have already worn.
I use these methods so as not to get stuck on the same looks. After a while, you will clearly see things that, for whatever reason, you do not want to wear. In addition, here's some questions that can help to understand why:
First of all ask yourself: Why don't I want to wear this item?
Some ideas that come to mind might be:
 – It's too dressy
Ask yourself, is it possible to dress it down and wear it every day by pairing it with rougher sweaters, cardigans, boots, sneakers, etc? Look for inspiration on Pinterest or Google Images. If it's something like an evening gown, which is not out of fashion, mind you and you can wear it on occasion, it may be worth it to put it in a transparent box, so it is still visible and it doesn't mess with the other clothes. However, if you can't wear the item anymore, but can't let it go yet, put it in the "memorable" basket. If the item has gone out of fashion, but you like the material, and it may be possible to alter it, you could make a skirt for example; go ahead and put it in the "alter" basket.
– It's uncomfortable (e.g. a skirt that's too short, a shirt that pulls on the back, etc)
Ask yourself if it's possible to fix it somehow. For example, make the shirt sleeveless or extend the skirt's length. Also ask, is it worth bothering? Will you actually do it? If so, put it in the "alter" basket. If not, put it in the "give/sell" basket. There really is no point in keeping it. Unfortunately, clothes aren't like wine and seldom become better with time. If it's not comfortable now, it probably won't be in a few years either.
– I don't know what to wear it with.
If you had a pair to this item, would you put it on right now? If so, make a note on a piece of paper that says "how to wear [name of your item] + [the colour and/or material of the item]." For instance, "how to wear red leather skirt," "… pink tweed blazer," "yellow chiffon shirt," and so on. Or simply put the name of your item on it and then search on Pinterest or Google Images. It's possible that you already have things which can be combined with it, you just have to be made aware of the possibilities.
Note: in most cases, dressy and unusual items combine with something simple and basic, and vice versa.
– This item does not fit my lifestyle.
Let's say you used to work in an office, and now you sit at home with a child instead. However, you still have your office outfits left. Ask yourself, do you plan to return to the office? If so, how soon might you do so? Are there chances that the clothing will have become dated by that time?
If you plan to return to the office soon and want to keep all your outfits, put them in a garment cover, so they don't gather dust. However, if you aren't sure that you'll return to the same job, you can try to add those clothes to your casual wardrobe. For example, you can wear pants and skirts with sweaters, jackets with jeans, etc. Again, you can look for inspiration on the Internet. If you don't like these office clothes, and you doubt that you'll return to the office, it may just be time to place them in the "give/sell" basket.
To wrap up our guide, you'll want to be sure to empty those baskets from time to time.
The basic idea, and what's most important, is to make it relatively more painless to clean out your wardrobe and remove all the unneeded stuff, that for whatever reason, should leave your closet. Remember, when the season changes, you can do the same thing again with the rest of your wardrobe.
While the situation and solutions might vary from person to person, these steps can give you some ideas, and I hope they help a bit.
If you have any other ways you recommend for weeding your wardrobe, please share them in the comments! :)