Body shapes – Round (O or Apple)
Hi, thanks for stopping by. Unfortunately, most of the pictures in these series of posts disappeared with Polyvore, as they were linked to that site. Either way, they were quite dated already.
I'm currently developing an online course about how to dress your body and I want to make it as useful as possible! If there is something that bothers you and you want the issue addressed, you can vent your frustrations here.
_______________________
Round, or commonly called apple, body shape is characterized by a rounded shoulder line, curved back and fullness around the middle part of the body. Women with this body type usually have good legs and a flattish bottom.
Celebrities who posses Round body shape – Gabourey Sidibe, Nikki Blonsky, Queen Latifah, Rosie O'donnell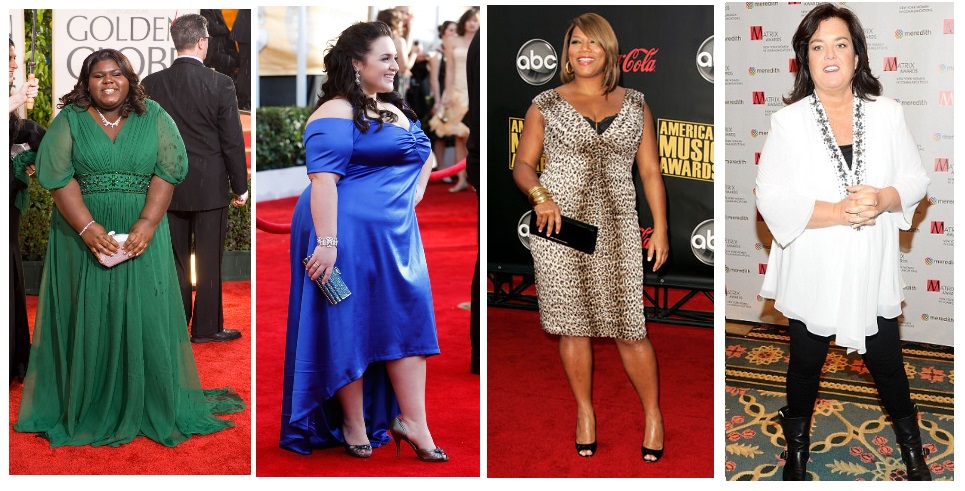 To balance your silhouette avoid any voluminous details around the mid part of your body and keep this area simple and uncluttered. Choose clothes that hang from your shoulders. Try do draw attention either above your bust line or below the hips.
Fabrics:
Your best fabrics are substantial, yet soft and fluid. You want those that hang and don't cling or hug the figure. Look for soft cottons and linens, wool crepe, fine knits and silks.
Patterns:
Go for muted and subtle patterns. For example, soft of faded stripes, squiggles and spots abstract florals and paisleys all work well. Avoid geometrics pattern as they will deform and may produce strangle optical illusions.
Following clothing lines will work good for your body shape: 
Avoid the following clothing lines: