Vertical Body Proportions
Your vertical body proportions are another important piece in the art of dressing well.
Vertical proportions are the relation of your body parts to each other and as a whole. The length of your legs compared to your upper body, your waistline, your head size and neck length all factor into vertical proportion. With all of the possible lengths and combinations, body shapes and sizes you get billions of body variations that need to be dressed differently.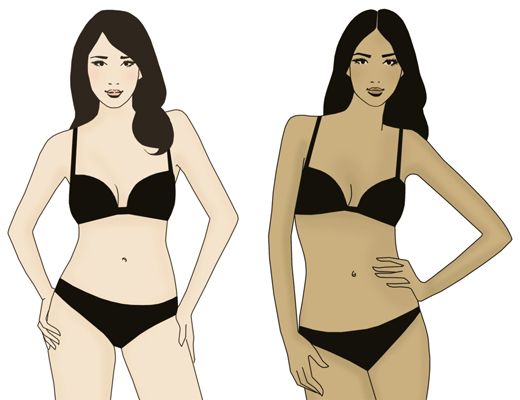 To determine your vertical body proportions take a picture of yourself in your undergarments. The best way to do this is to place the camera about 4-5 meters from you at mid-body level. Any other position can and will cause distortion in your body proportions and make some parts of your body look longer or shorter.
Look at the picture you've taken and use a graphic editor or a ruler to measure the distances between the top of the head and the break of your legs, and from the break of your legs to the floor. Next is the length of your body from shoulder line to waist followed by a measurement from waist to crotch. (See the picture below).

Variations can be following:
Balanced body:
The narrowest part of your torso is roughly the centerline between your shoulder line and crotch. Starting at your bust line measure down a hand and a half to get the approximate level of your natural waist line. The length from the top of your head to the point where your legs bend and from the bend of leg to the floor should be nearly the same.
Having a balanced body tends to make life easier when it comes to finding clothes that fit well. You don't need to worry as much about proportion but simply enhance what you already have.
In the case you find your body is slightly out of proportion you may find useful the following recommendations. (In other words, you need to think where to place your waist to balance the proportions.)
Hight waist:
If you hardly can place the second hand between your bust and waist you may be short waisted. Your legs might be either shorter or longer.
High waist/balanced or short legs
C<D, A> or = B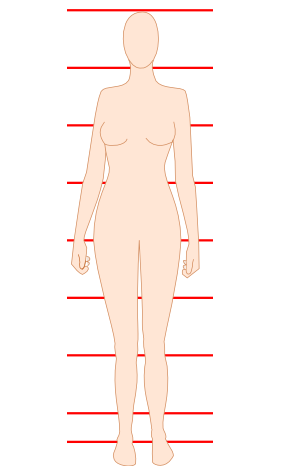 You may want to create the illusion of lowering your waist without shortening your legs.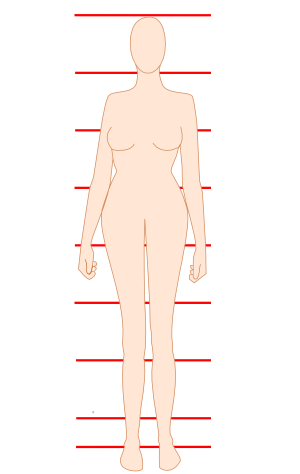 You need to create the illusion of lowering your waist and balancing your leg length.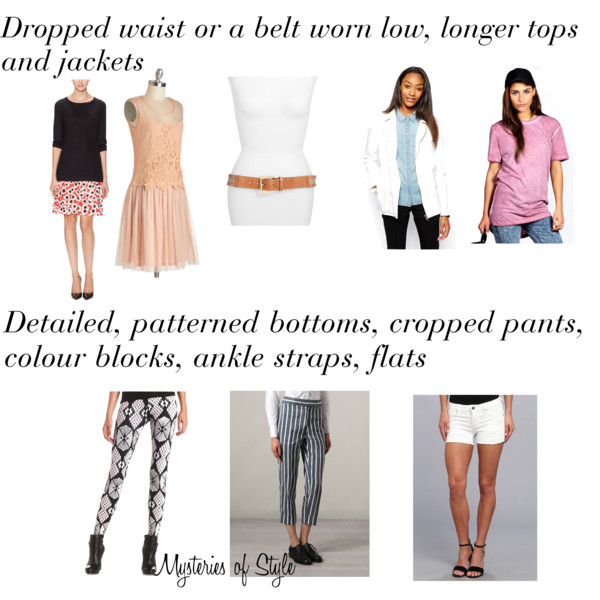 Low waist:
If you can easily place two hands widthways between your bust and waistline you are low waisted and usually have a bit shorter legs or balanced.
Low waist/balanced or short legs
C>D, A> or = B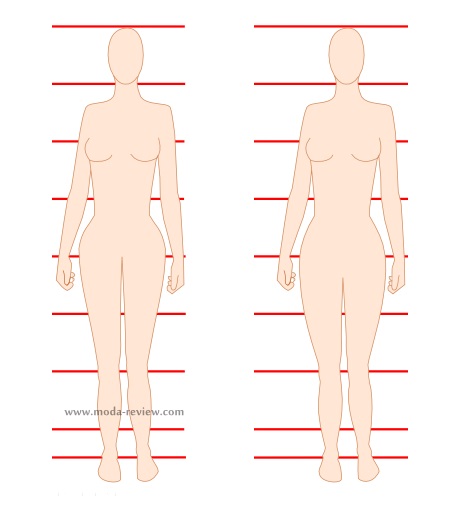 You need to create the illusion of raising your waist without shortening your legs (or lengthening if they are short)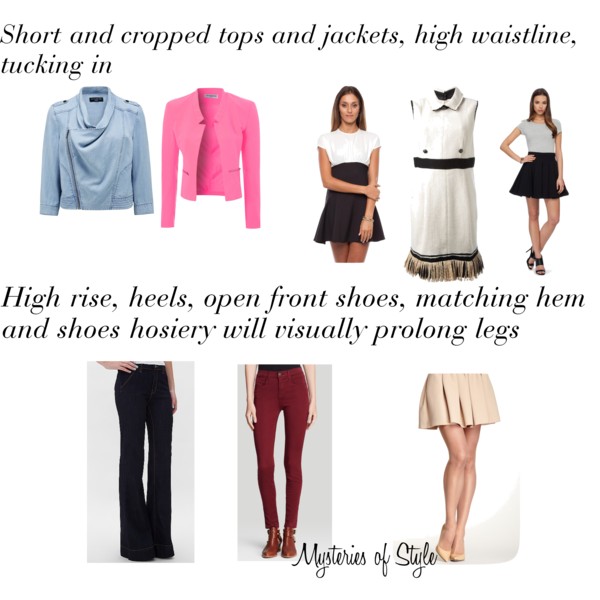 The trick is to combine the recommendations for your body shape and vertical proportions with your style personality and lifestyle. The right combination will pretty much be your own personal style :)
Please comment below If you have any questions.
If you need help defining your body shape and finding the right clothes, then a personal online consultation might be interesting for you 👇

---