Party Outfits That Are Already in Your Closet
If you have been following me for a while then you probably know that I'm a base wardrobe advocate.
Having a good base wardrobe not only solves problems such as "I have nothing to wear" and "I don't know what to pair it with", but it also helps you to buy less and have more, which is good for our planet.
So here are some of the items from the basic wardrobe list  — silky top, basic shirt, bomber and biker jackets, blazer, trousers and skirt. The colors can be any of your choice.  Having these items in several different colors will give you even more options.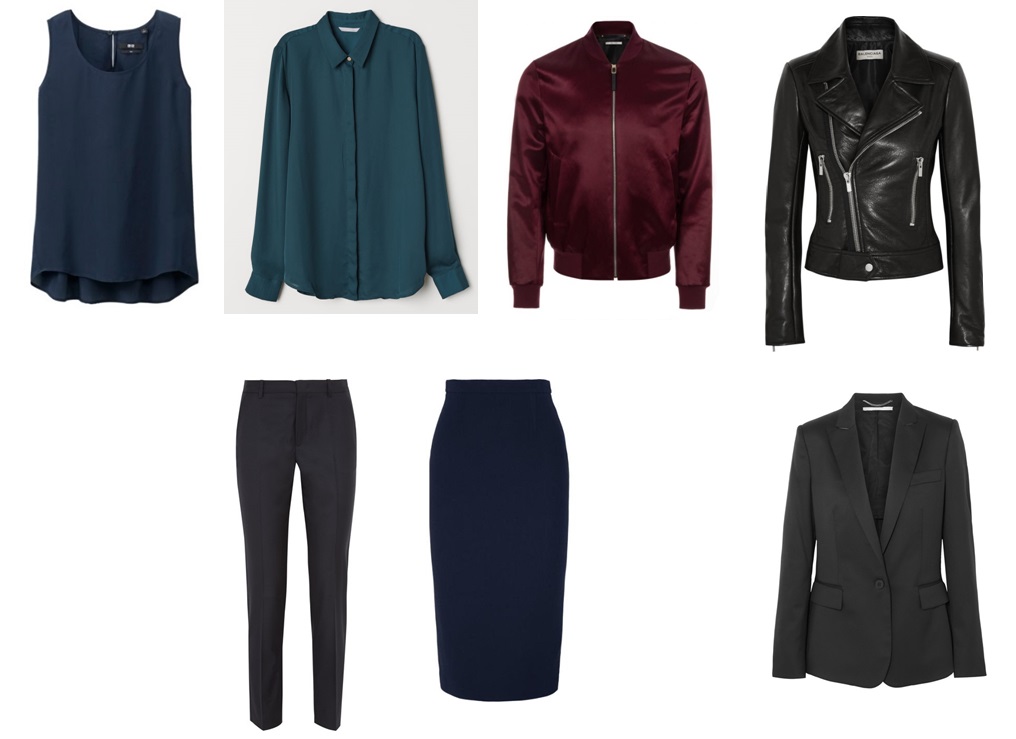 All you need to do to turn them into party outfits is to add jewelry, shoes, and a clutch. You can either go with basic shoes and bag or add some serious sparkle. Consider getting shoes/bag in gold, silver, red or leopard so you can wear them both to parties and in your daily life.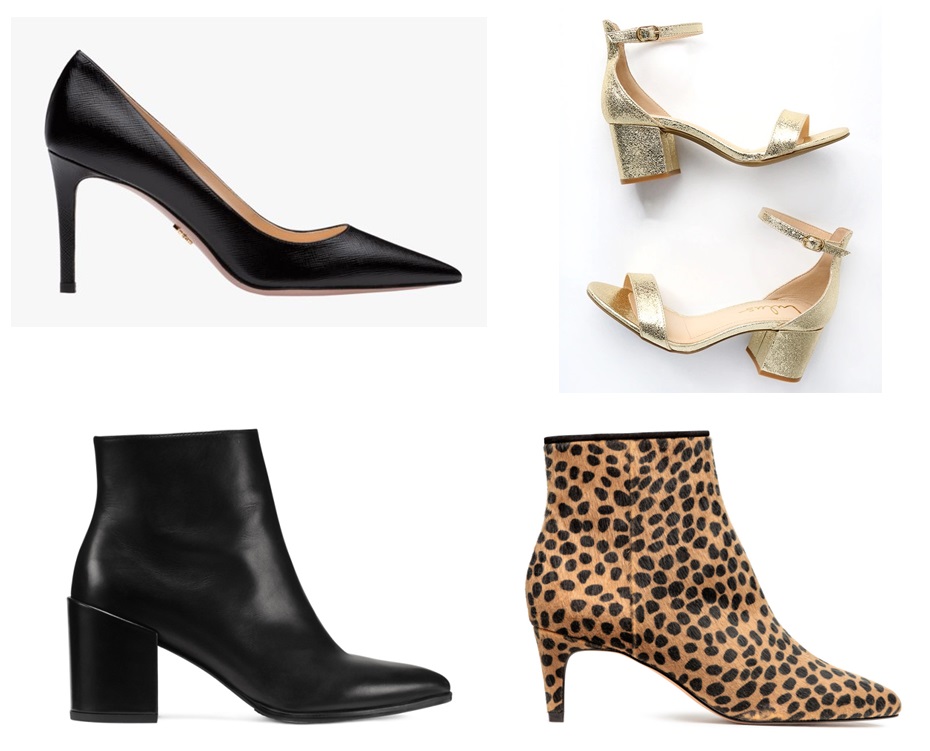 You can, of course, go into full party mode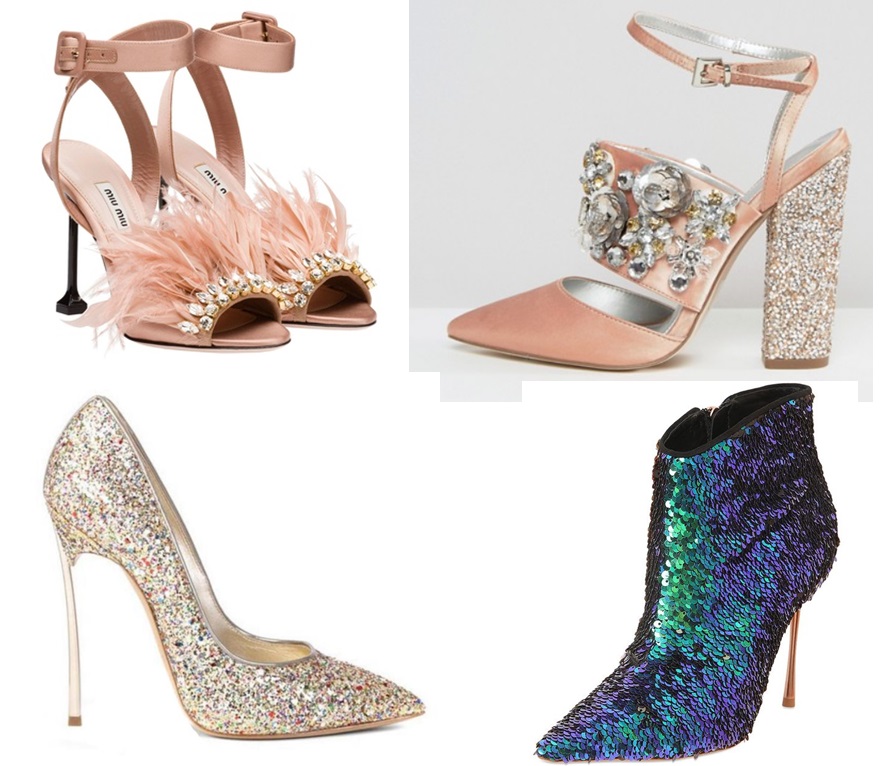 A small bag with detachable chain will serve you as a clutch or a cross body bag if you need your hands free.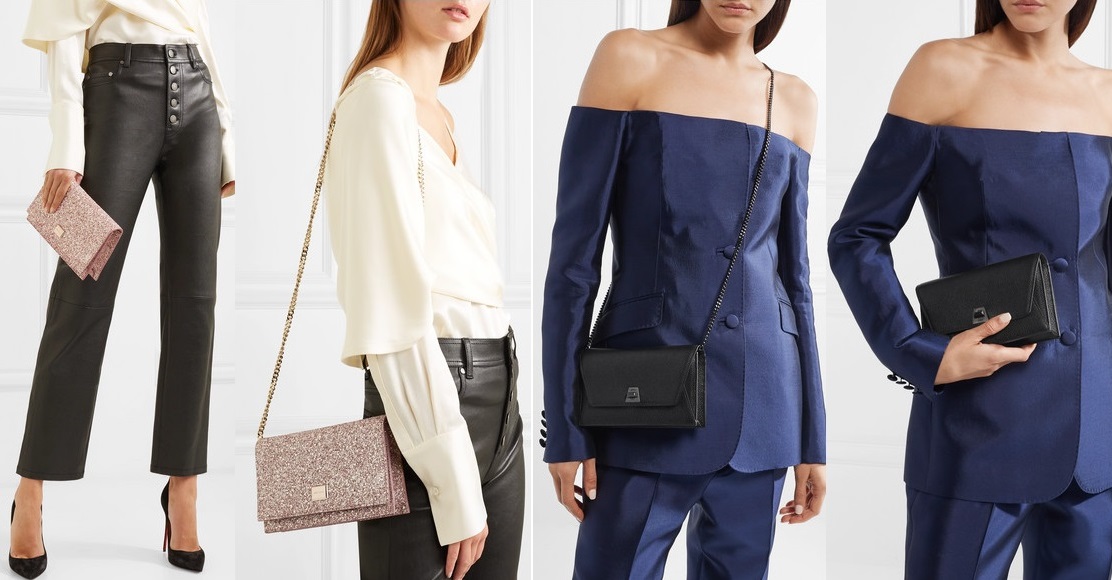 So here are some ideas on how it may look in real life. Again, you can choose whatever colors you like and add more sparkle with jewelry, shoes and bag. I kept it rather dry.
Basic silky tops  + basic bottoms. The top can be with long sleeves as well. (different shoes mean you can choose whatever you like xD)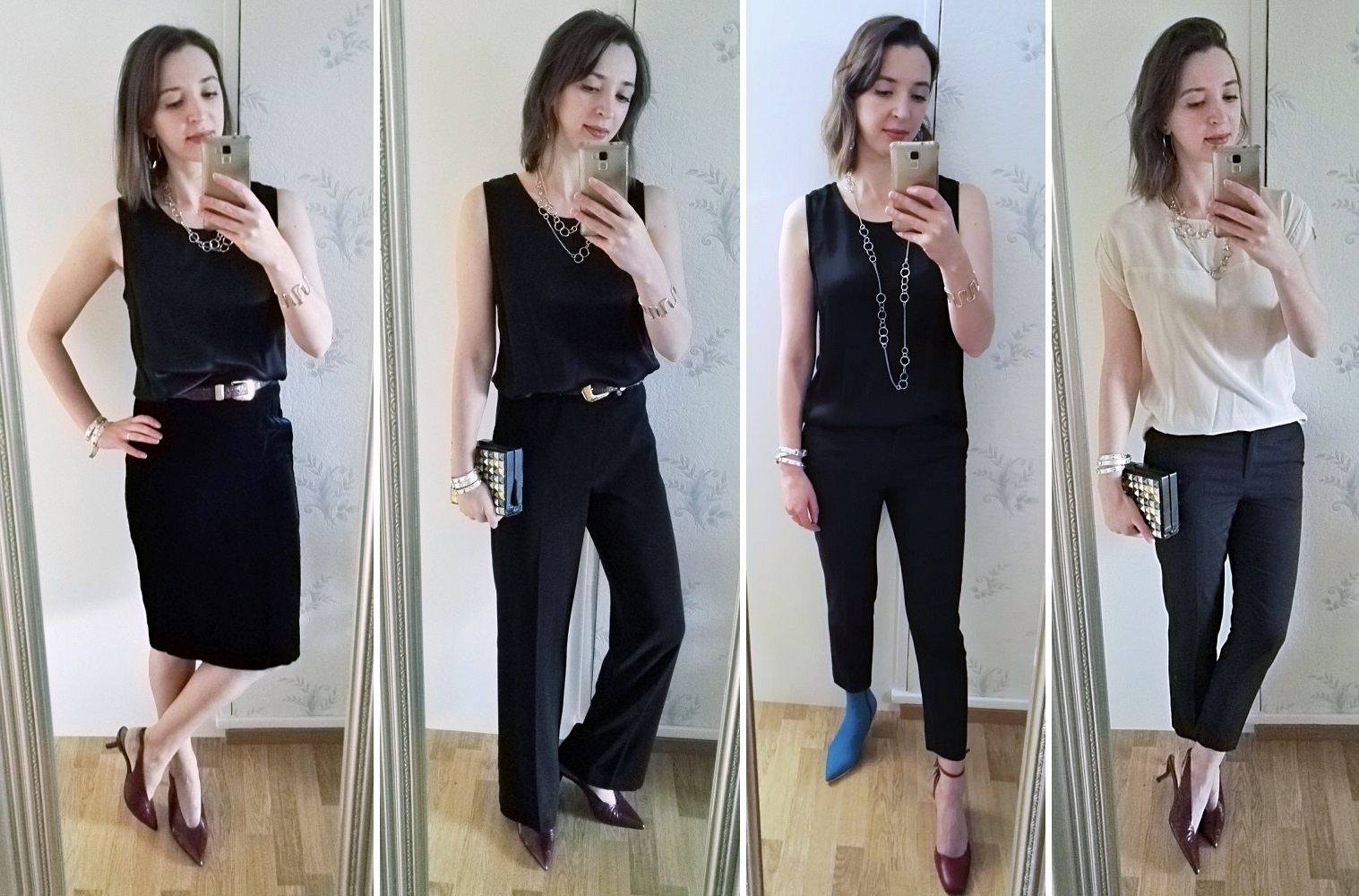 You can keep the top and throw on a shirt or a blazer. And of course, you can wear the shirt and the blazer without the top underneath ;)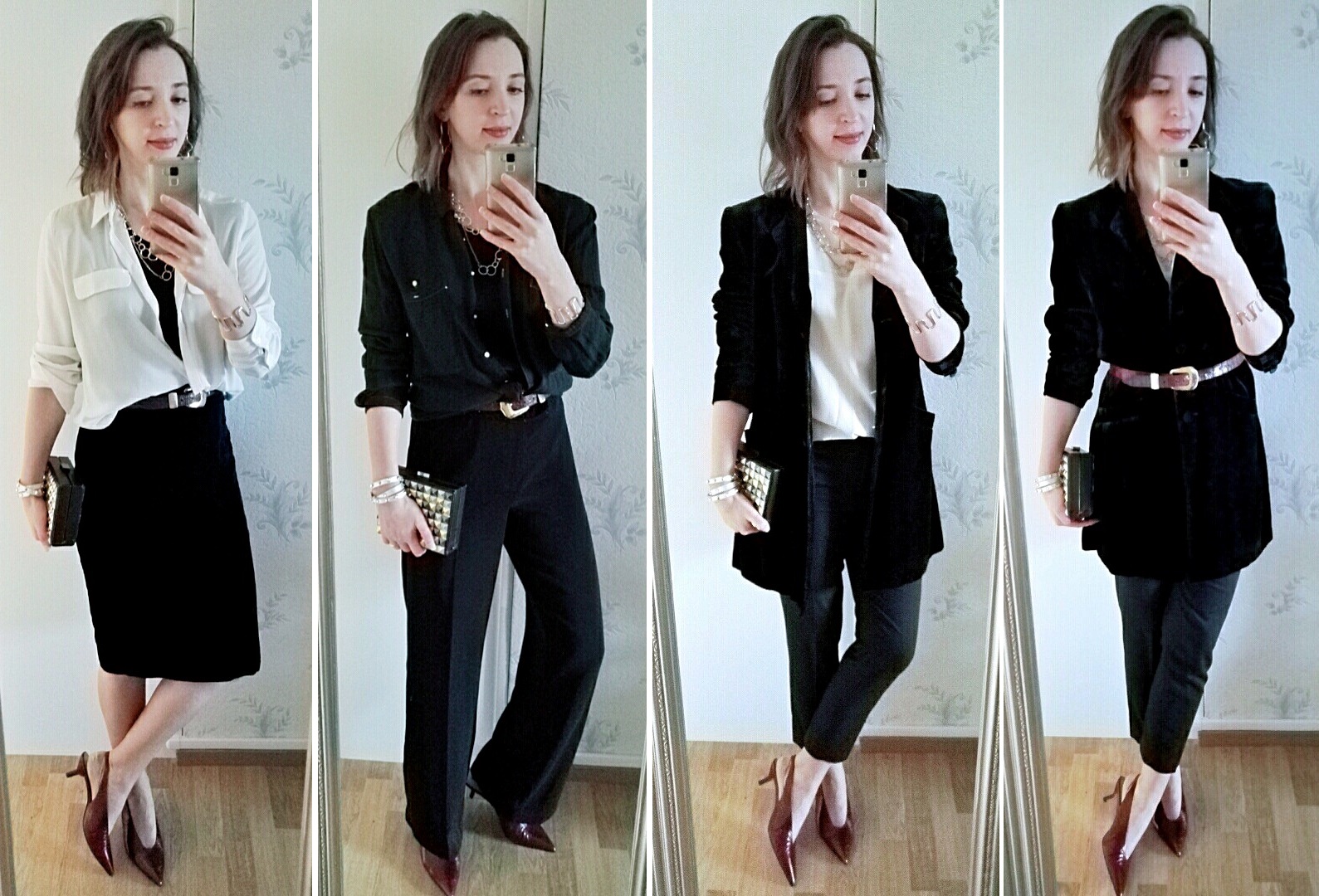 You can also wear a bomber jacket over the top/shirt or as a top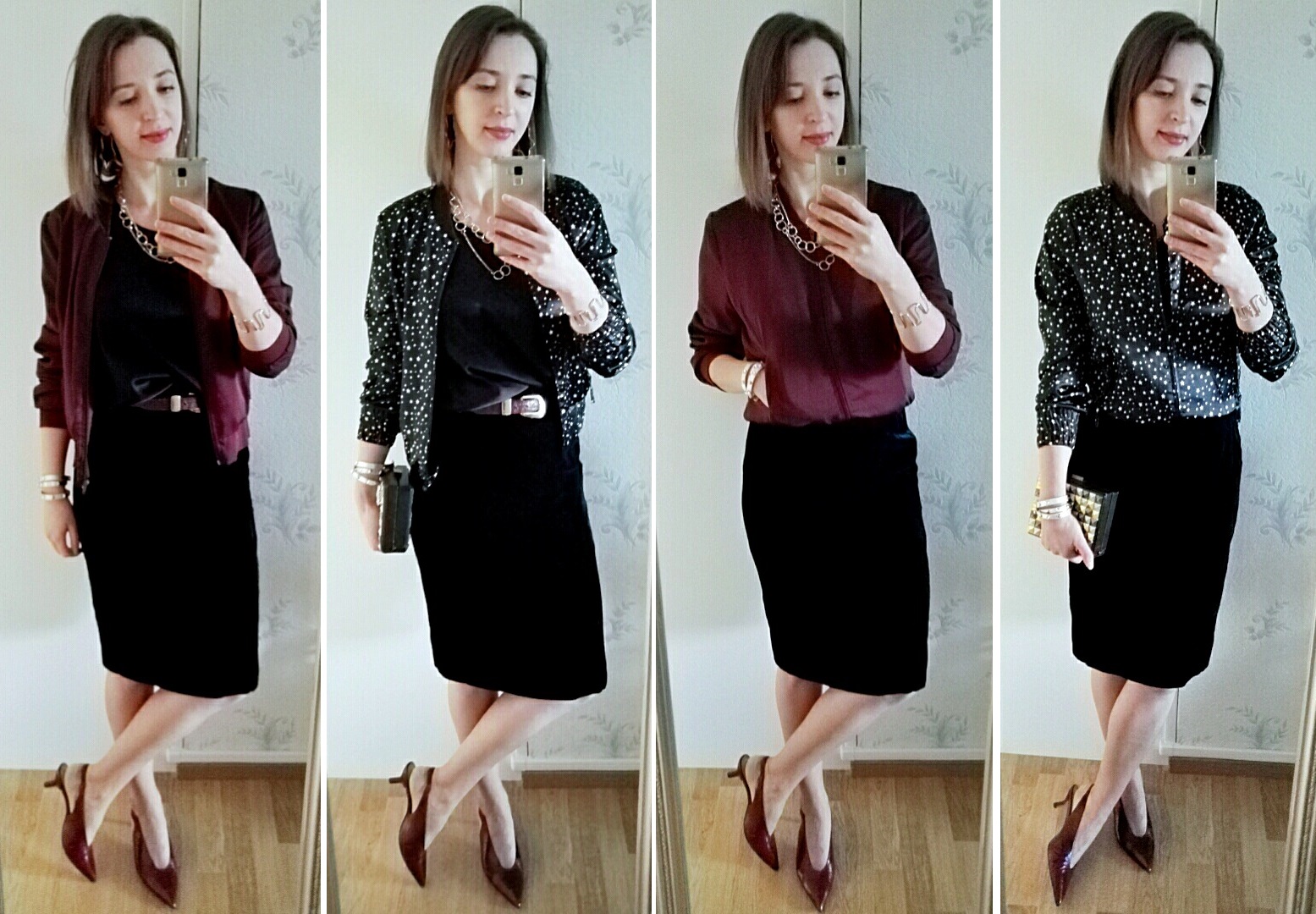 The same applies to a biker jacket.
And as a bonus: if your blazer is long enough you can wear it as a dress (I wear mine over a pair of shorts) ;)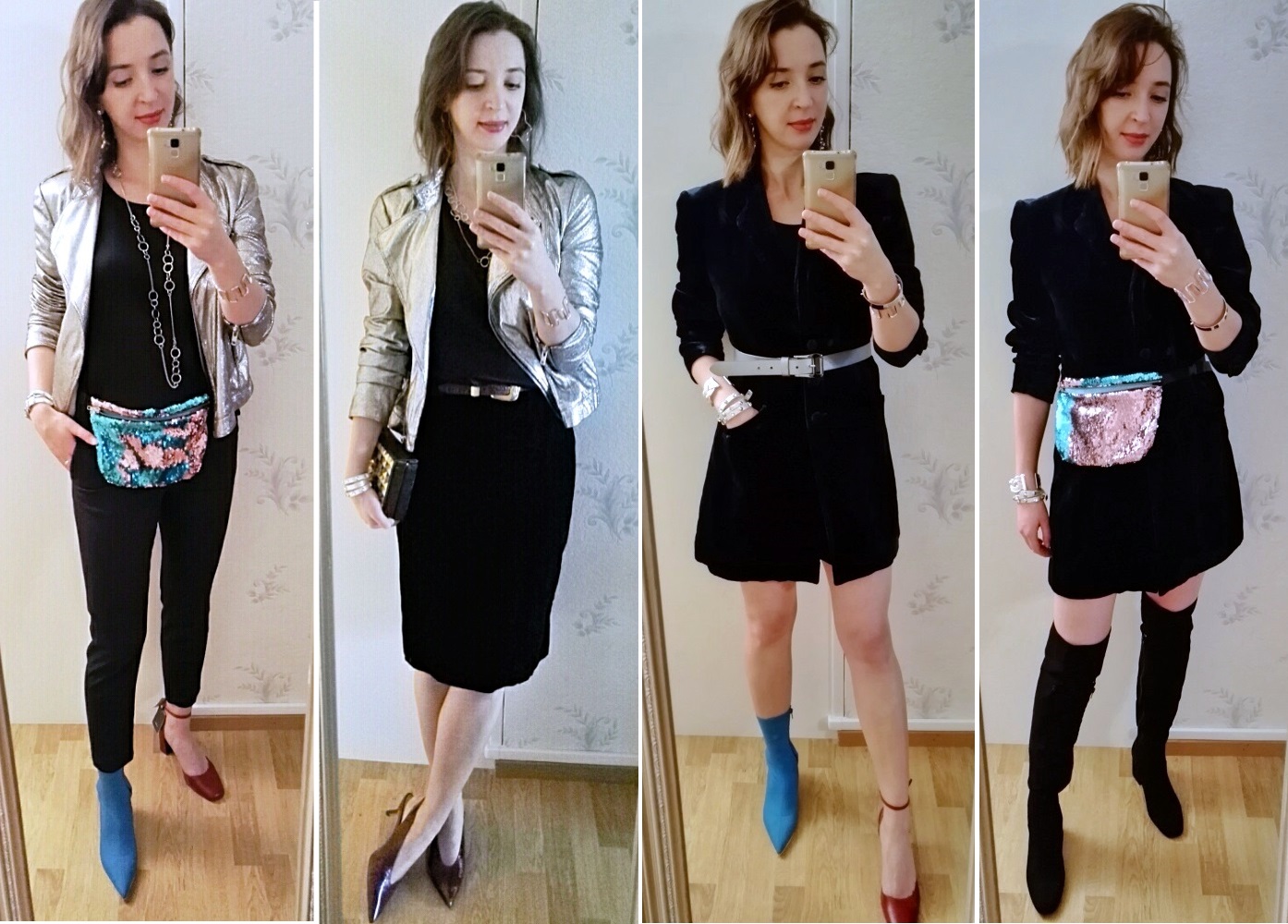 All the garments are from my existing wardrobe, you could spot some of them in my older posts.
If you already have some festive garments in your wardrobe, for example, a sequin skirt or a glitter blazer you can pair them with all the basic items from the list.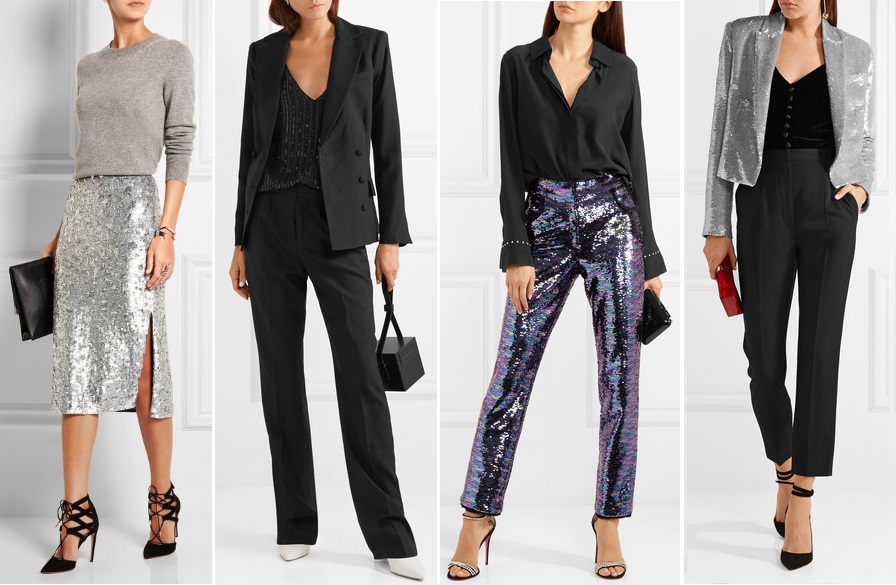 If you have a sequin/glitter dress that you wore last year and you want to give it a new look, try the following:
As you can see with a quite limited number of clothes we can get quite many options. Hope this will give you some inspiration and help you to go through the festive season.
Any questions? What are you planning to wear this year? ;)