How to Layer Clothes for Cold Weather
It is quite common situation that when the weather gets colder we take out our trustworthy "the one and only" winter jacket, and we live in it until the spring comes. But there is another way to survive winter – layering.
It is a good alternative because:
You can wear most of your clothes all year round
You can add or remove a layer if it gets warmer or colder outside or inside
You can have endless number of outfits
So what will you need and how does it work?
Here is a set of basic items that you can use for layering. All of them are part of the base wardrobe. (Here you can download the basic wardrobe list).
Note that the garments should be made of thin draping fabric, so if you put on several layers you are still able to move and don't look like a marshmallow man. If all the garments have approximately the same length and are thin they are all interchangeable.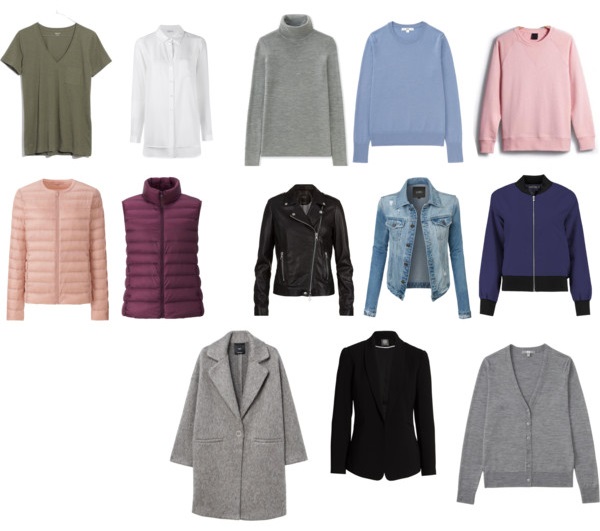 T-shirt
Button down shirt
Turtleneck sweater,  jumper,  sweatshirt, cardigan
Blazer
Light down jacket or vest
Biker jacket, denim jacket, bomber jacket
Coat, parka or any other outerwear of your choice
You don't have to have all of these items. You can choose some favourites. The color can be any, as long as it is easy for you to combine it with other colors.
Let's see what we can do with them. As I said the possibilities are endless.
 — T-shirt.
For warmer weather you can wear it under a shirt, blazer and any other jacket or use it as an extra layer when it gets colder. You can also check my post about how to layer tops for more ideas.
— Shirt.
You can wear it as a first layer under a jumper, sweatshirt, cardigan and any other jacket . Add a t-shirt under for extra warmth.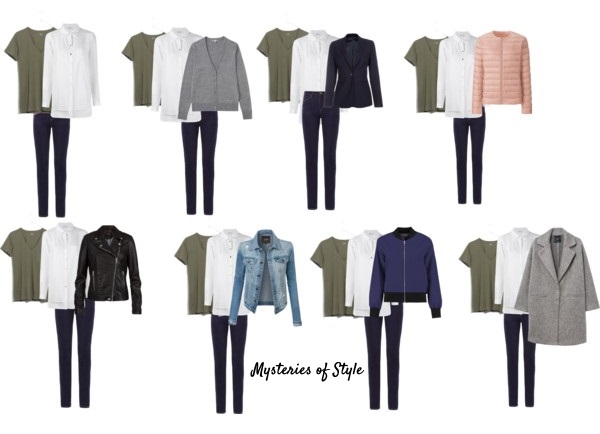 — Turtleneck sweater.
You can wear it under a shirt, jumper, sweatshirt and any other jacket from the list.
For example:
T-shirt (optional) + turtleneck sweater + shirt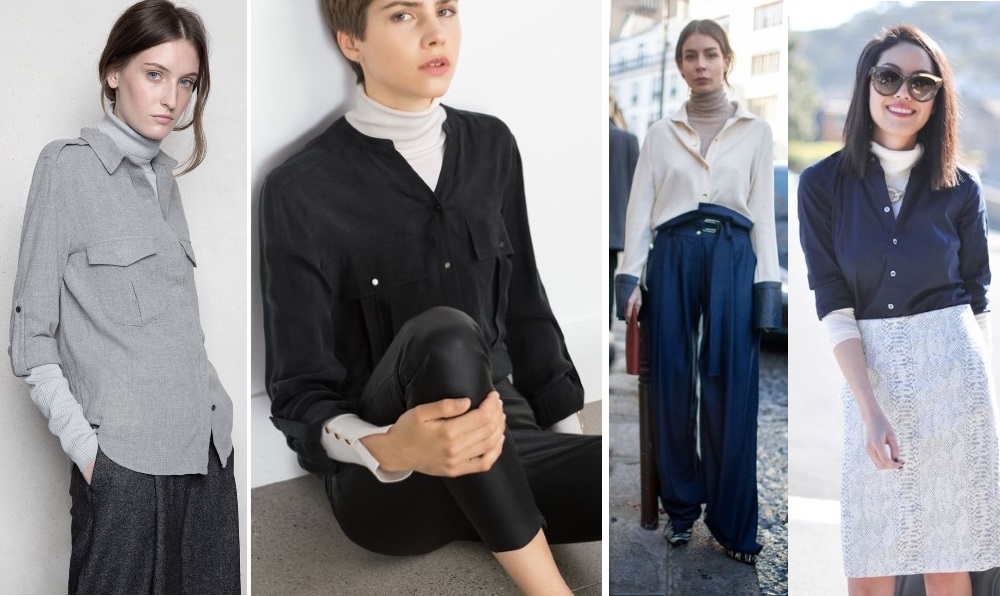 T-shirt (optional) + turtleneck sweater + shirt + blazer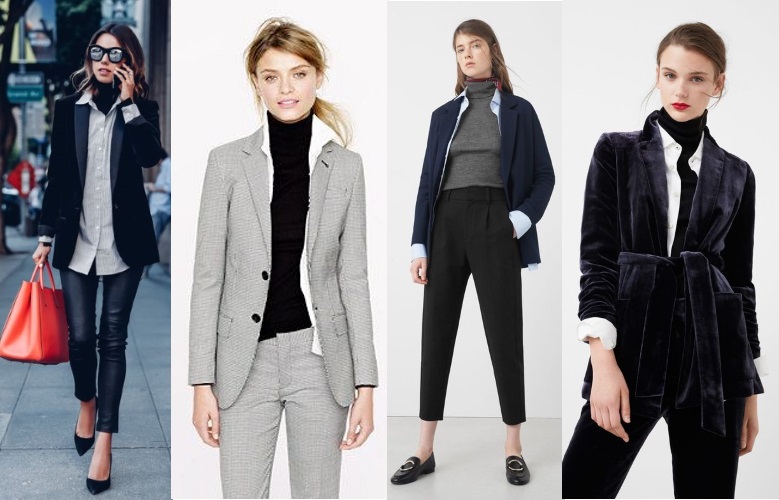 T-shirt (optional) + turtleneck sweater + sweatshirt or jumper or cardigan. 
Look at the picture on the right – this is Leandra Medine, the goddes of layering.
She has a turtleneck + shirt + jumper. Here is her post about it.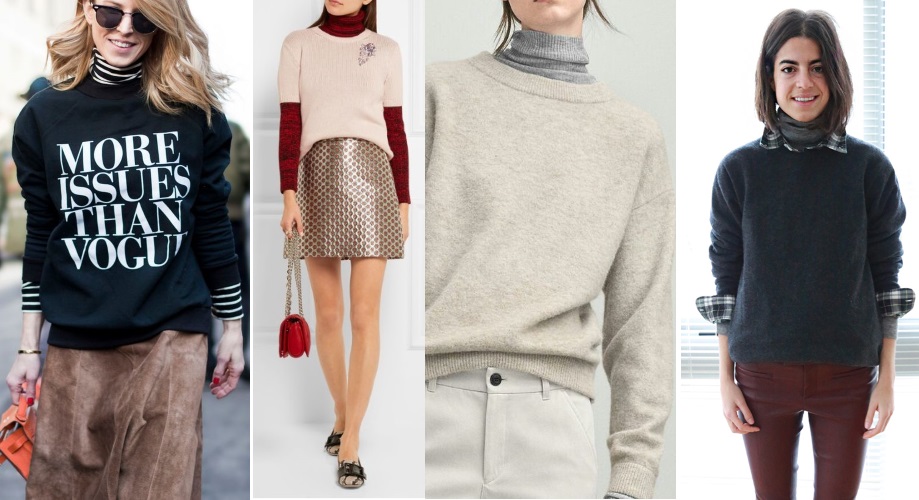 — Cardigan
1. T-shirt (optional) + shirt + denim jacket + cardigan
2. T-shirt + cardigan + denim jacket
3. Turtleneck + sweatshirt (sweater) + cardigan
4. Shirt + bomber jacket + cardigan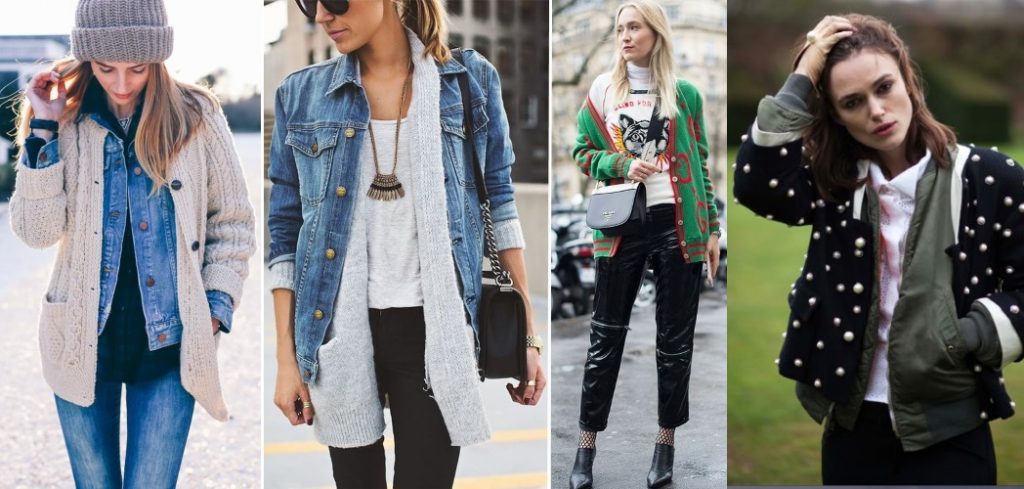 — Light Down Jacket or Vest
If you still don't have this type of jacket it's really time to get one. It's a lifesaver!
Try it under a blazer, a jacket or a coat.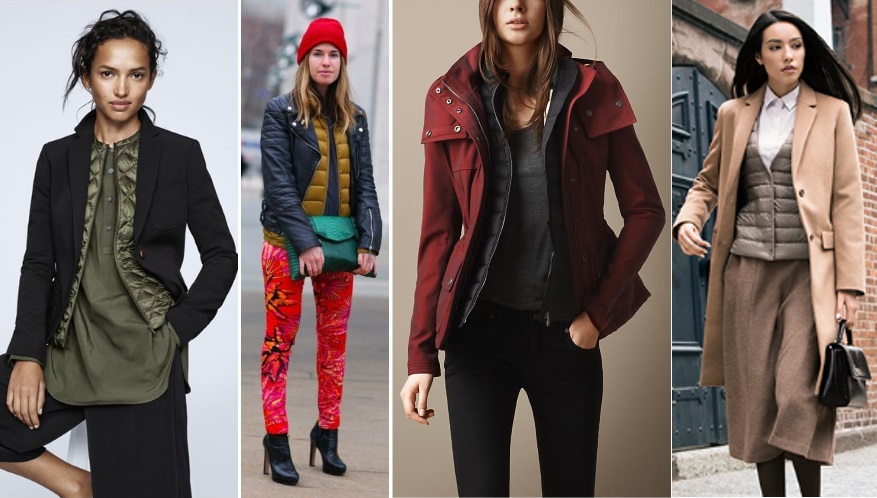 Light down jacket over or under light down vest.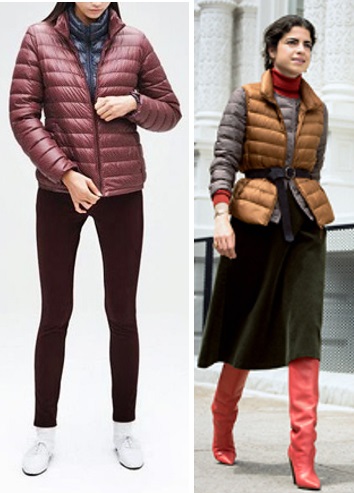 And here are more examples of layers in different variations.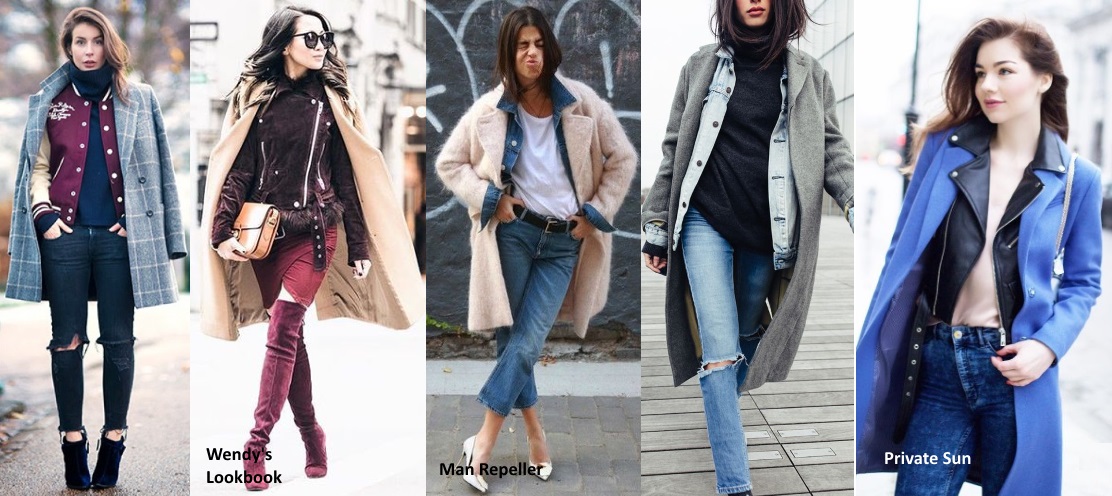 A couple of my pictures in bad quality as usual ;D
T-shirt + cardigan that has a biker jacket shape + coat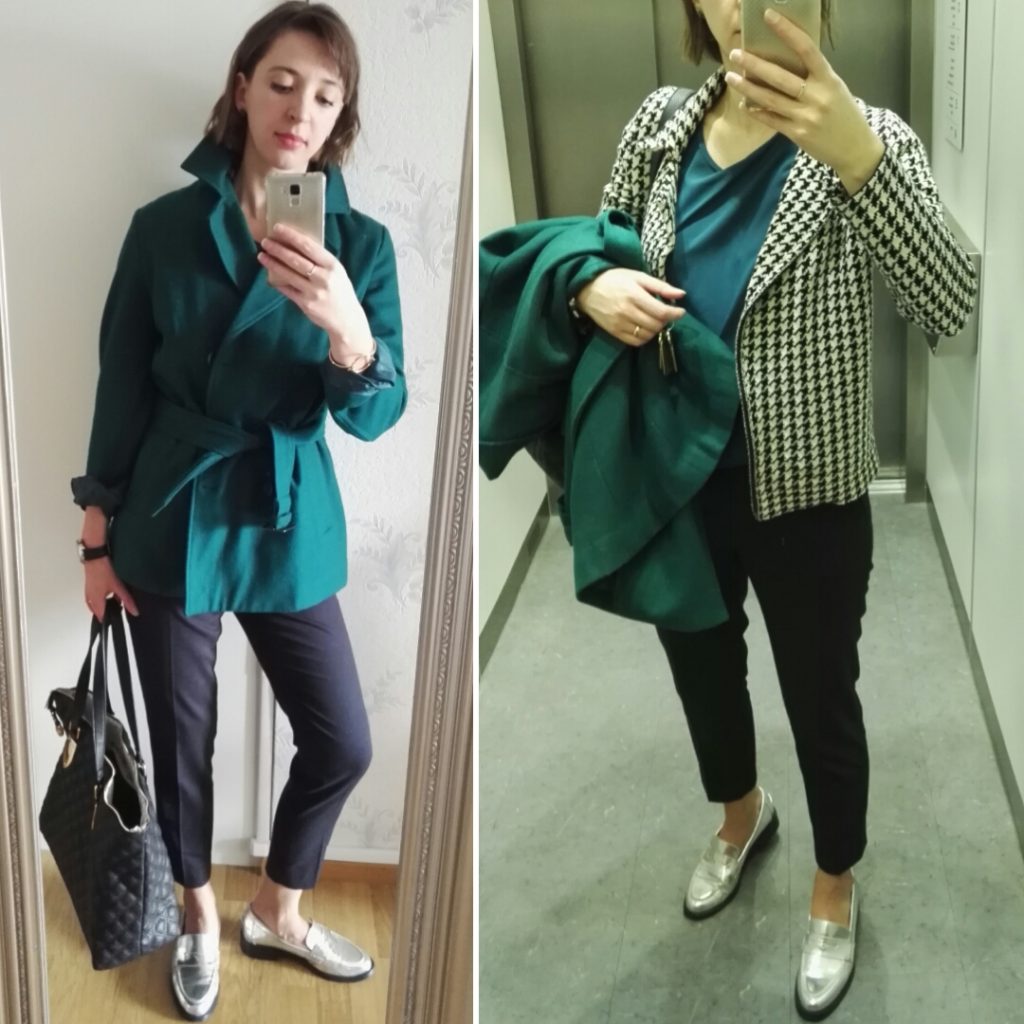 Shirt + bomber jacket + light down jacket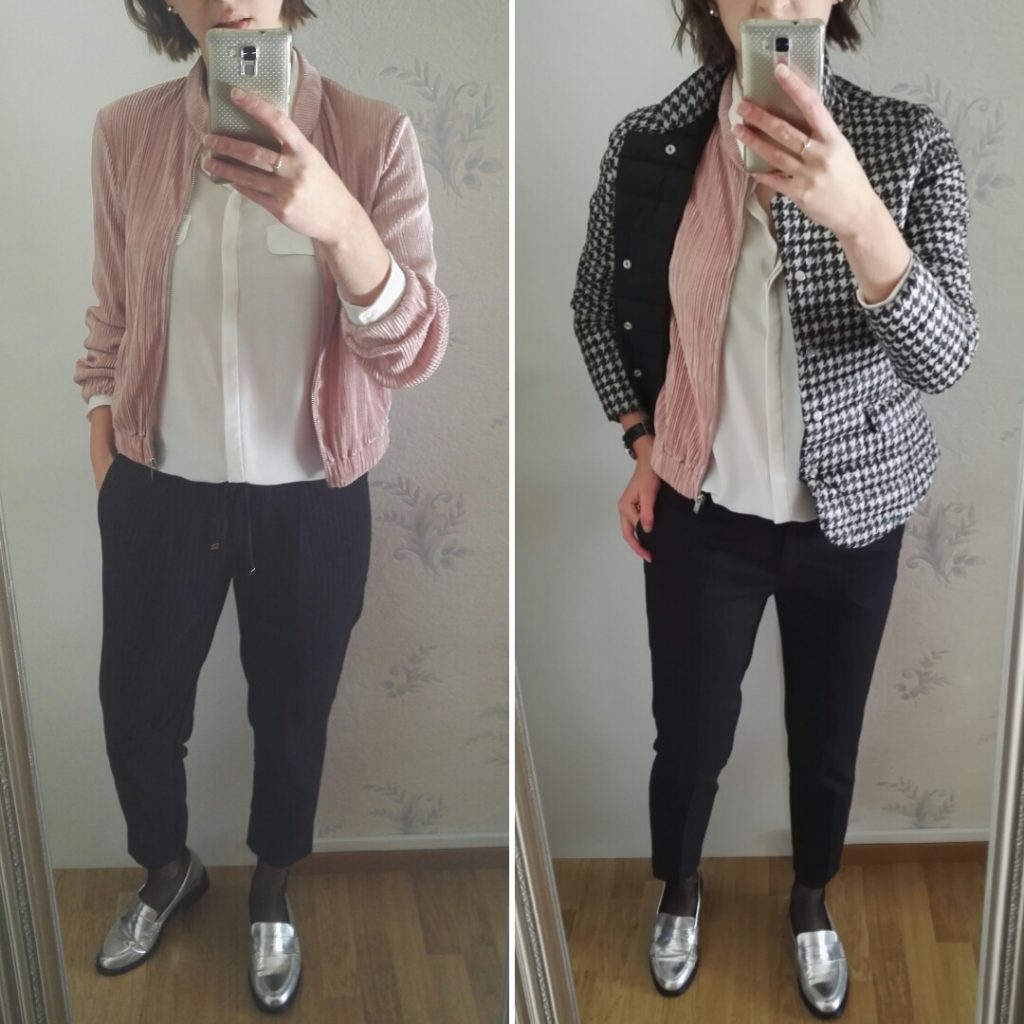 T-shirt + thick sweater + light down jacket + coat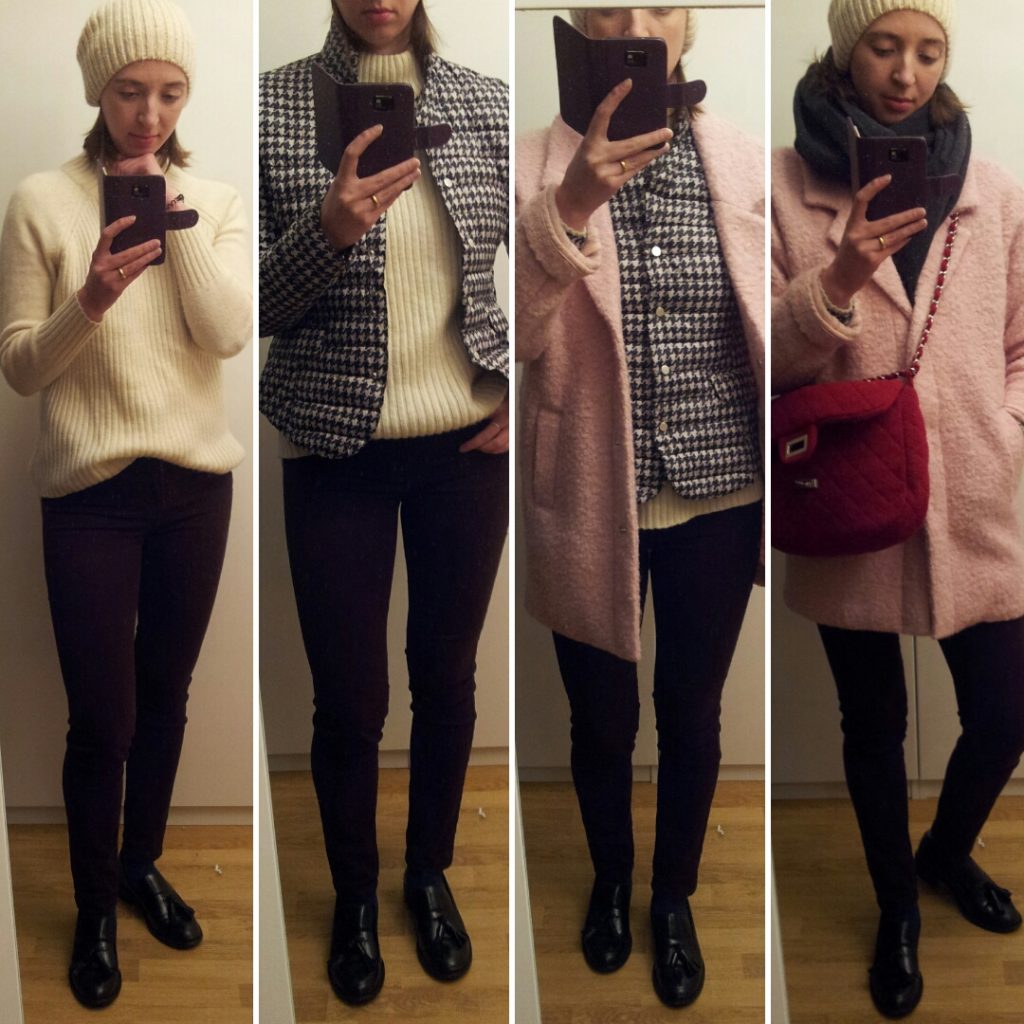 That was all for the moment. :)
Want to try any of these ideas or do you prefer one warm winter jacket? ;)