Jeans have become a uniform for the most of us. But if you feel bored with your regular jeans I've collected a few alternatives that you can add to your wardrobe for more variety.
This decade jeans have a medium or a high rise. The length can be any.  The hem can be either regular, rolled up or raw cut.
Let's see what we have here:
Skinnies are still with us and aren't going to go anywhere.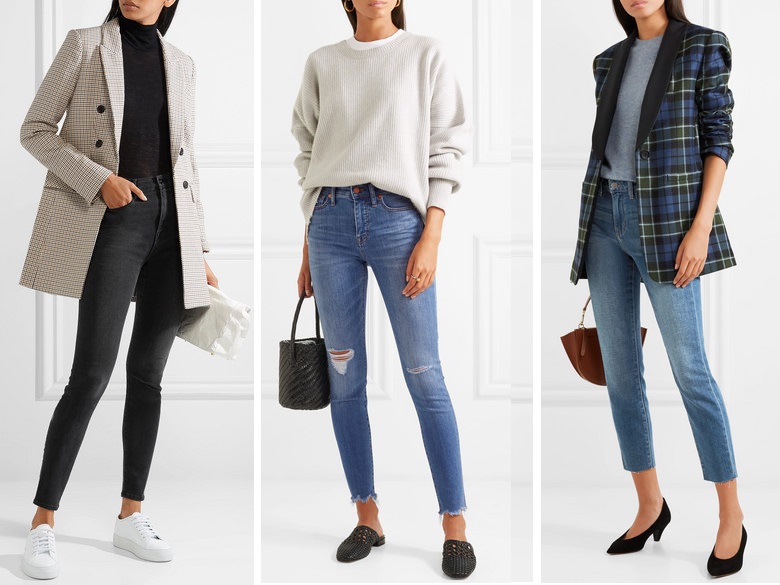 As well as straight leg jeans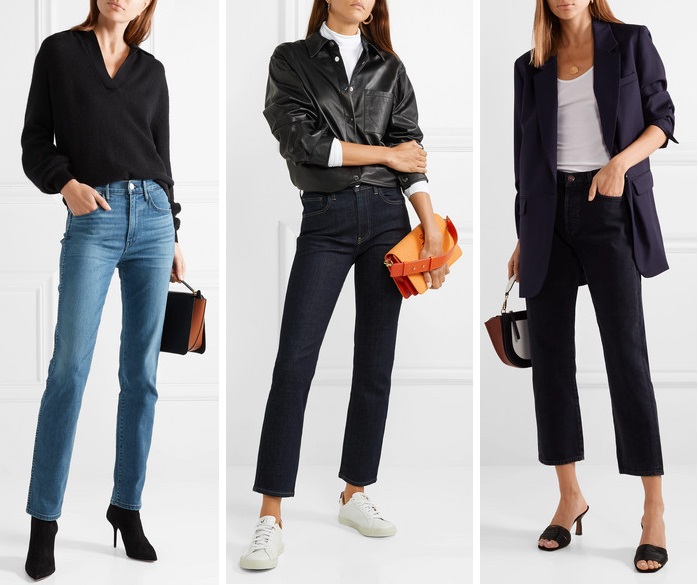 Flared jeans are also here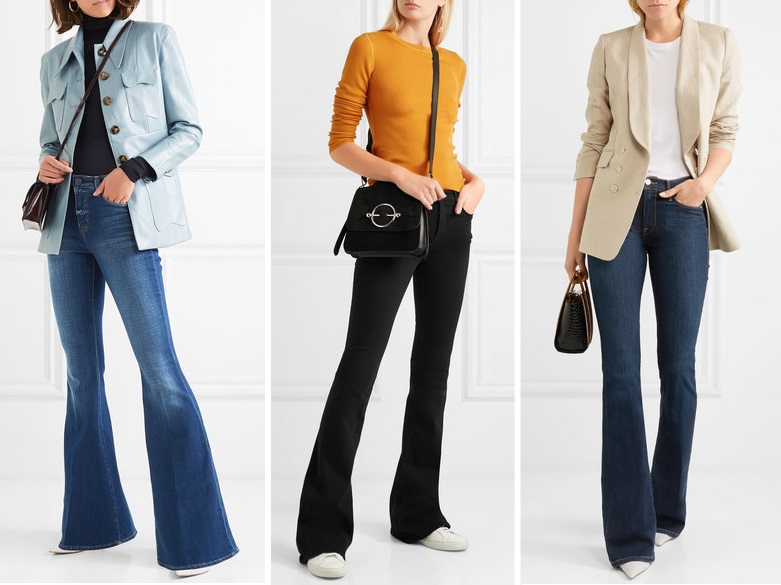 If regular jeans are too simple for you, you can try something like this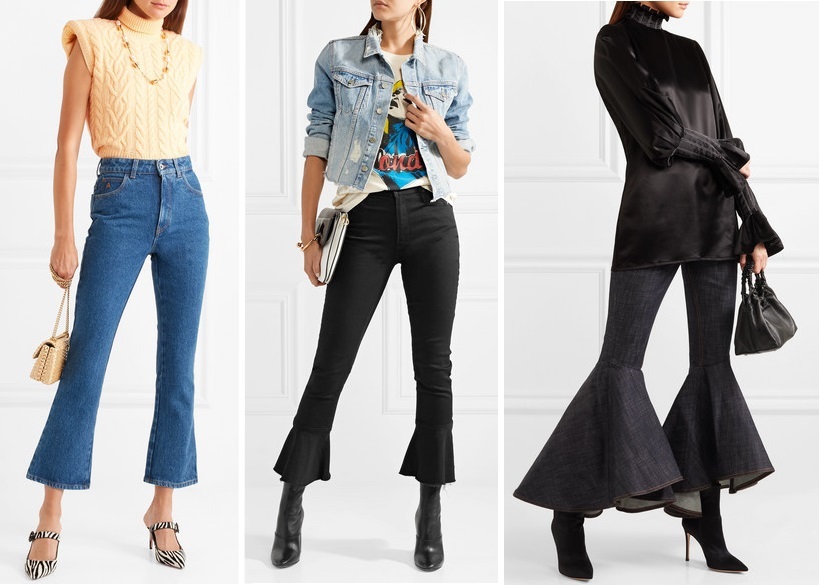 A relatively new alternative – jeans with split cuffs. They are going to become even more popular soon. Victoria Beckham showed them in her spring-summer 2019 collection.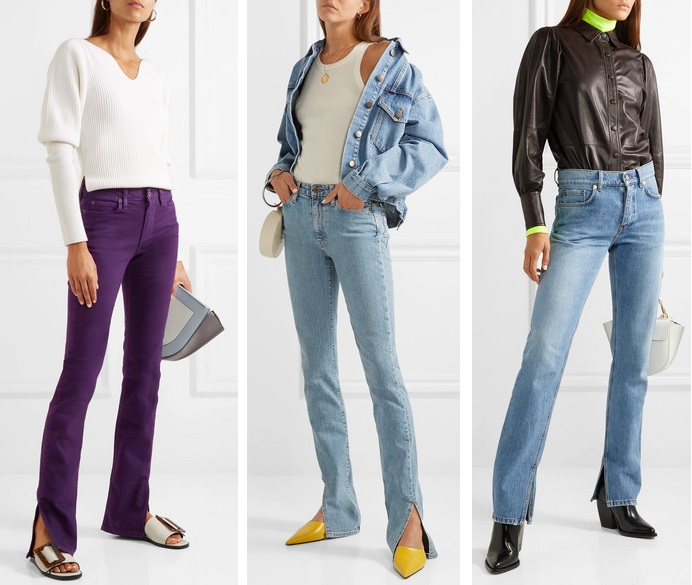 If you prefer a looser fit here is something that may interest you:
For example, wide leg jeans in full length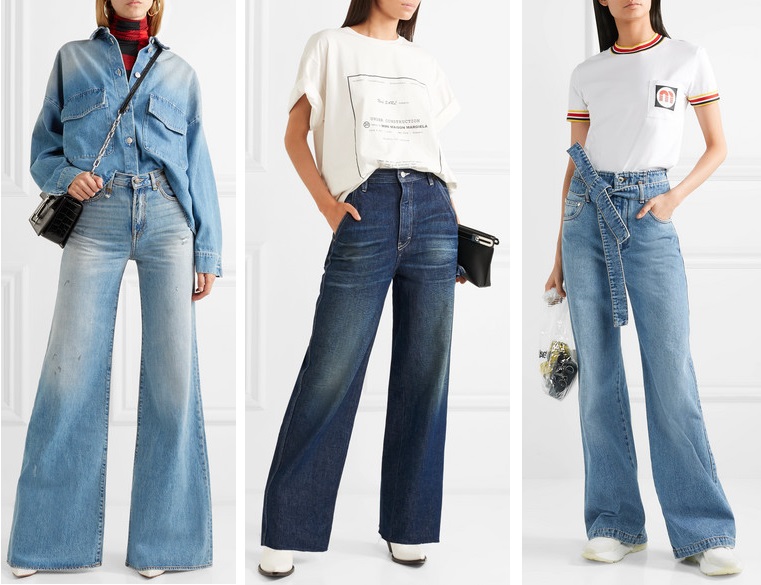 Or wide cropped jeans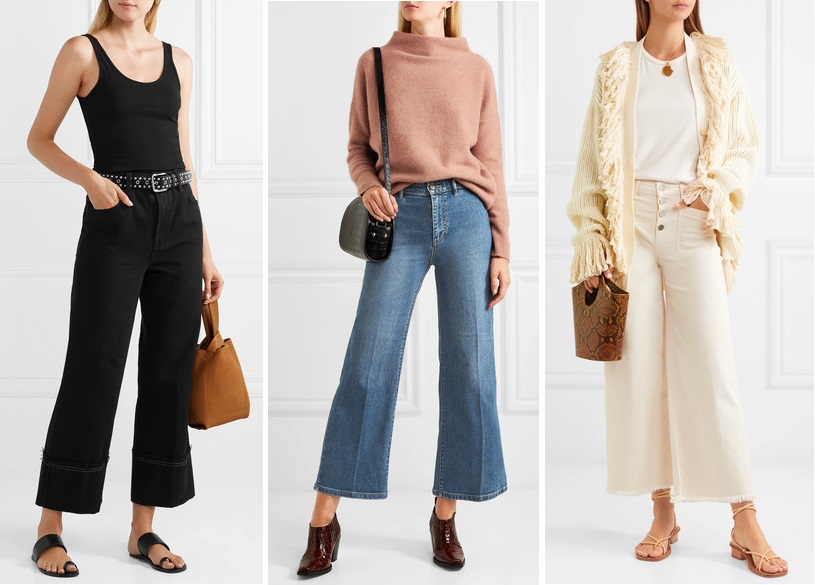 Or denim culottes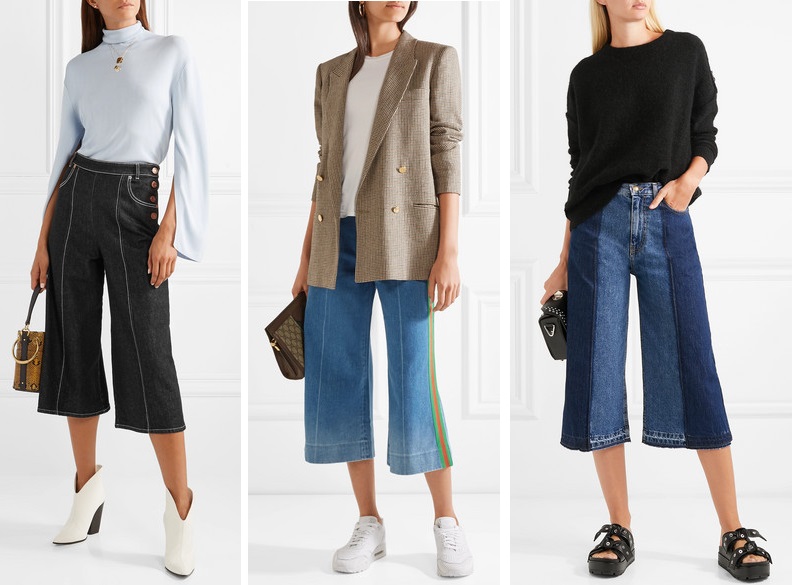 Or simply a pair of jeans with a looser fit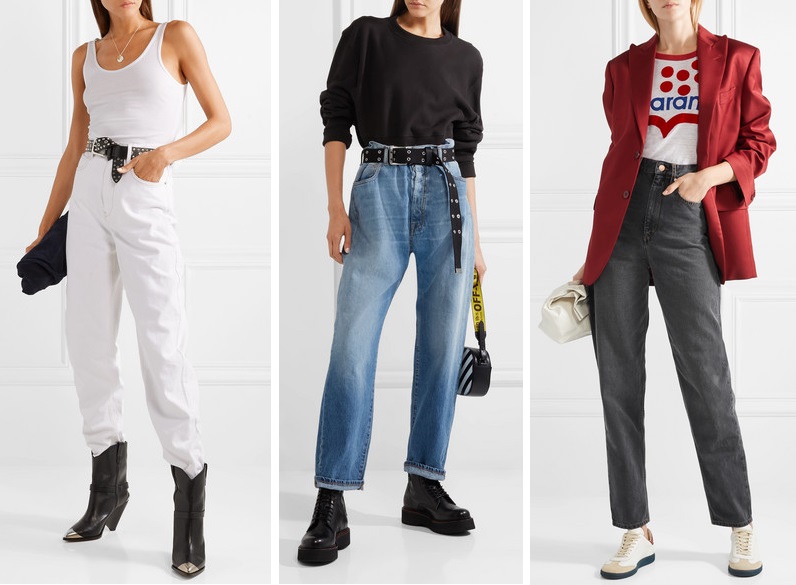 All pictures are from Net-a-porter.com
With such variety, anyone can find a pair (or a few) of their perfect jeans. Make sure you try different models from time to time in order not to get stuck in the style rut.
Which do you wear most and which would you like to try? ;)