Dated, Modern and Timeless Base Wardrobe
As you now know, a base wardrobe is a set of items that:
– fit perfectly,
– are plain, simple and easy to combine with each other and every other item in your wardrobe
– you can wear to most of your occasions.
As with any other garments, they can be dated, modern or timeless. Those that are currently modern will most likely look dated in 10 years. The same garments may become modern again in 20-30 years, but there is no guarantee.
If you haven't downloaded my timeless basics wardrobe list yet, you can do it here. After flipping through, it will be much easier to understand what this post is about.
What indicates whether an item is dated?
Fit – snug or loose, length, waistline, proportions. In many cases, you can wear dated items if you restyle them in a modern way.
Shoes, bags and glasses, as well as makeup, hairstyles and ways to combine items are most prone to becoming dated. They can easily reveal the year when they were bought or when a picture was taken.
Let's take a look at some examples.
Dated basics
It isn't easy to find examples of dated basics that are impossible to restyle to make them look modern. If I find better examples, I will add them here.

Below, we have a low waist, a snug fit, and a short blazer. Everything seems too tight and too small. The shoes, bag and glasses are also dated.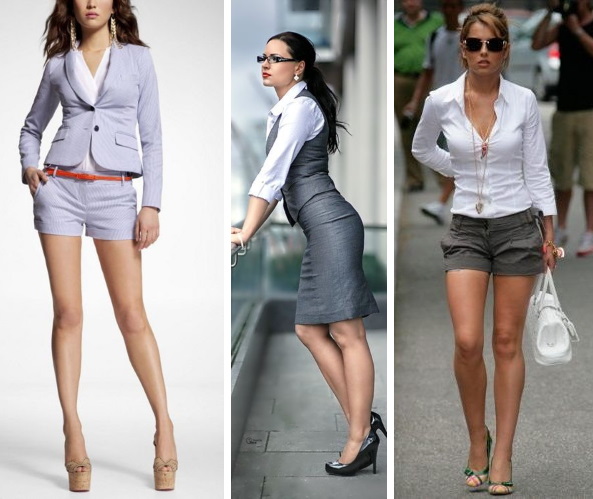 Timeless basics
Fit – not too loose, not too tight, medium high waistline. These items you can keep and wear for decades.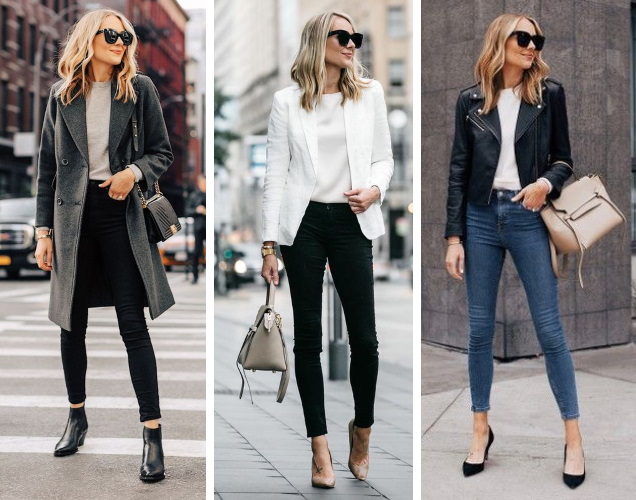 Modern basics
Cropped pants, high waistline, loose oversized fit.
Basics that are modern right now will likely be dated in 5-10 years. We're also at the beginning of a new decade and every decade has its own features, so the preferred fit will probably change in the coming years.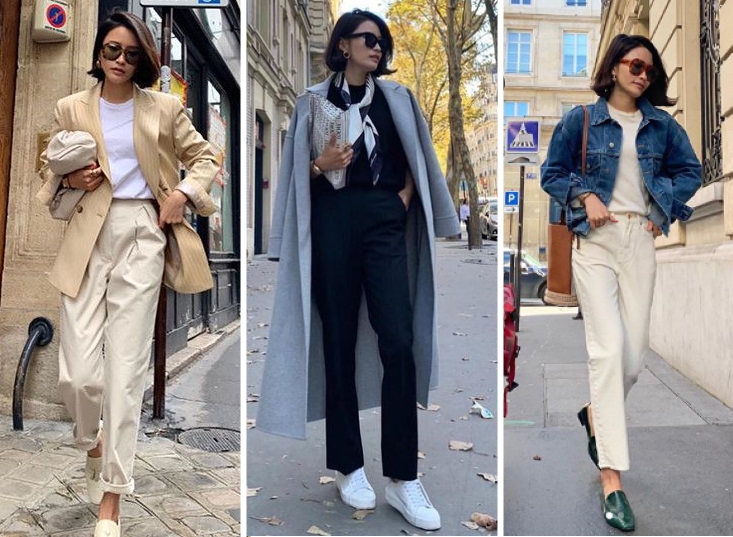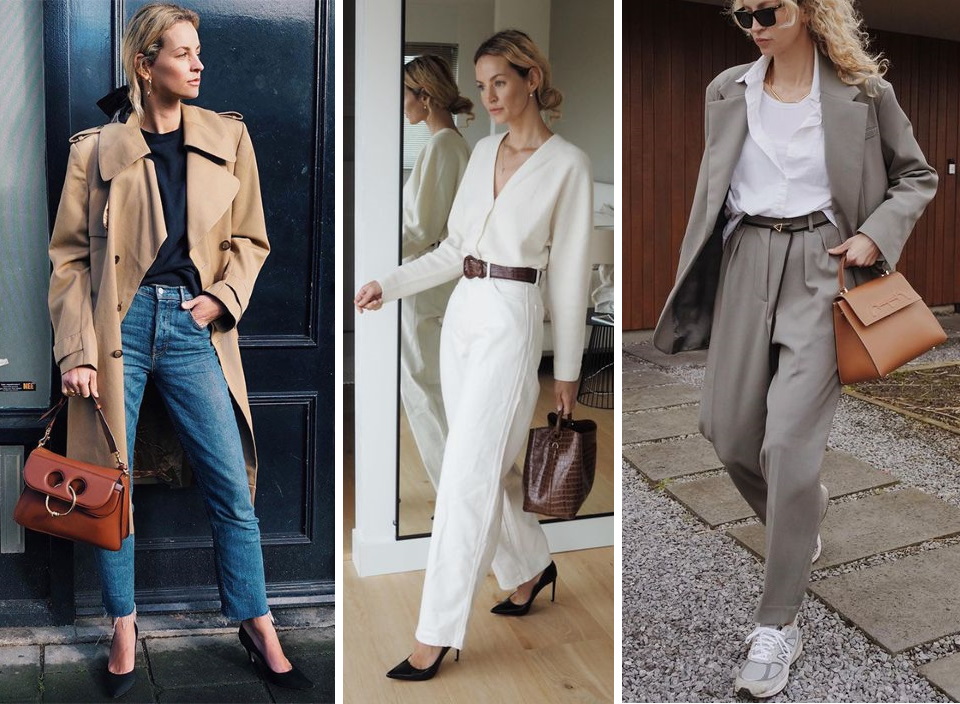 And here are more bloggers who usually mix timeless and modern pieces for your inspiration: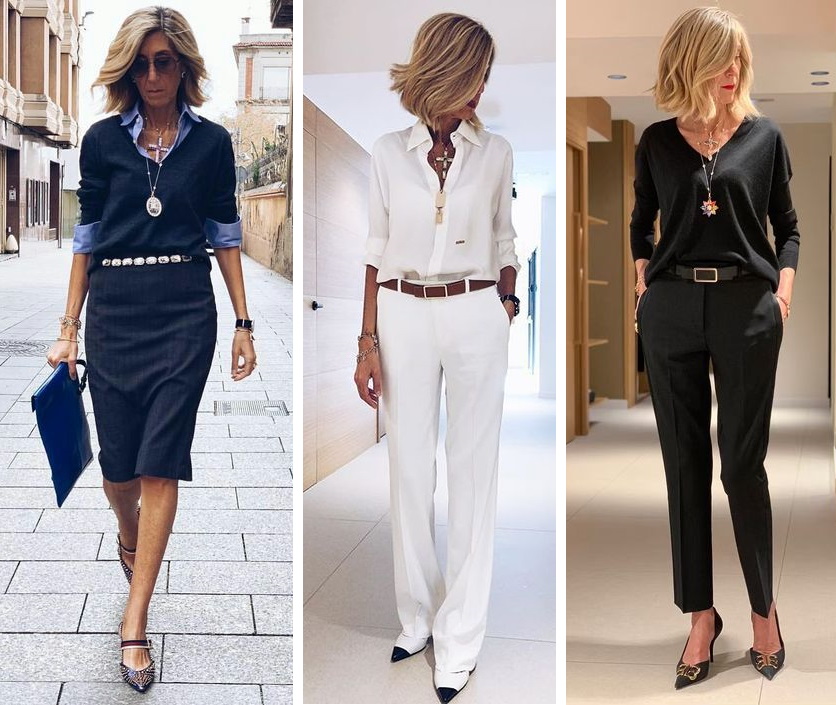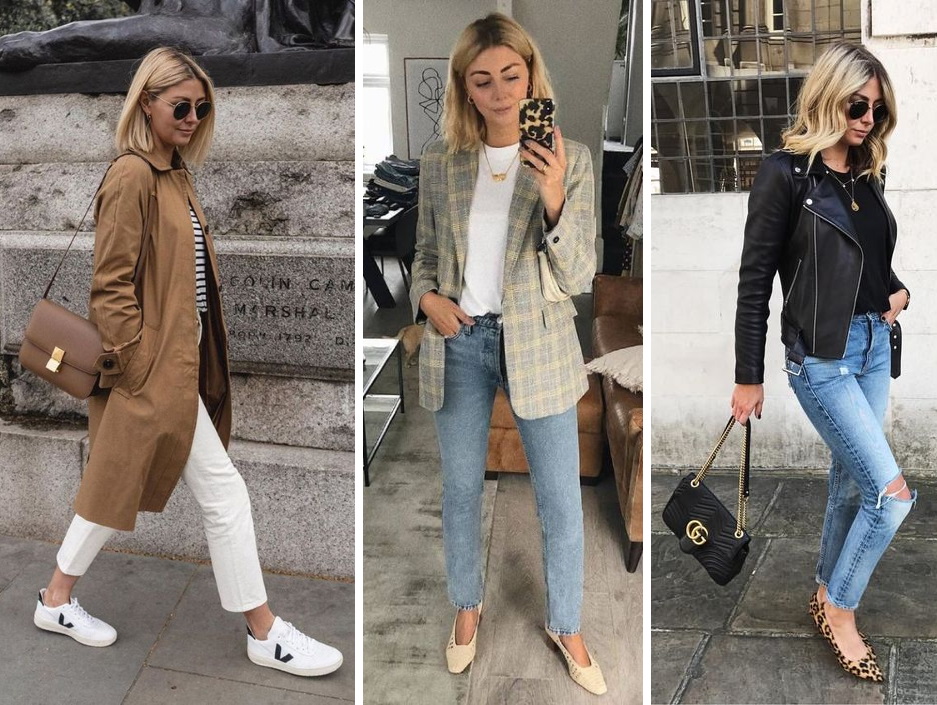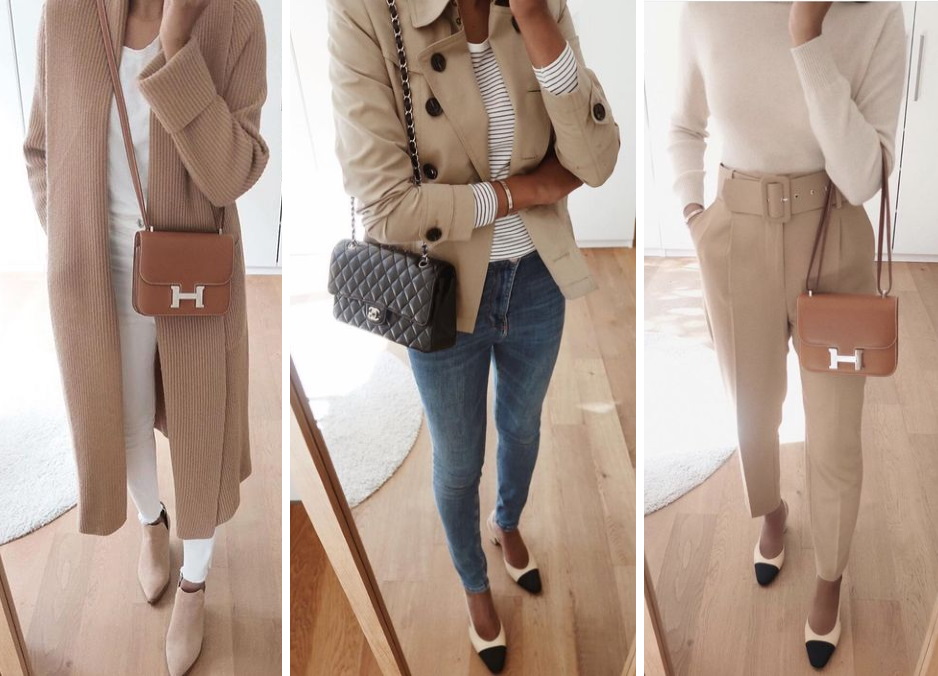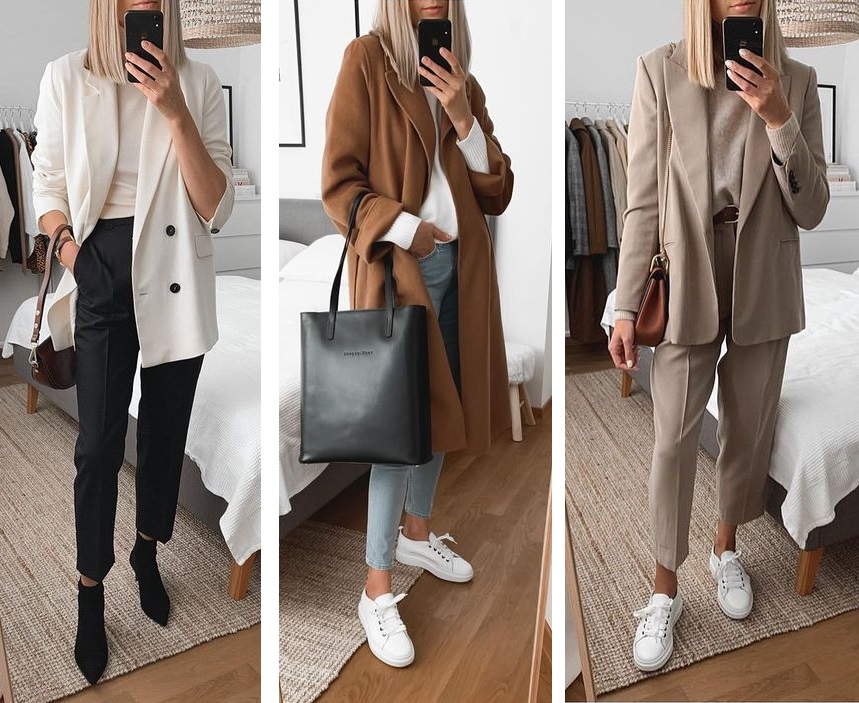 If some of your basics are dated, but you want to keep wearing them, combine them in a modern way. I will be making a series of posts with some examples of how to do this, so stay tuned!