Inspo: Shoes to try this summer
Summer is already right around the corner, so it's time to reassess your shoe wardrobe and maybe add a couple of new pairs.
I chose 3 alternatives that can be worn with everything by everyone and that look good on most feet – sliders, mules and espadrilles.
The first two are trends and they have been around for a few seasons. So if you are "a late adopter" it is really time to try them on and chances are that you are going to like them.
You can wear them with pretty much everything – jeans, shorts, pants, most types of skirts and dresses.
All shoes in this post are from Zara, but you can find similar alternatives in any other store if you like.
We start with espadrilles. The defining characteristic of an espadrille is a sole made of jute rope, while the uppers may vary widely in style and materials.
Espadrilles are casual basic shoes, which mean that they go well together with most of clothes and always stay in fashion.
Shiny materials, velvet, satin, embellishments will dress your outfit up, while coarse materials, such as canvas or suede will make it more casual.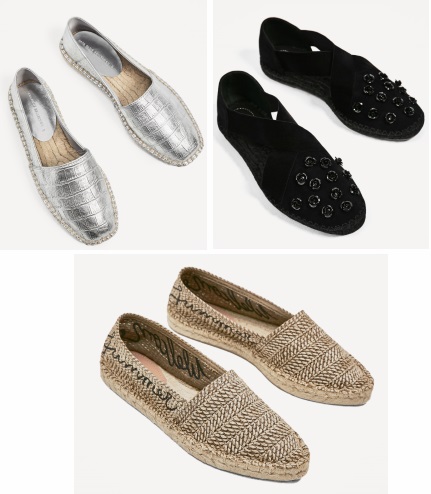 Here are some outfit ideas. For more you can search "espadrilles outfit" on Google Images or Pinterest.
If you like styles with ankle straps, you may be interested to take a look at my post "Choosing shoes with ankle straps".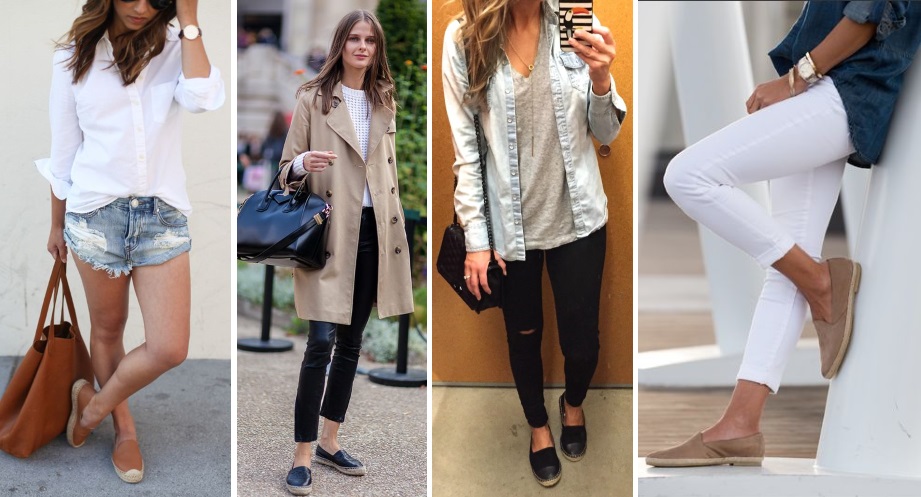 The next summer shoes I recommend you to try are sliders. They are even more casual than espadrilles. Perfect for a beach, picnics, running errands and playgrounds. Sense of humor required ;)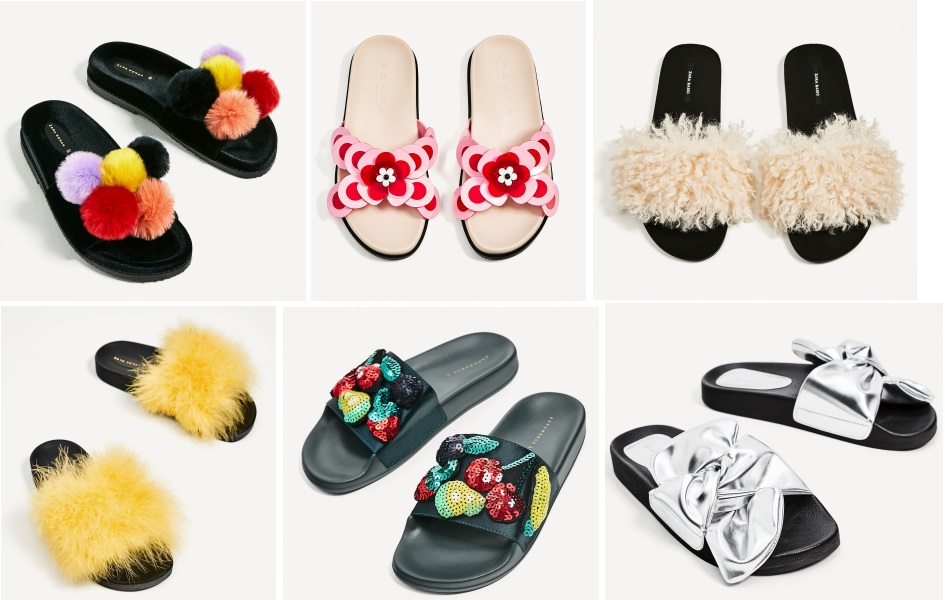 If having so much fun on your feet is not you cup of tea you can choose more formal options. They will also make the most casual outfit look dressier.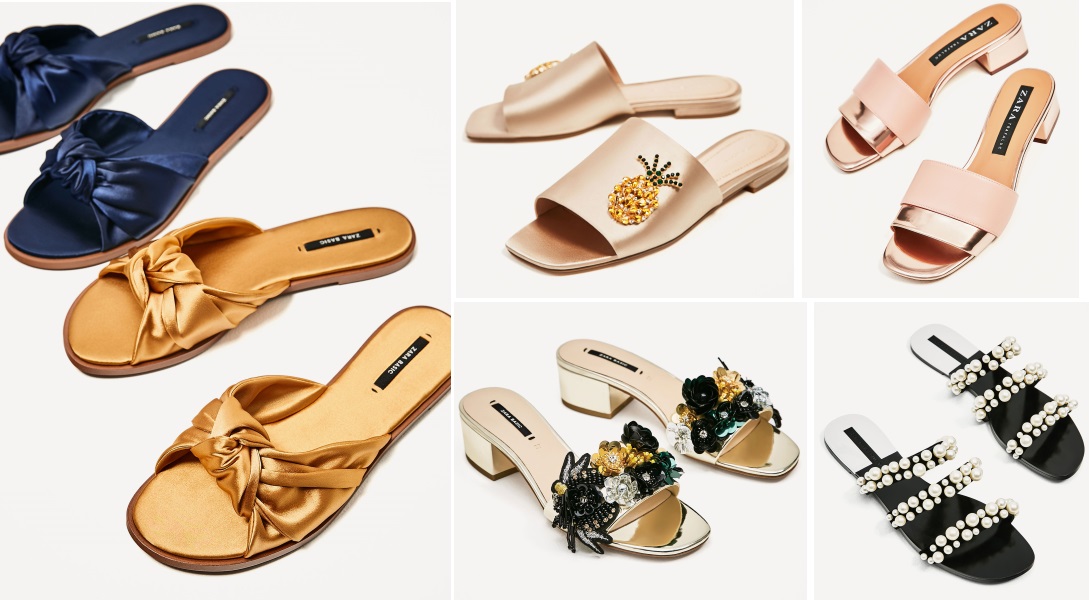 Here are some ideas about how to wear them. For more search for "sliders outfit", "slide in shoes outfit".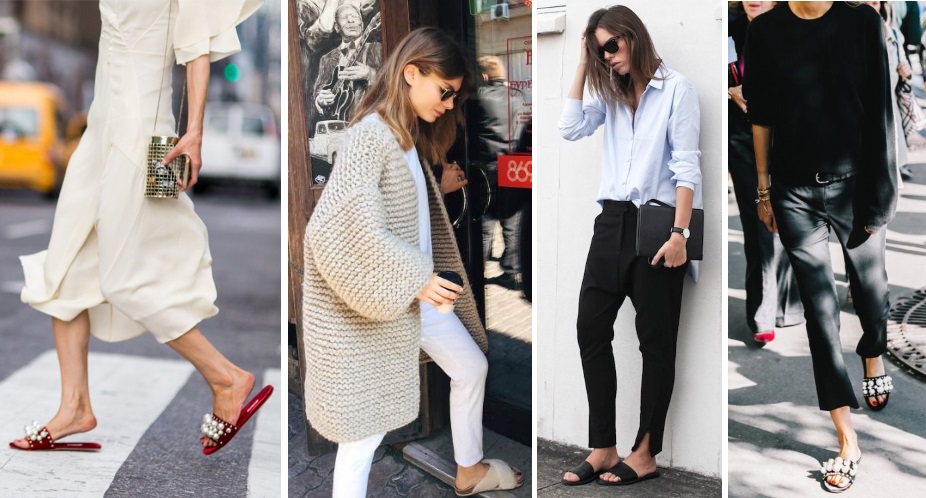 And the last alternative is, so-called mules or backless loafers.
Again they can be worn with most type of clothes and make your outfit look more casual or dressed up depending on fabric and material they are made of.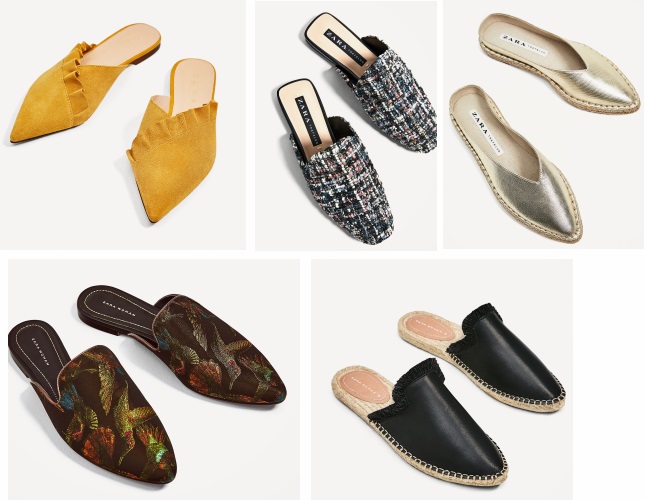 Key words for more ideas – "mules outfit", "backless slides outfit", "backless loafers outfit".

Have you tried any of them yet? Don't wait too long as the sliders and mules are not going to stay forever.