Shoes to wear with almost everything
You probably have already noticed that fashion has come to a state where almost everything is in fashion, which makes the quest of finding the right cut a bit easier. The same applies to shoes. The current fashion decade embraces choices and provides us with greater choices of comfortable and beautiful shoes.
Here are my suggestions of the shoes that are current, comfortable, and can be worn with almost everything – jeans, pants, shorts, dresses, and skirts.
I will begin with the most casual summer shoes – Toms, espadrilles, plimsolls, sneakers and trainers, sandals and flip flops. They are good with most casual outfits and they also work when you need to dress down some of your more dressy items.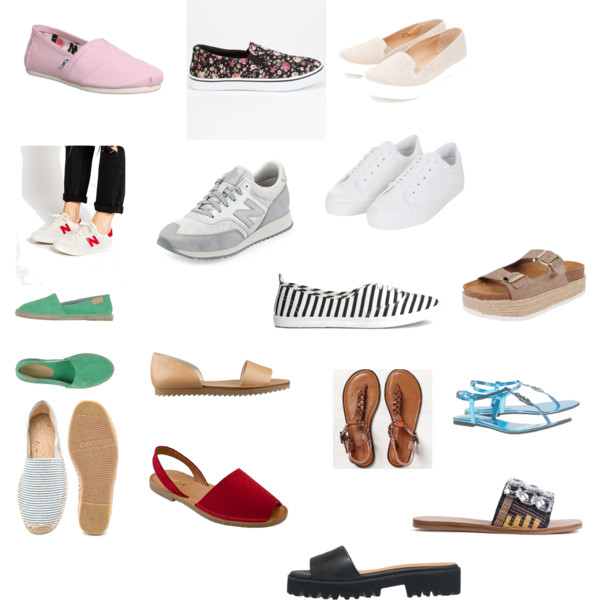 Things to consider here:
Birkenstocks are controversial. To make them work without looking frumpy the rest of your outfit should be as fashionable as you can create in order to show that your Birkenstocks are part of the idea.
If you choose flip flops let them be beautiful – trendy, sparkly, or embellished. Plain rubber flip flops look best near a beach or a swimming pool.
We are moving to the next group of shoes which is more dressy but still comfortable. Since I am talking about comfortable shoes right now I will omit stilettos, which definitely are suited for everything. While living in Europe I broke a couple of stiletto heels when they got stuck in stone-block pavement. Now I only have mid-block heels, wedges, and flats.
So here we have block heels sandals and pumps, ballerinas, sling backs and wedges.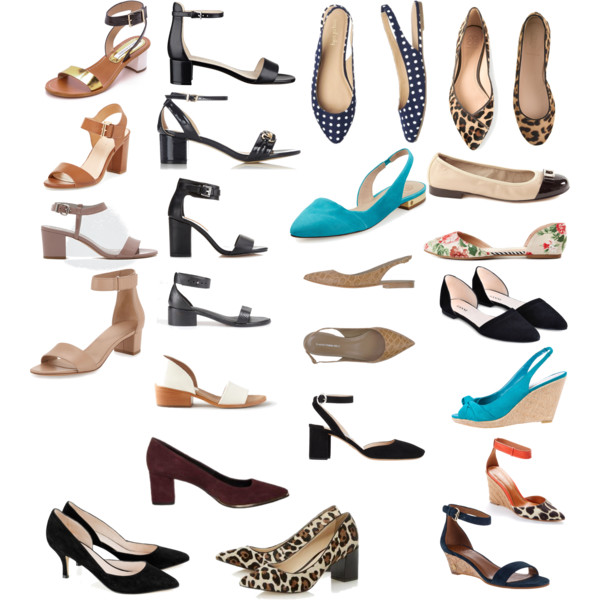 Things to consider:
When choosing strappy sandals you should keep in mind your feet size and bone structure. The bigger and wider your feet are, the wider the straps should be to maintain balance.
Avoid ankle straps if your ankles and calves are wide. Ankle straps can also visually shorten your legs, but this effect diminishes if the straps match with the skin color.
Slightly pointed flats are the most versatile and can be worn even with the whimsical midi-length.
The next group of shoes that is suited for almost everything is loafers. The varieties are almost endless, from more casual and trendy to classic and dramatic. There is not that much to say here except that they are lifesavers.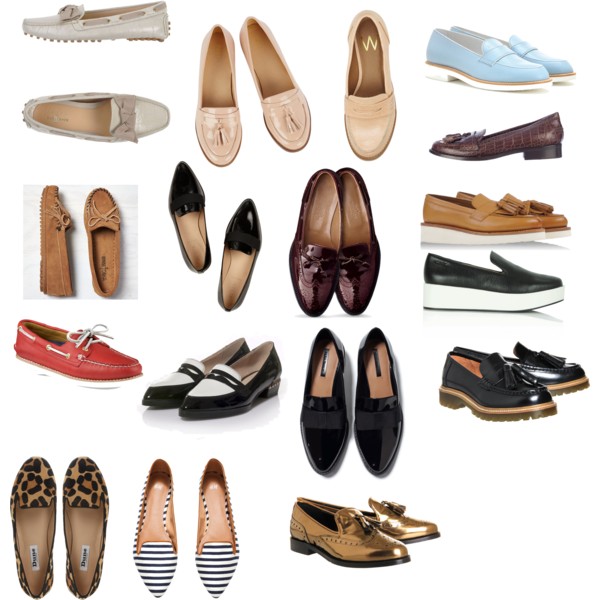 The last group is shoes for the colder periods of the year. Riding boots or Stuart Weitzman's 5050 go with everything. Chelsea boots exist I hundreds of variations so that everyone can find the best model for themselves. The same applies to brogues, oxfords, and monk shoes. All of the above mentioned shoes can be worn as more formal or more casual, while desert boots (right vertical row) are more casual.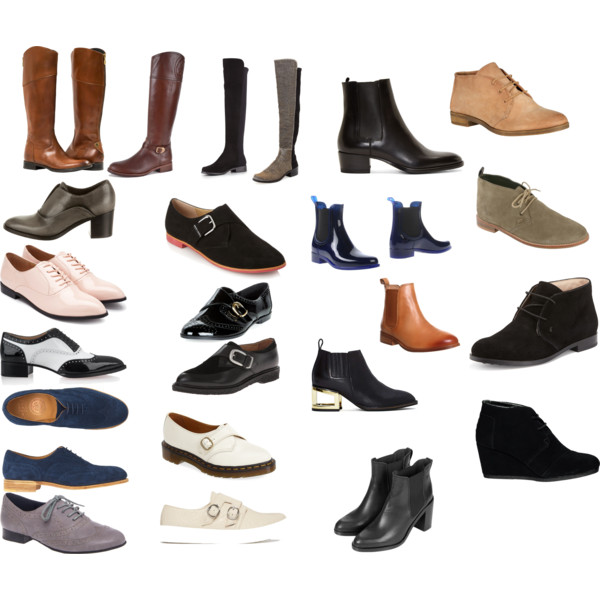 I will not post examples of outfits here because there are thousands of them. If you need some inspiration you can type the name of the shoe you are interested in on Pinterest and add the word "outfit". For example, "Plimsolls outfit", or trainers outfit". To be even more precise – "trainers with a dress". I guess you already had that figured out without me being Captain Obvious :). Having a few pairs of these shoes will, to a certain degree, solve the "nothing to wear" problem. What shoes you should choose depends, of course, on your lifestyle.