Body shapes – Lean column or I
Hi, thanks for stopping by.
I'm currently developing an online course about how to dress your body and I want to make it as useful as possible! If there is something that bothers you when it comes to your body shape and you want the issue addressed, you can vent your frustrations here.
---
We continue our review of body shapes today with a Lean column or I body type. This body type is characterized by narrow shoulders and hips, which are similar in width, small chest or bust, undefined waist, and a flattish bottom. Overall, it could be described as a boyish body shape. Some call it a banana, ruler, or tube body, but I don't really like that kind of classification. I wouldn't feel good if someone asked if I am a banana or a tube.
Celebrities who posses this body shape: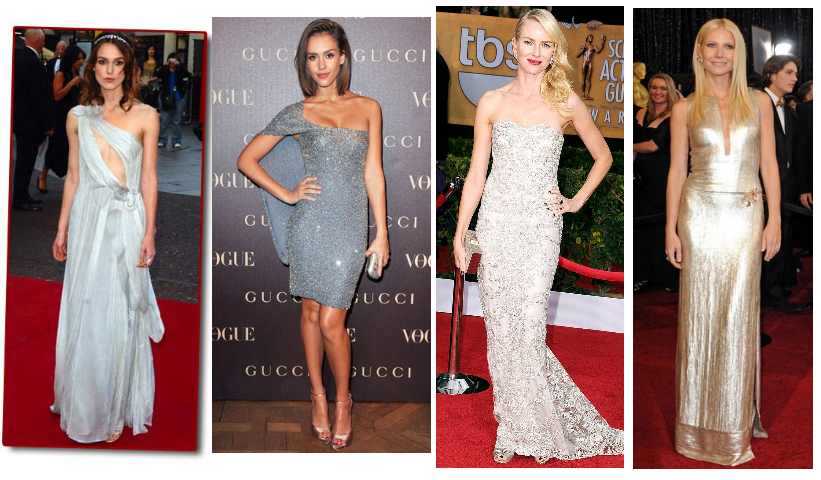 Have you recognized yourself? Lucky you in that case, you can basically experiment with all kinds of fabrics and textures. You can create curves by adding volume to your bust and hips or you can keep it straight. It's actually easier to say what you should avoid than to specify all the cuts you can wear.
Remember that lighter colors, shine, textures and patterns, pockets and details increase the volume, and vice versa, darker solid colors and plain textures reduce the volume. Use this knowledge to create your silhouette.
Check other body types to get inspiration of how to visually enlarge or diminish different parts of your body.
Be careful with:
Tight fitted garments worn as is because they will show off the lack of the waist. If you are ok with that, well, go on. If not, add some layers to those garments to create volume.
A contrast belt worn at the waistline will draw attention to your waist. You can decide if that's a good or a bad thing.
Skirts with pleats at the waist may add volume to this area, but not all of them do. It depends on fabric, on the skirt itself, on the waistband, and on the length of your waist. It's entirely possible to find a good one, but it may take some time. There are other types of skirts you can wear in the meantime.
Avoid the above mentioned things that add volume to your waistline (details, shine, etc. etc.)
Keep in mind that these recommendations are for an average Lean Column. We are all unique with different proportion, colours, style personalities and so on, that need to be considered.
To be honest, I think that this approach to dressing is quite dated.. I described what I do instead in this post:
– How to determine your body shape and proportions.
You may also want to read this post:
– 5 Reasons Why You Don't Need to Know Your Body Shape

If you have any questions, please comment below.
If you need help defining your body shape and finding the right clothes, then a personal online consultation might be interesting for you 👇


---