What to Pack For A Beach Holiday
On June I got the opportunity to keep company to my husband during his business trip to Reunion Island, and while he was working there I had nothing better to do than to spend time on the beach…
That is not my usual type of vacation. Last time I was on a proper beach holiday in 2007 in Egypt, I think. Then I realized that I preferred to spend my vacation in some European Mediterranean cities with culture and a beach nearby, which is usually visited only once or twice, while I invested the rest of the holiday in exploring urban settings.
This time after spending 10 days on the beach, I decided to write down the list of things that I realized I needed so I can use it as a checklist the next time another beach holiday opportunity presents itself.
You are welcome to borrow some ideas, but adjust them to your personal lifestyle and preferences!
As a disclaimer I have to say that I'm a lazy person with pale skin which is easily burnt, so I need to protect it. However, I don't like the hustle with sunscreens (stains on clothes, spreading it all over to find later the burnt spots that I'd missed…) Besides, conventional sunscreen (and cosmetics in general) contain harmful substances for coral reefs and sea life, as well as microplastics (acrylates, nylon, crosspolymer, polyethylene) that pollute oceans and the fish that we then eat.
Anyway, I often find it easier to cover the body with clothes. But I still use sunscreen on my face and on the collar bone area. So the following list is based on these characteristics.
What To Pack For A Beach Holiday
1.Shirt dresses
They are the most versatile – you can pop the collar up to cover your neck, button it up to cover the décolletage, roll the sleeves up or down for more or less coverage, dress it up with shoes and jewelry for a dinner, wear it as a cover-up over shorts and swimsuits… They give you lots of options. I have my old trusty one, but I now realized that it is time for an update, so I'll be getting a couple more!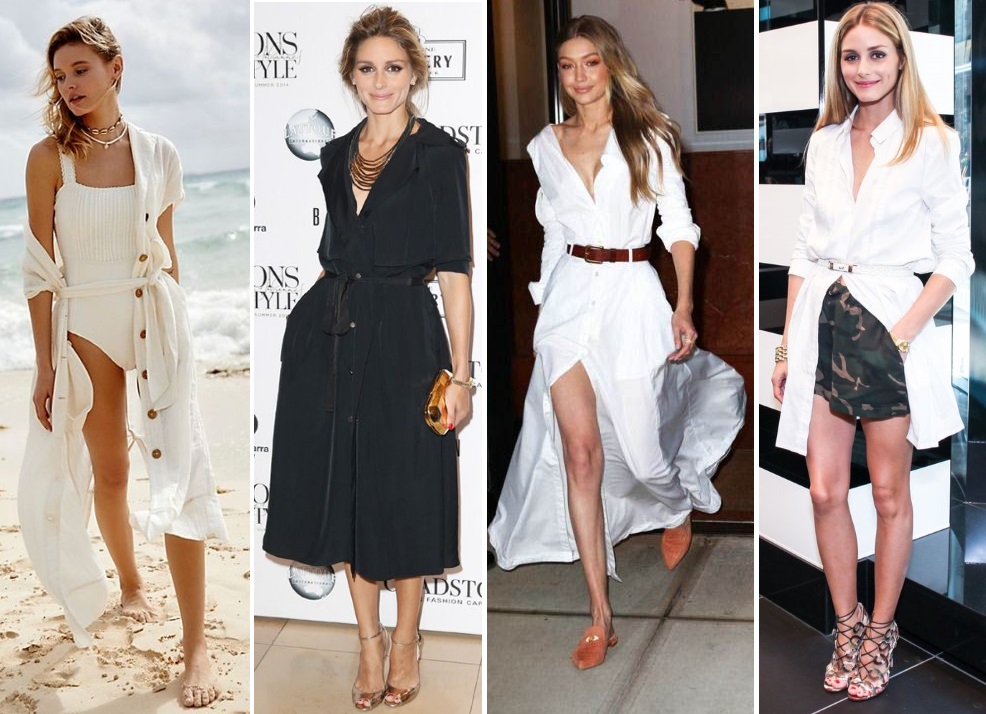 2. Loose button-down shirts
The principle is the same here. This kind of garment gives you coverage and creates a put-together look.
3. Loose Shorts / Skirts / Culottes / Palazzo pants
These are all items that will give you comfort. A loose denim short can also work. When I'm on the beach, I can't think of wearing anything tight!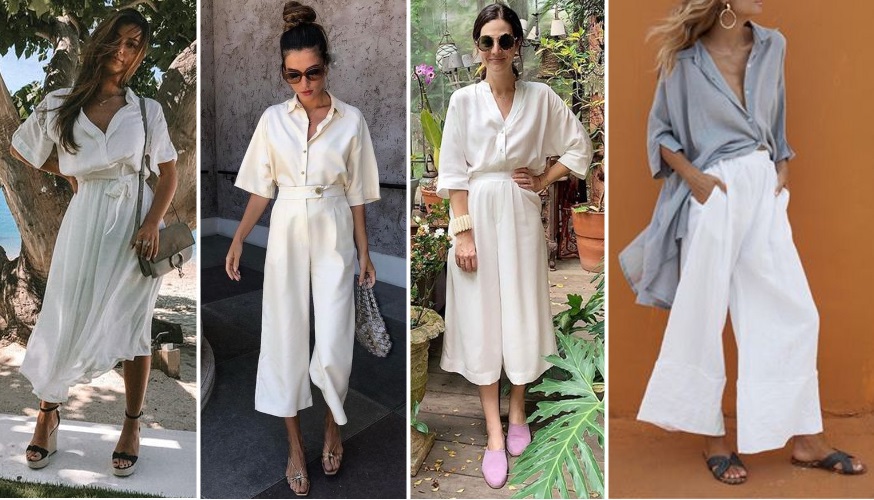 4. Slider shoes
Get a good-looking pair of these practical shoes. They don't require fastening, are easy to wash in the sea and don't collect sand. I'd choose something like these:

You can also opt for those aqua bathing beach shoes that protect feet from pieces of glass, sharp shells or corals, but they are quite ugly.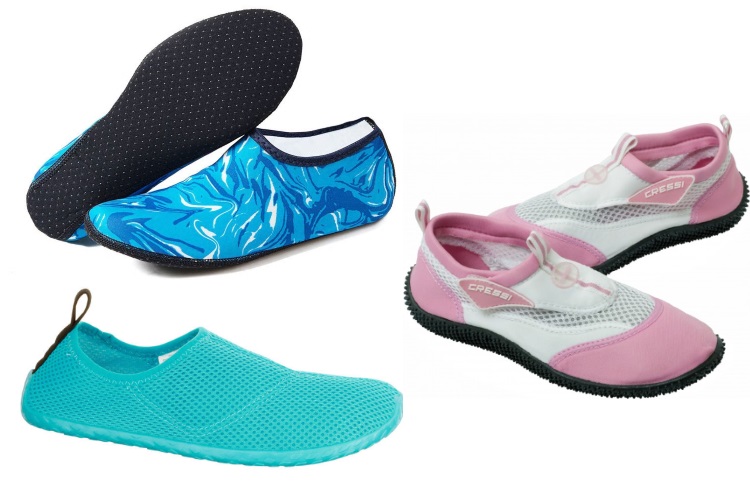 5. Two bikinis or swimsuits
Personally, I prefer suits for more coverage (not only from the sun, but also from the vacation indulgences). Carrying two will help you transition if you go to the beach twice a day, as it usually takes some time for them to dry. Remember to choose those that work for your body.
6. Some sort of headwear
A hat, cap or scarf will be a great addition to your beach bag. The current trend on headbands is also useful for keeping hair away from the face. On the other hand, a cap or a visor are more practical when you lay down, as there is no brim in the back so you can rest your head and get the shadow on the face.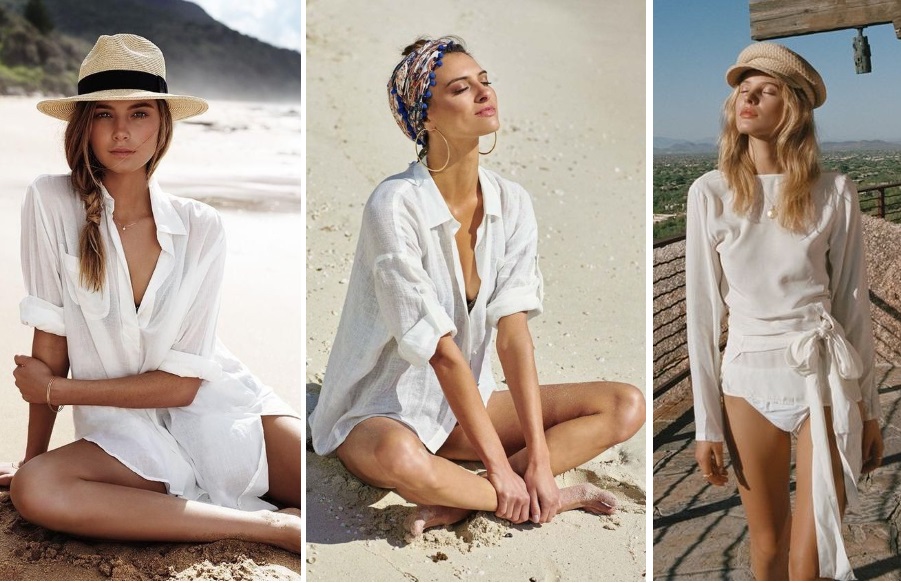 7. Beach bag
I would choose a soft and foldable one with a zipper closure, so it can be used as a handbag while flying.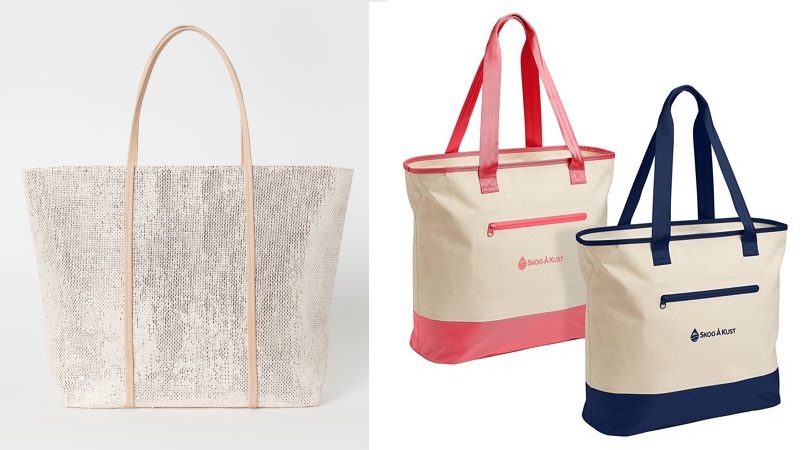 Preferable Fabrics and Colors: 
I recommend opting for light tones as they absorb less heat. Dark colors are also fine if it's not super hot outside. Medium colors usually become very dark in contact with moisture, so every drop of sweat will be visible, while printed fabrics disguise it pretty well. If you don't have this problem you can, of course, choose any other colors.
As far as materials go, I prefer viscose/modal, lyocell, thin cotton and linen. Sometimes loose-cut bottoms in polyester also work. But I try to avoid this fabric for tops, as polyester somehow gets smelly on the underarms and I find it hard to get rid of the smell. You can learn more about different types of fabrics in this post.
What else would you add? What is your favorite type of vacation?
_________________________________________________
If you want your wardrobe planned personally just for you and your lifestyle, check out my Personal Style Development services!
_________________________________________________