Timeless Blue and White Pottery Print
"Blue and white pottery"  – the white background decorated with blue pigment underneath a glaze – covers a wide range of designs in pottery and porcelain. 
This style of pottery decoration is thought to originally be from Iraq but similar styles were used in ancient China as well. Over the years the style spread through Europe where it's still very popular, for example, Gzhel in Russia or Delftware in Holland.

These types of prints and patterns are timeless and modern designers are still using them for inspiration in their work.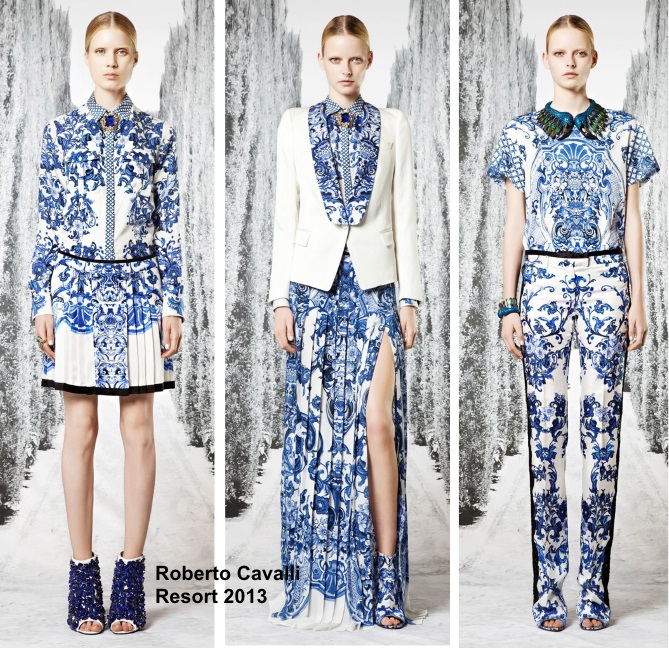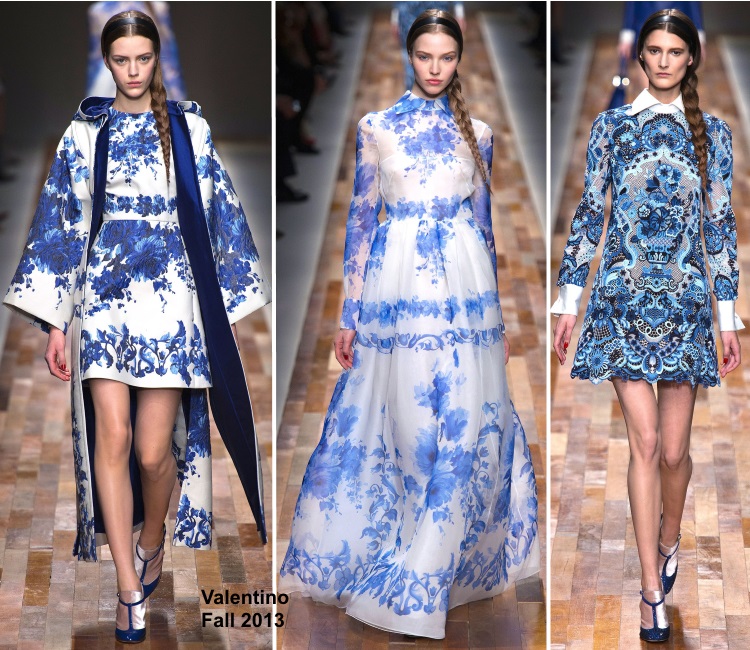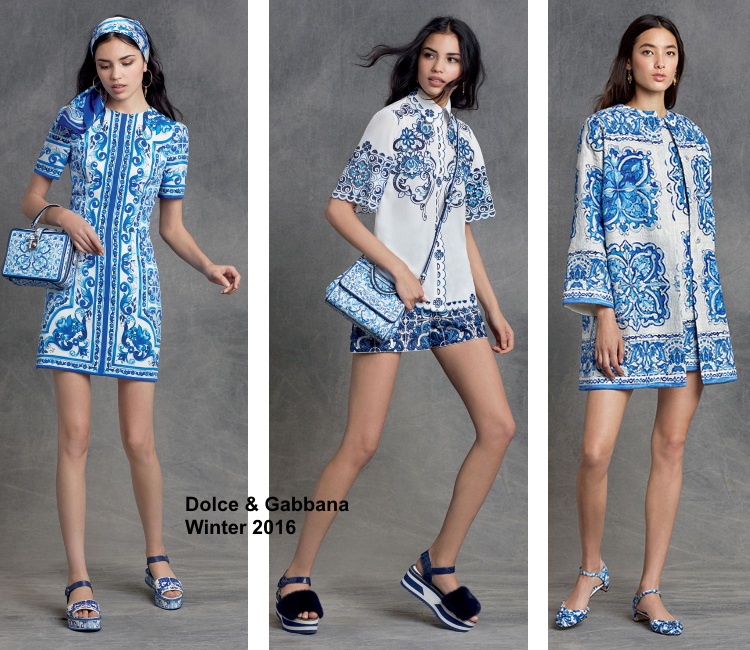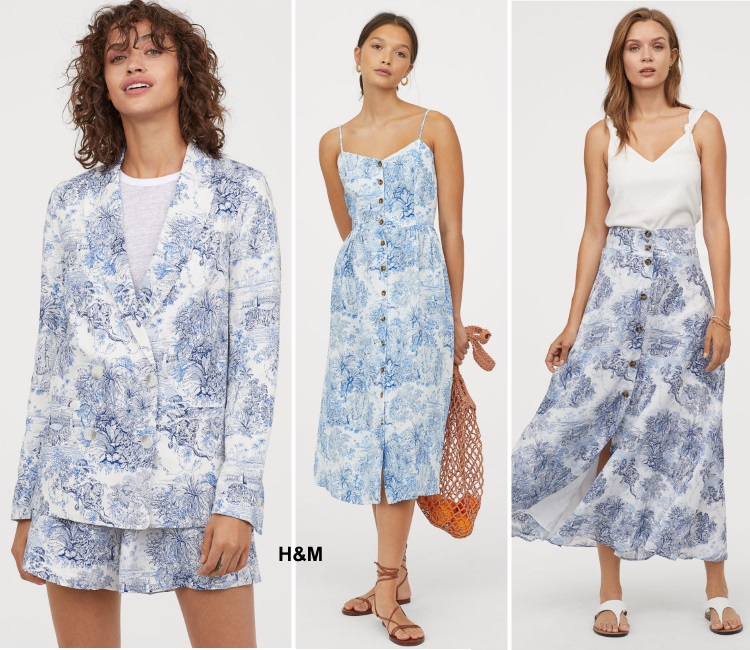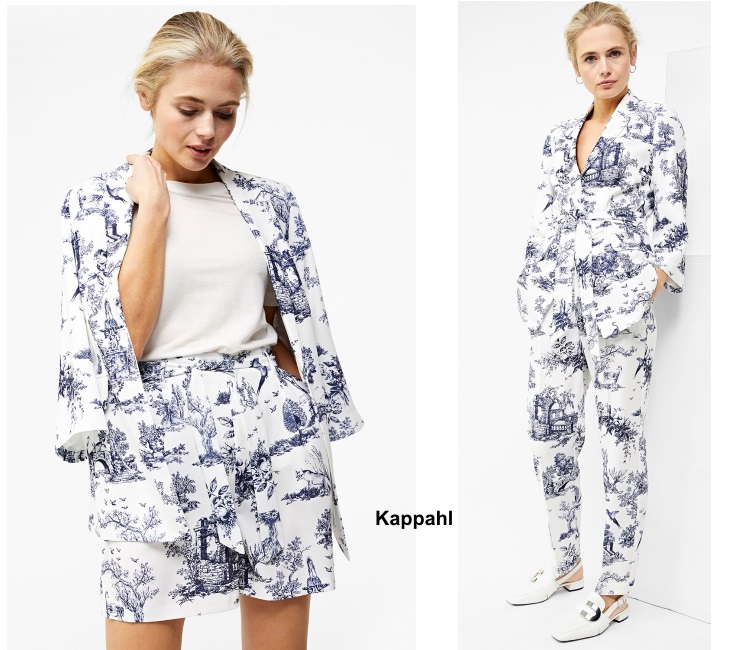 I'm also a fan of the style.  I bought this shirt in Mango 4 or 5 years ago and I still wear it every summer.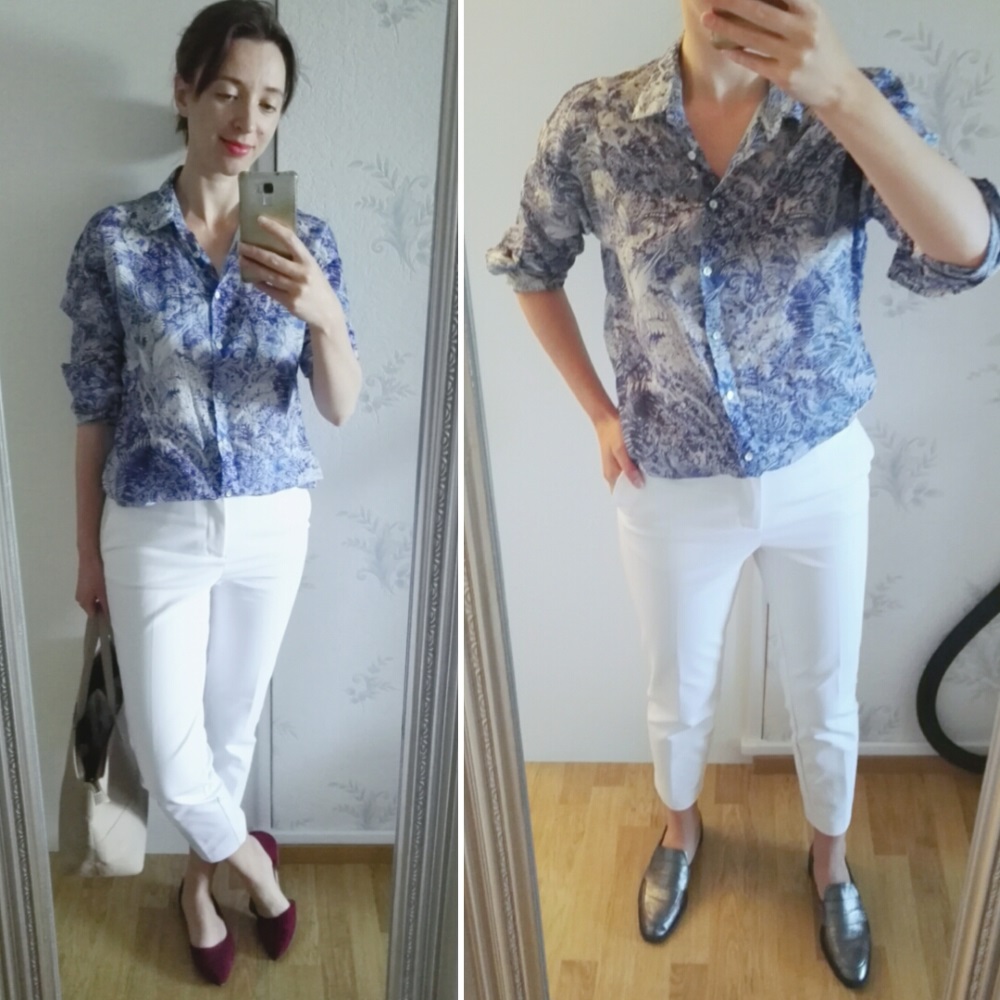 Do you like this kind of pattern on clothing? Or do you think it's better to keep it on pottery and kitchenware? ;)