Optical illusions: Illusion of Filled Space and Illusion of Irradiation
One more portion of optical illusions that we can use to visually adjust our bodies.
Illusion of Irradiation
In this illusion a light area of the visual field looks larger than an otherwise identical dark area. This can be applied to bright colours as well.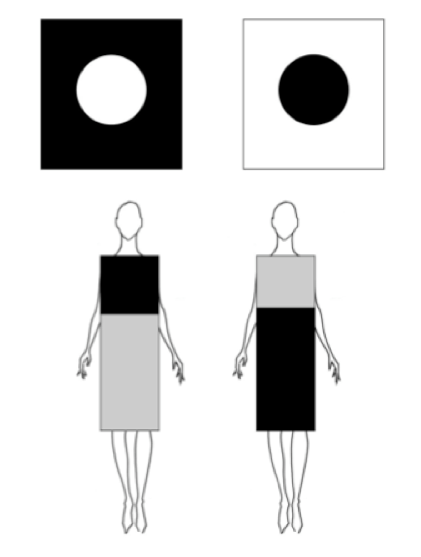 Illusion of Filled Space
Filled spaces look larger than empty ones.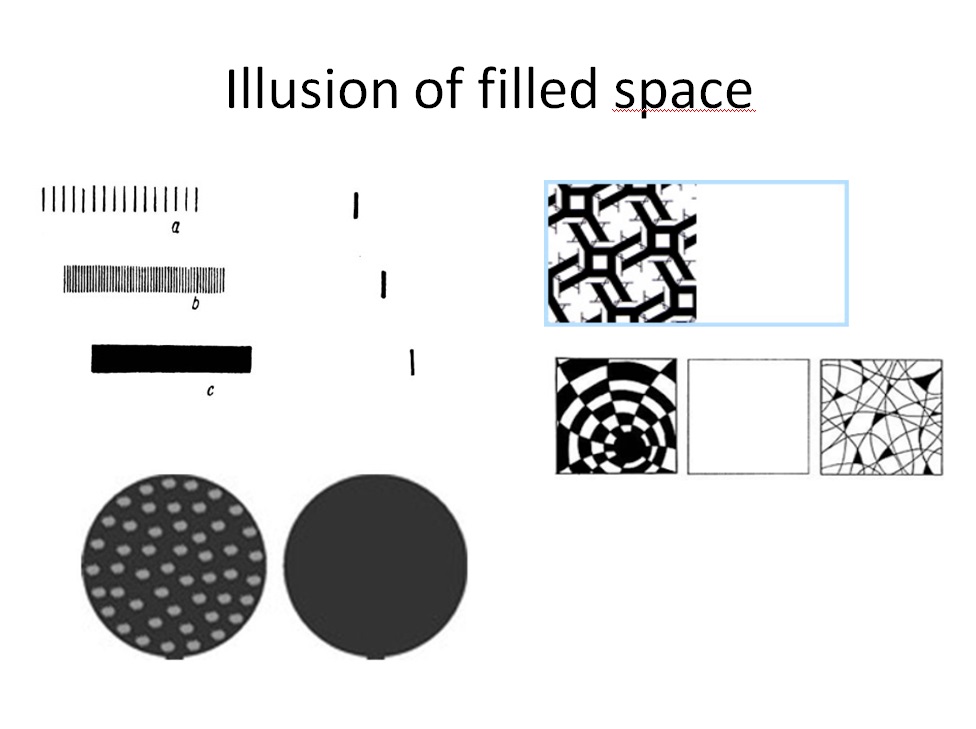 What does this mean when it comes to choosing clothes? If you want to enlarge some areas choose items either with prints or details (pockets, inserts, colourblocks, decorations, appliques and so on) and/or in lighter or brighter colours.  Conversely, choose darker, solid items without details to visually reduce a part of your body.
Fussy prints flit before the eyes and can camouflage, to a certain degree, some part of the body. These prints make it difficult to see what's behind them. It works best with tops in fluid yet substantial fabrics to cover a poochy tummy and bust (no matter what the size). For hips, a flowy skirt will probably work best.   But, as we have just said, prints tend to enlarge, so to restrict this effect we can, for example, wear a solid coloured jacket or cardigan over a printed top.
And again I will use a gorgeous blogger Tanesha from Girlwithcurves.com as an example.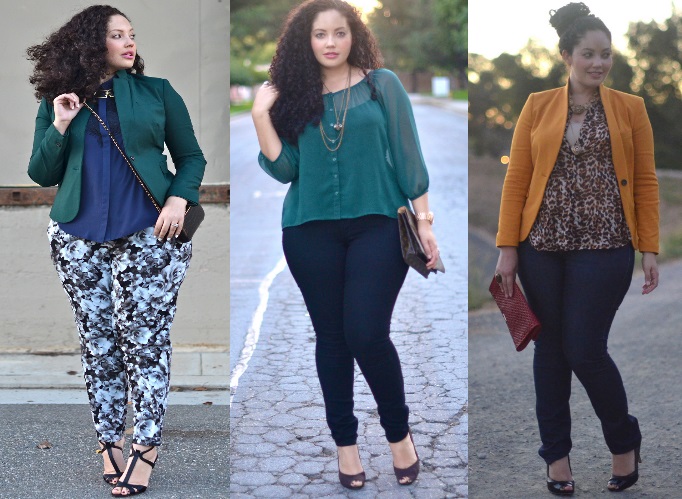 Both prints and light colours draw more attention than solid dark ones. What parts of your body you want to be noticed? :)