9 Ways to Wear a Bomber Jacket
As I mentioned before, bomber jackets are timeless so you can keep and wear them for many years. Especially if they are solid colored and fit neither too loose nor too tight.
I bought this Monki's bomber jacket second-hand for a fraction of the price because of the print. I still love the print, but after about 10 wears I felt like I'm done with it, so it was time to go to someone else's wardrobe.
This jacket is what I call a "spice" – a special item that is easy to remember and easy to get tired of.
Here are 9 ways how I wore it:
Pairing it with jeans and trousers is the easiest choice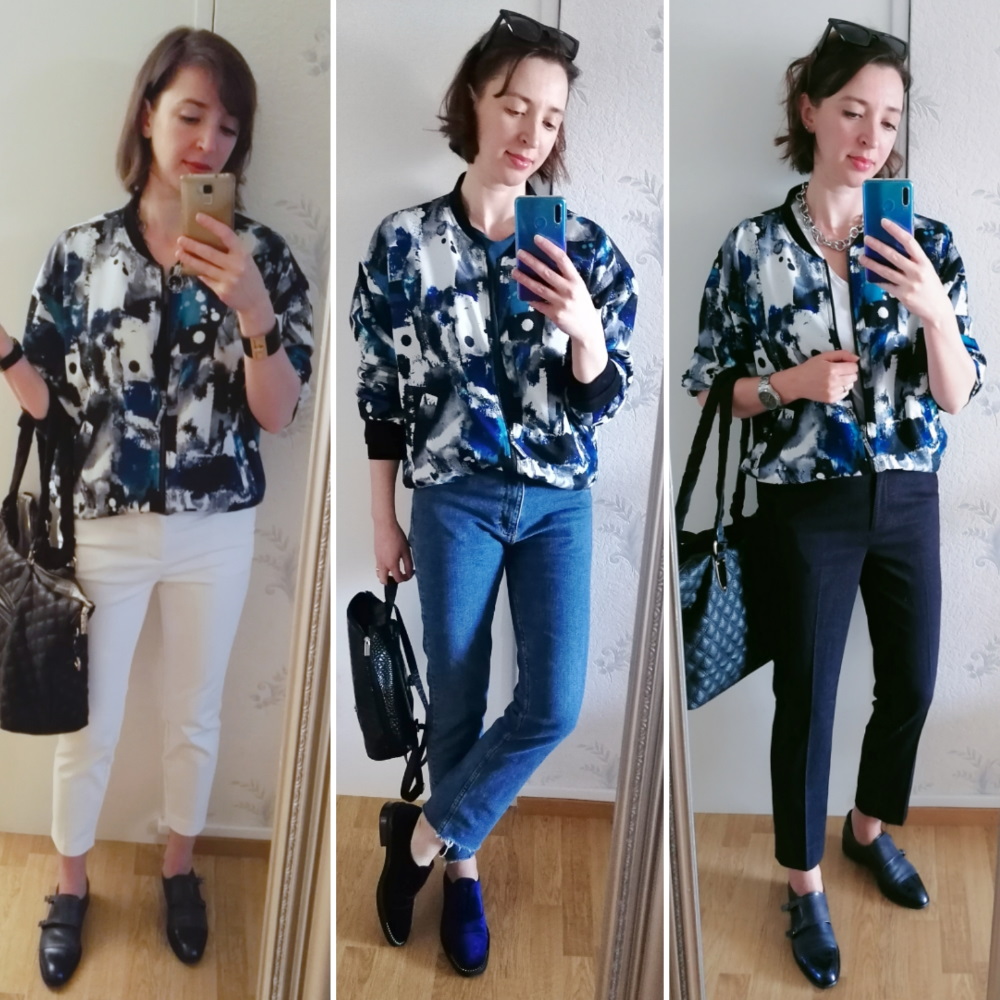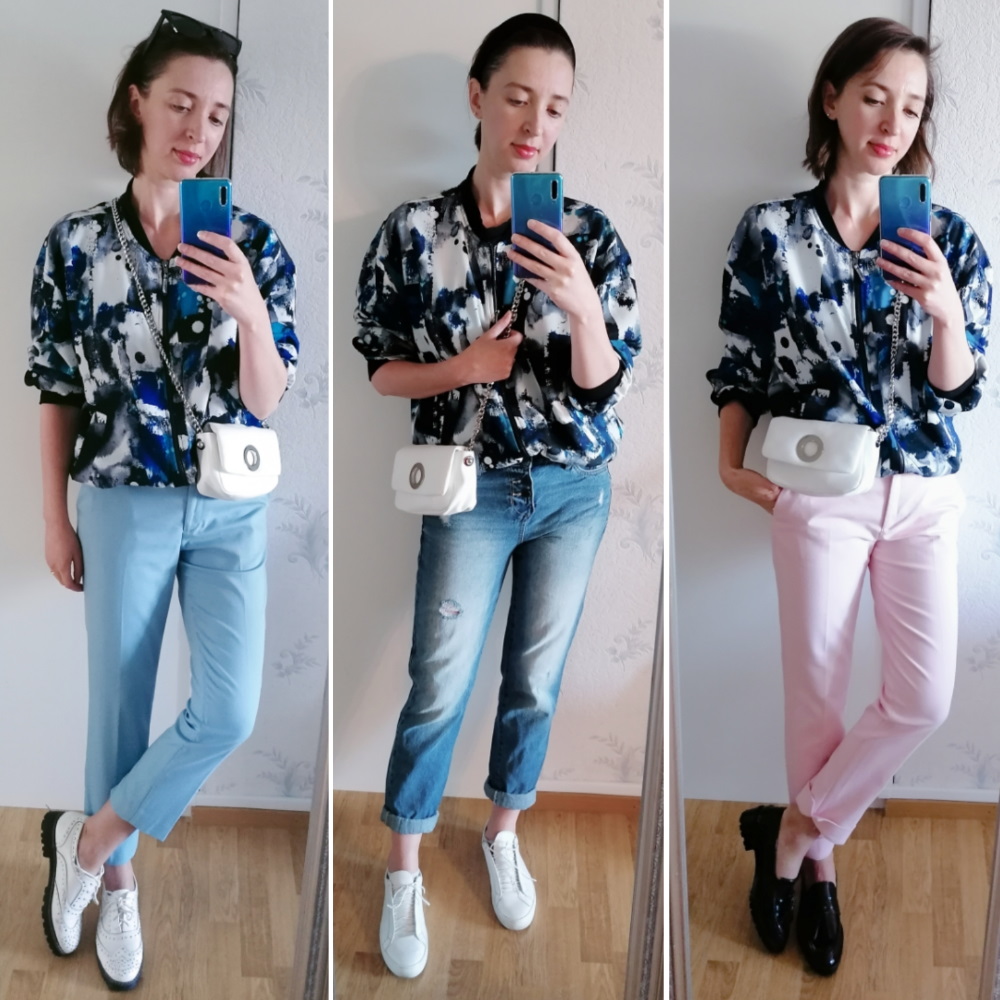 With velvet, denim and pleated skirts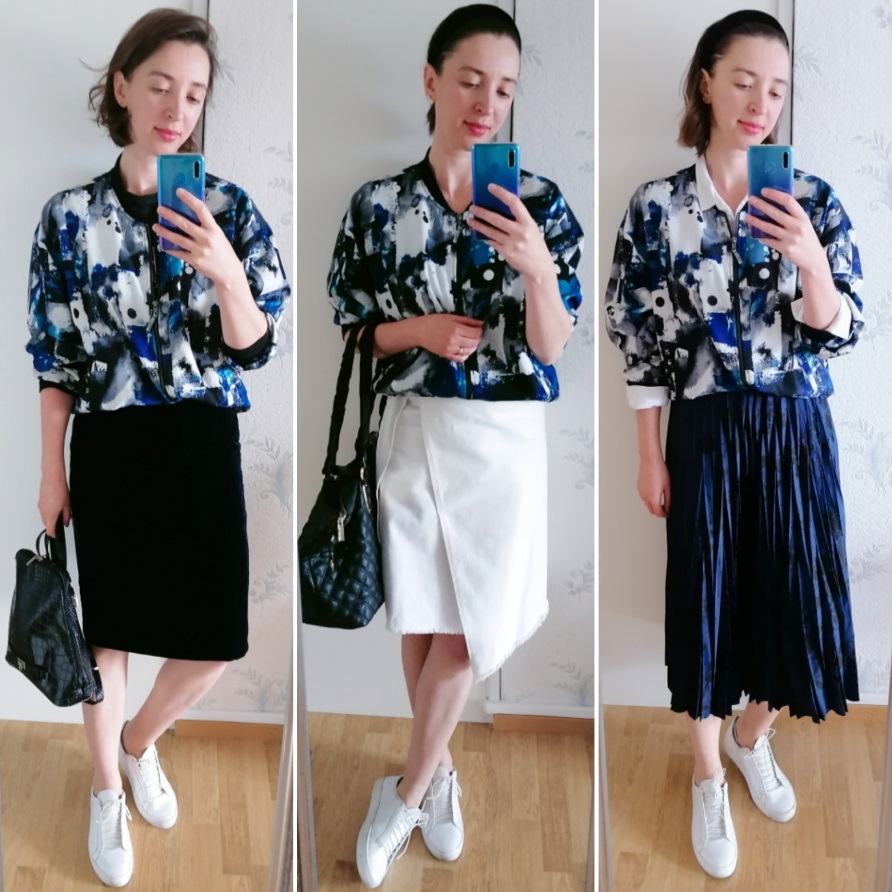 I should have also styled it with some of my dresses before letting it go, but it's too late.
You can find more ideas on how to wear bomber jackets on my Pinterest board here.