10 Ways to Style an Ugly Christmas Sweater
An ugly Christmas sweater can be considered as a not so environmentally friendly purchase if you only wear it a couple of times a year, and especially if you buy a new sweater every year.
To avoid this I suggest you challenge yourself and style your swear in as many ways as possible for the entire December ;)
Here are some ideas. I held on to the traditional Christmas color palette of white, red and green, but you can of course choose any other colors you like.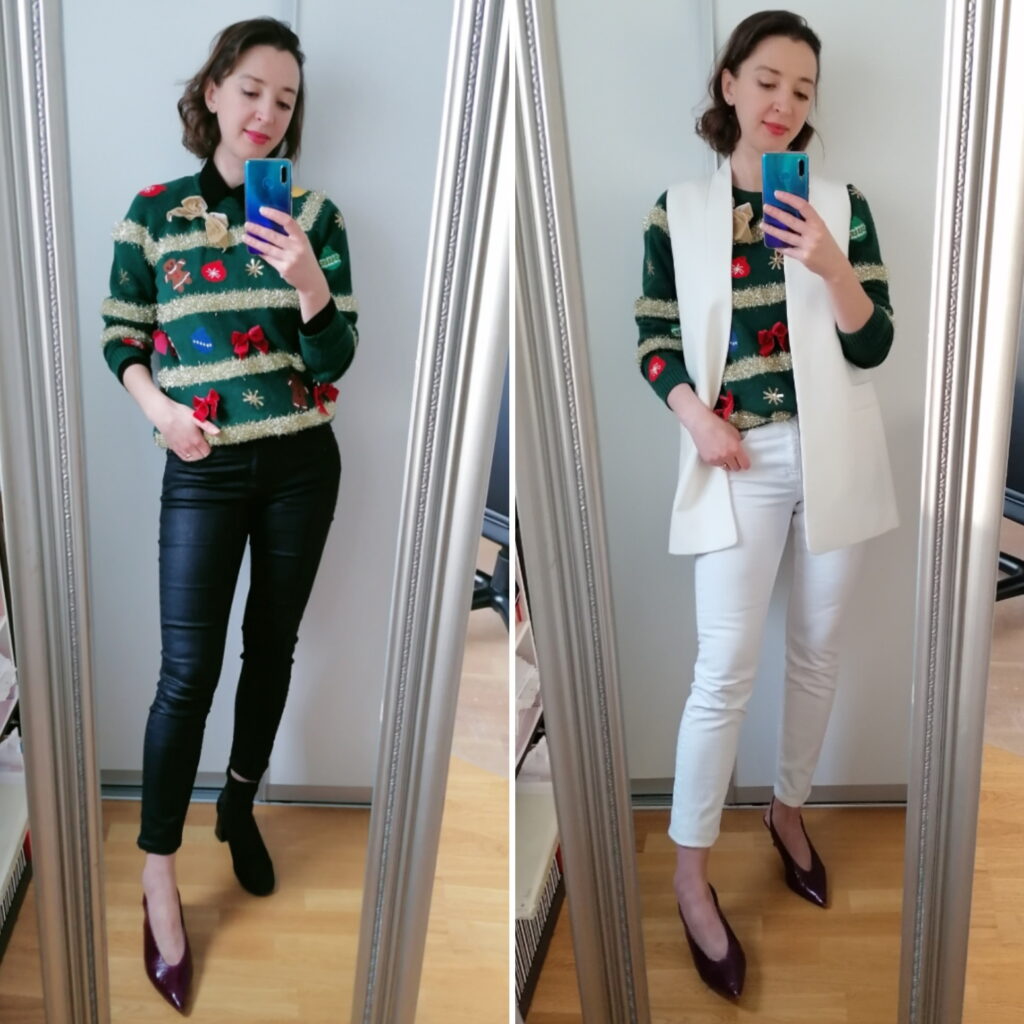 Underneath a sweater you can wear a shirt, a pussy-bow blouse or a turtleneck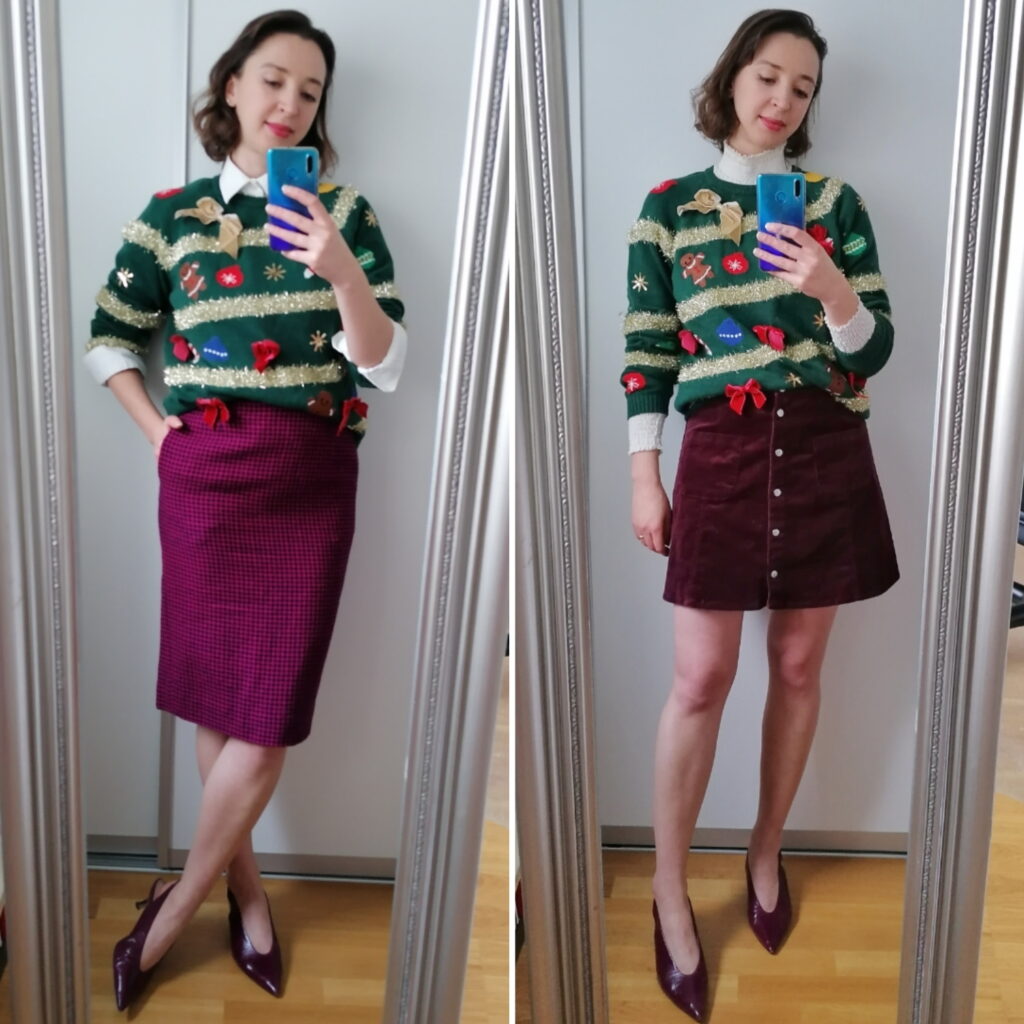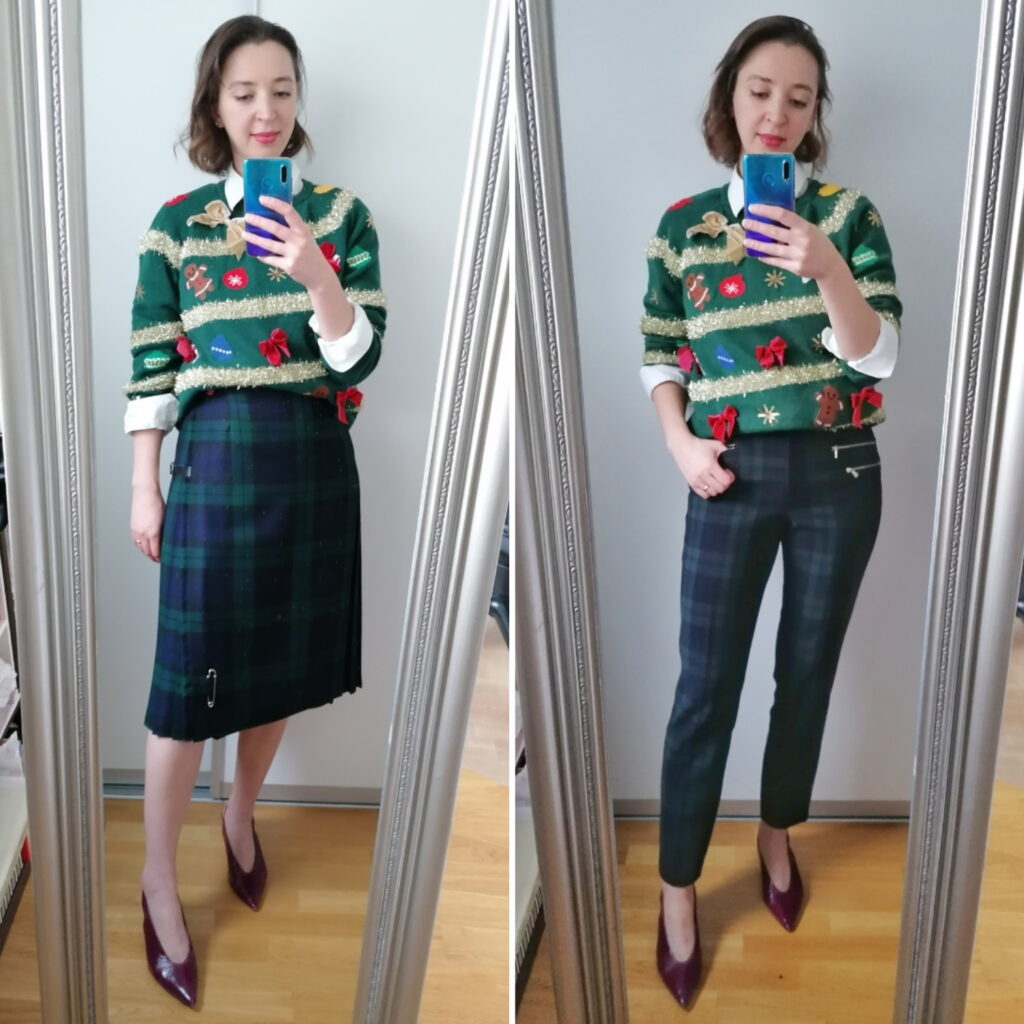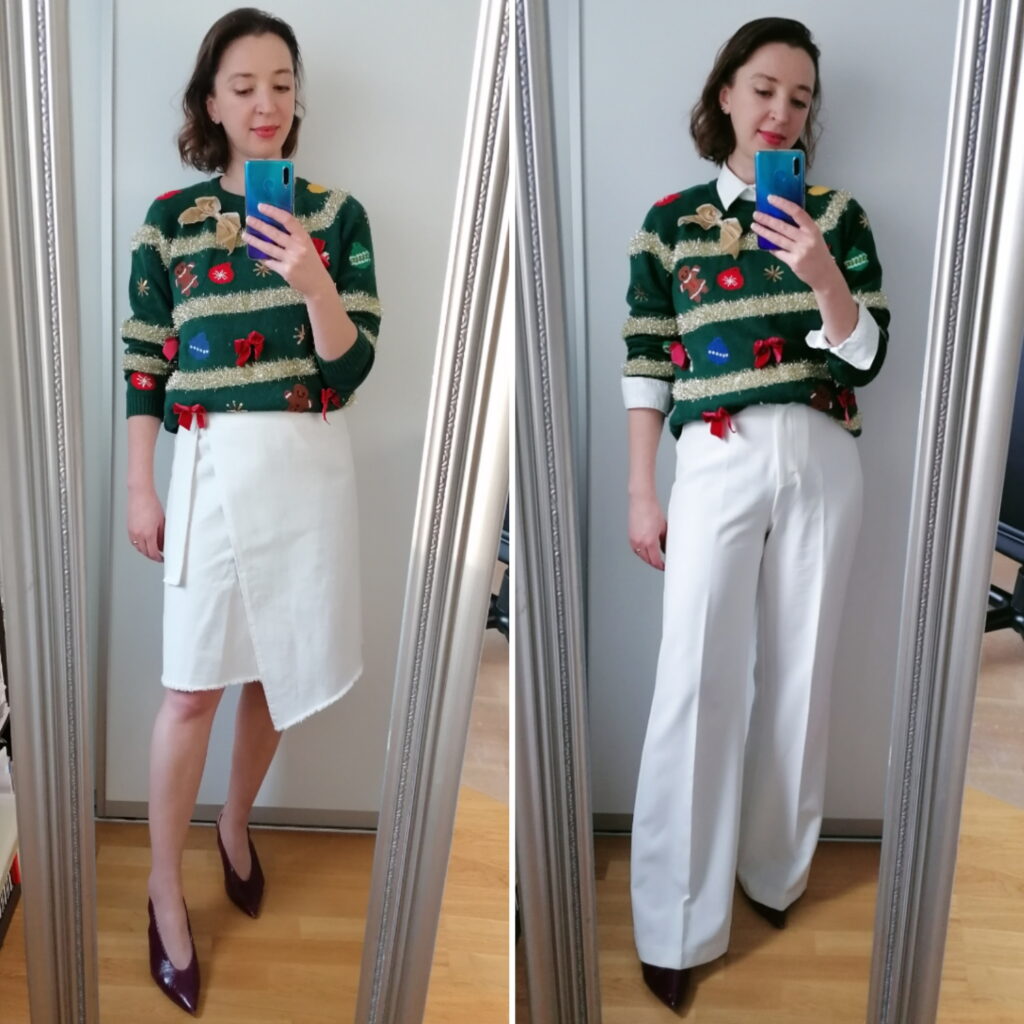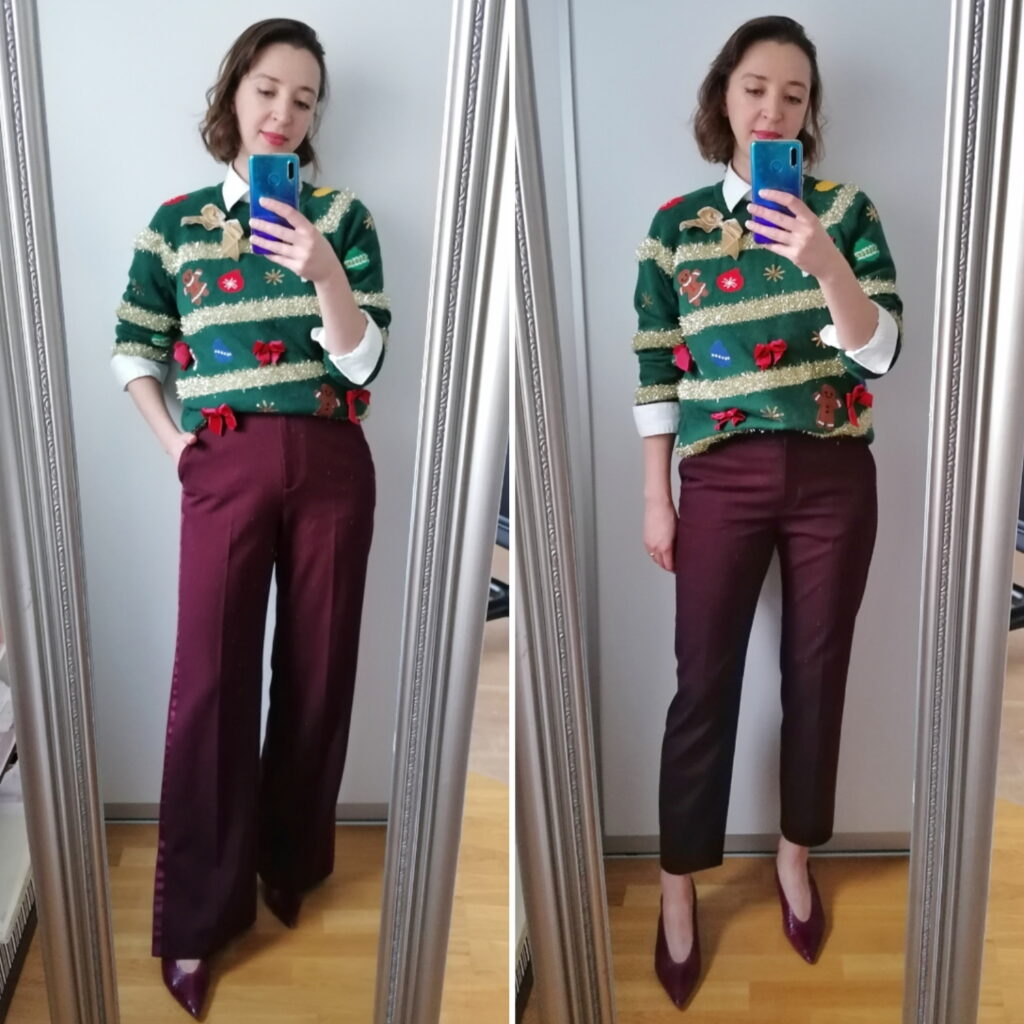 You may also be interested in: